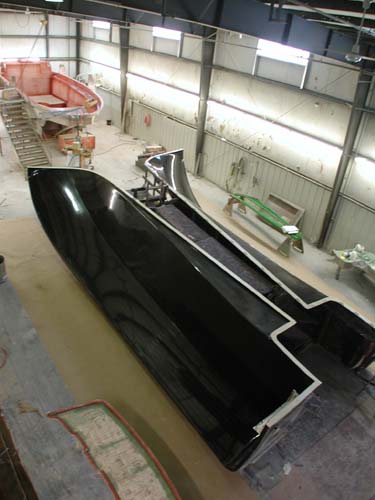 The hull is begun in two halves, split in the middle. The halves have only 1 or 2 layers of fiberglass on the gelcoat and are about to be screwed and glued together. The white colored edge will be the glue joint. This enables accurate work deep inside the keel section. The next step puts the hull back in the mold and many additional layers of fiberglass will be added, making it a strong single unit.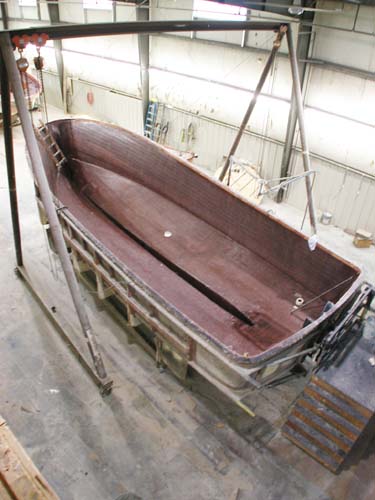 Here the joined hull is back in the mold for more lamination as a single unit.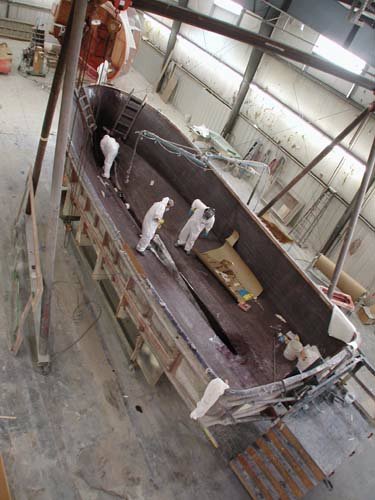 The workers are laying more fiberglass into the keel area. The entire hull will eventually be about ¾ inch thick, and thicker in the keel area. Later, most of the hollow keel will be filled completely and sealed on top. Do the little people come with the boat?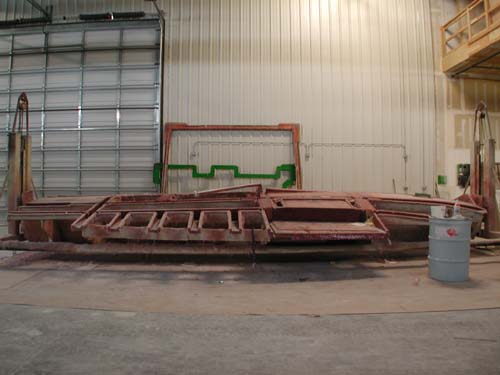 Here is the stringers or ribs, which are molded in one single unit. In this view the unit is upside down. This section will be glued and glassed into the hull and will make it extremely rigid, and support the tanks and engine, etc.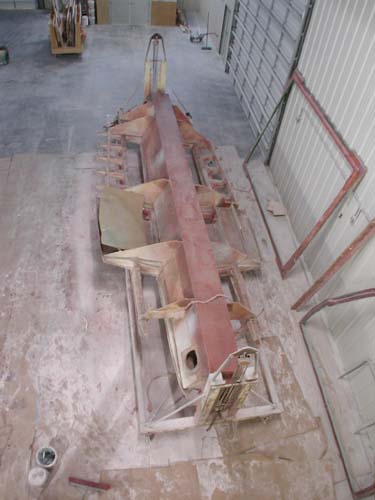 Another view of the stringer unit.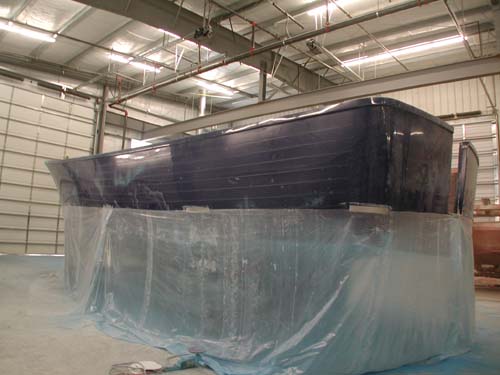 This view shows the hull with plastic sheets masking off the bottom painting.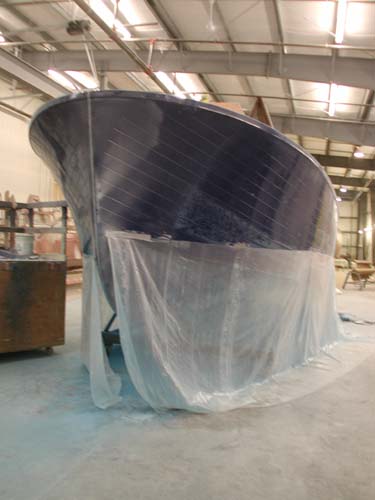 Front view of hull, maked for bottom painting.



Side view of hull, still masked and showing keel section.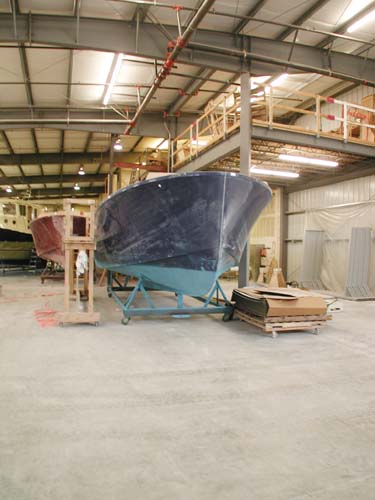 Front view of hull, showing beginnings of bottom painting.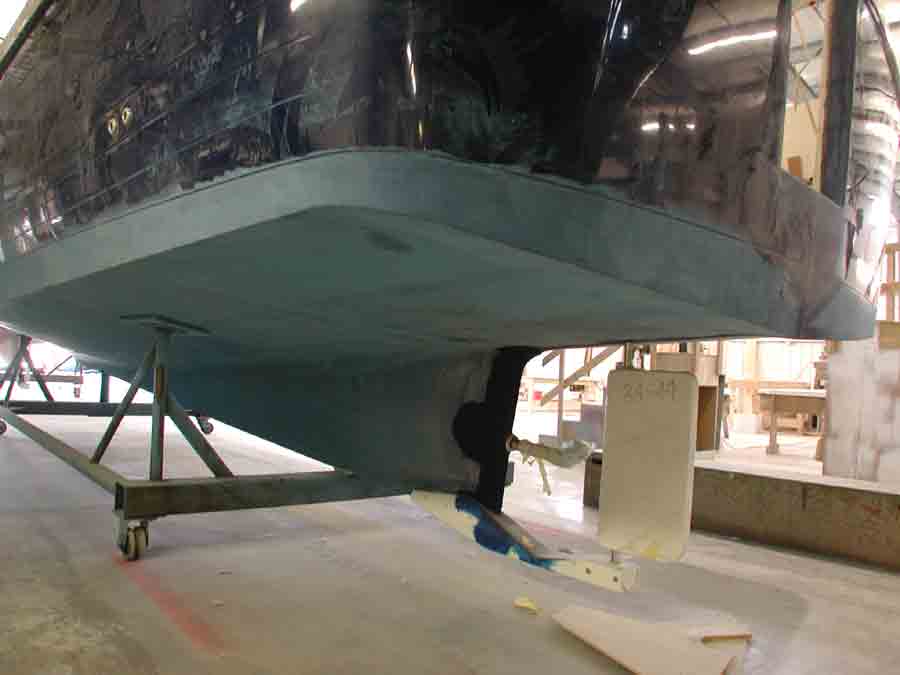 Bottom of hull at rear, showing rudder and drive shaft. Lots more painting still needed.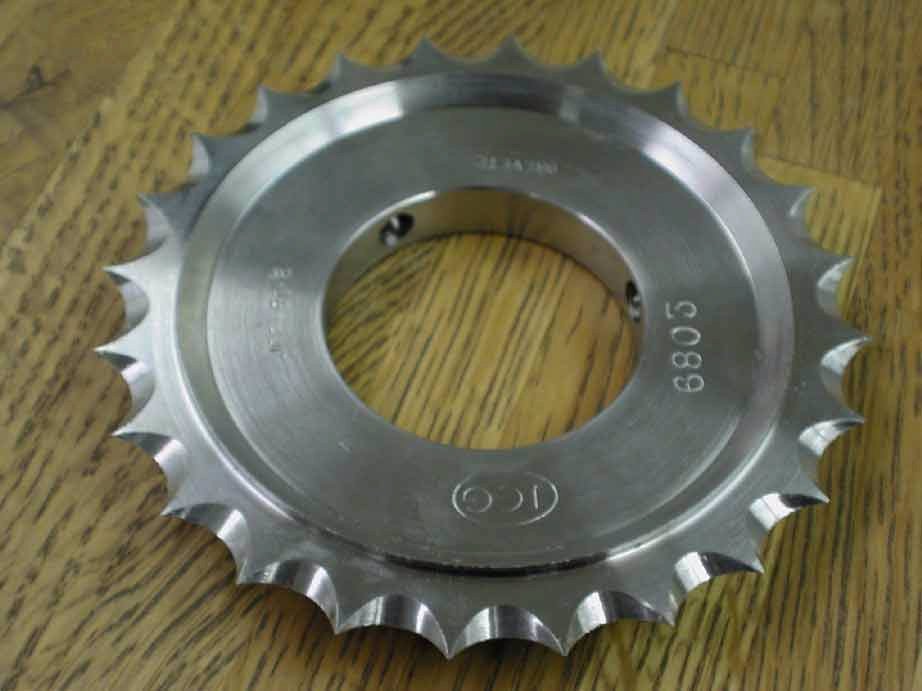 This goes on the drive shaft just ahead of the prop, and will make short work of any ropes or cables picked up from the water.



---