The Travels of Tug 44



Tug 44 - Interior Photos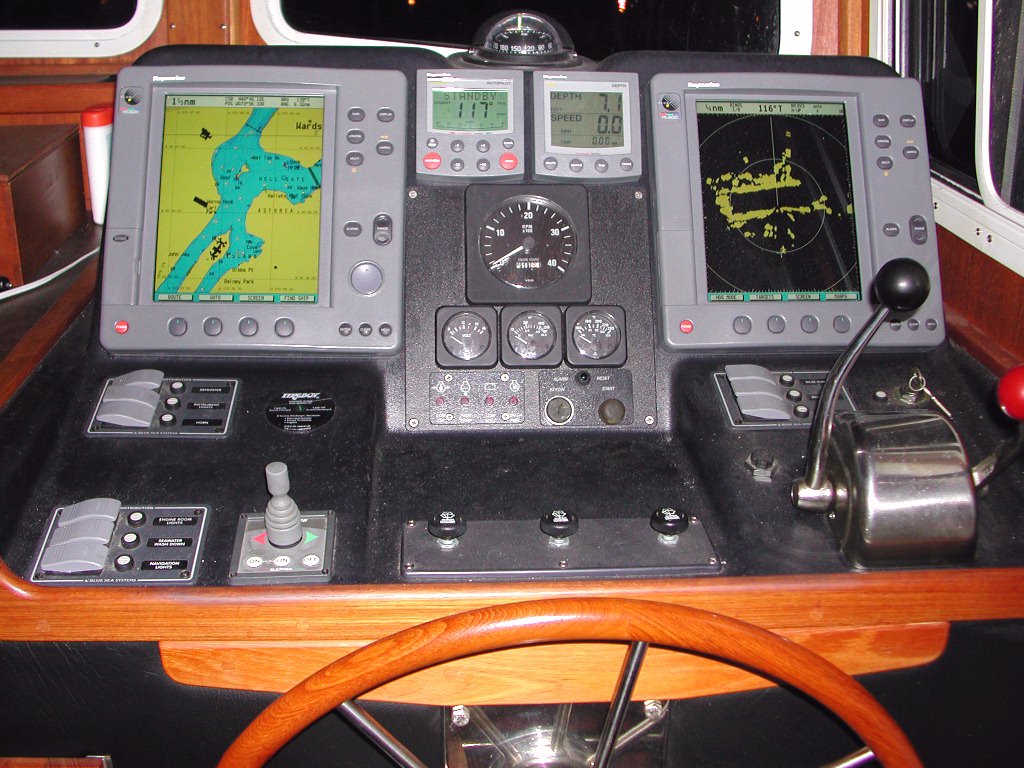 That's Tug 44's helm with RayMarine 10" instruments. Radar on the right and chart-plotter on the left. The 2 small displays in the top middle are ... auto-pilot on the left and data display on the right. It's a really nice system.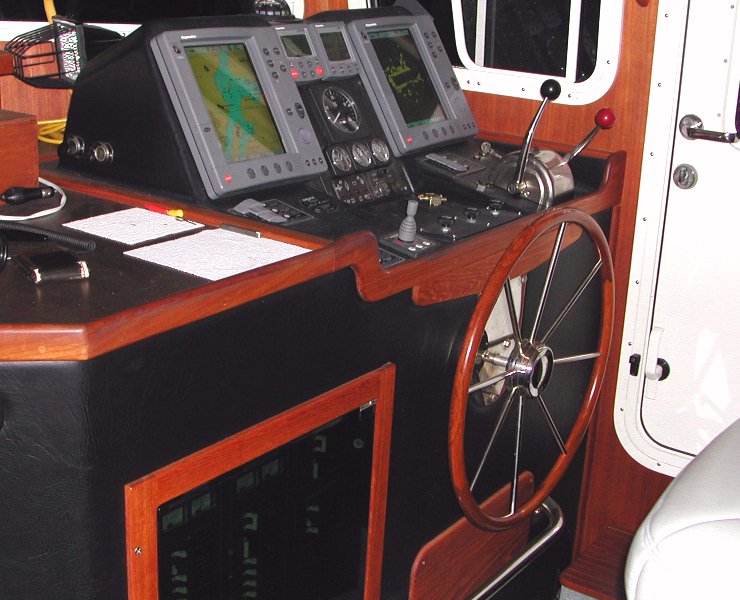 Side-view of the helm as seen from the passenger bench. The wheel is mahogany. The joystick operates the bow-thruster.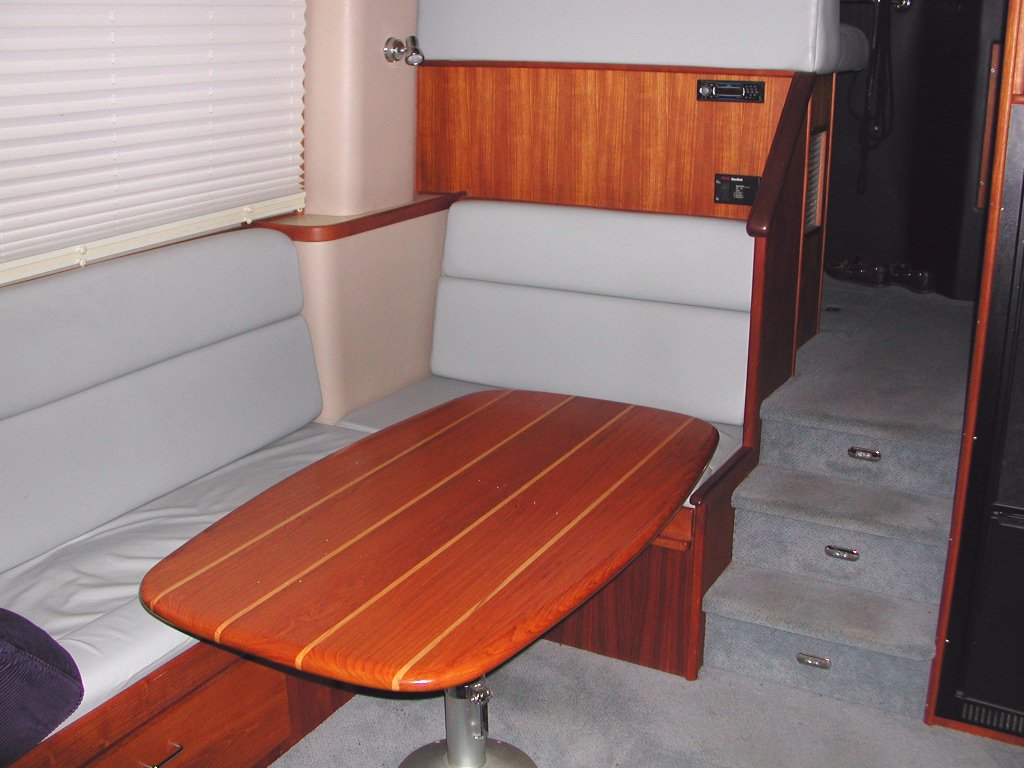 Seen here is the living room, located in the rear cabin, port side. The mahogany table swivels 360 degrees, and when we have overnight company, the table drops to the floor, and the couch pulls out, making a queen-size bed. There are large storage drawers located under the couch.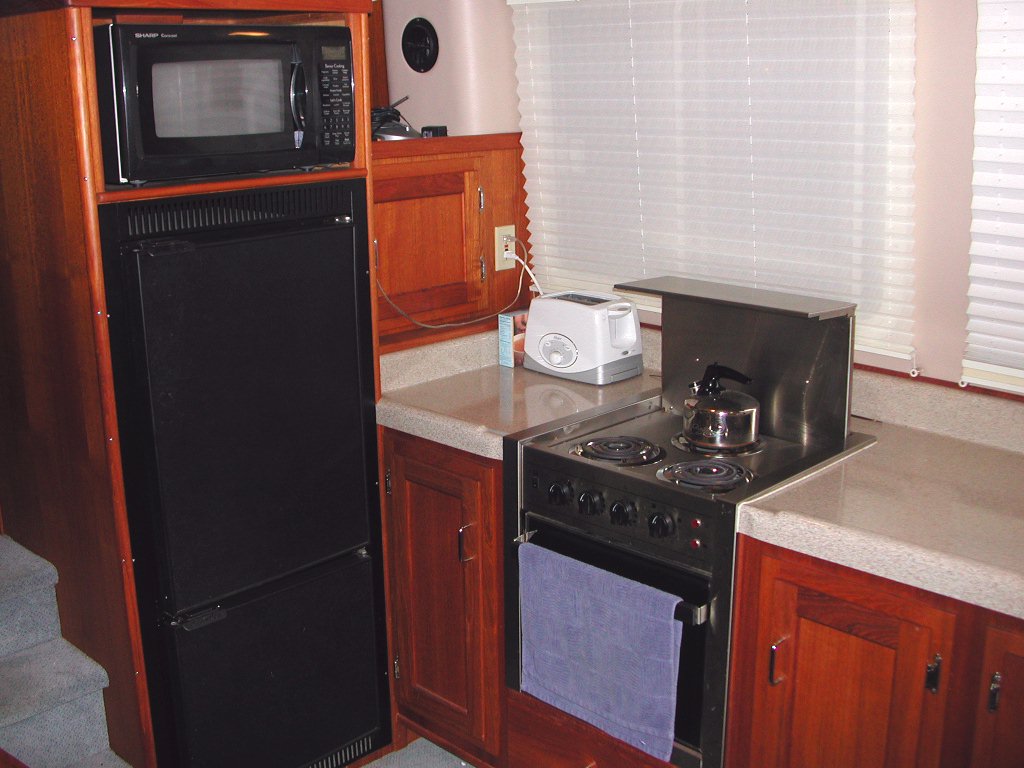 The kitchen is on the starboard side of the rear cabin and includes a three-burner electric stove with oven and a good-sized refrigerator and freezer. More storage cabinets everywhere.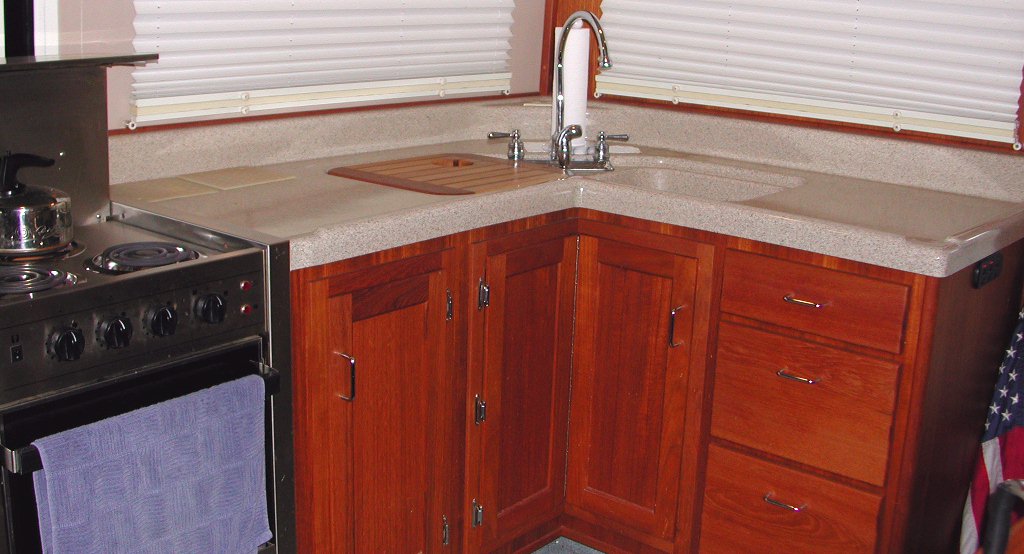 We even have the kitchen sink, two of them actually. The left one has a wooden cover that lifts off. The water tank containing 150 gallons of freshwater is below the floor.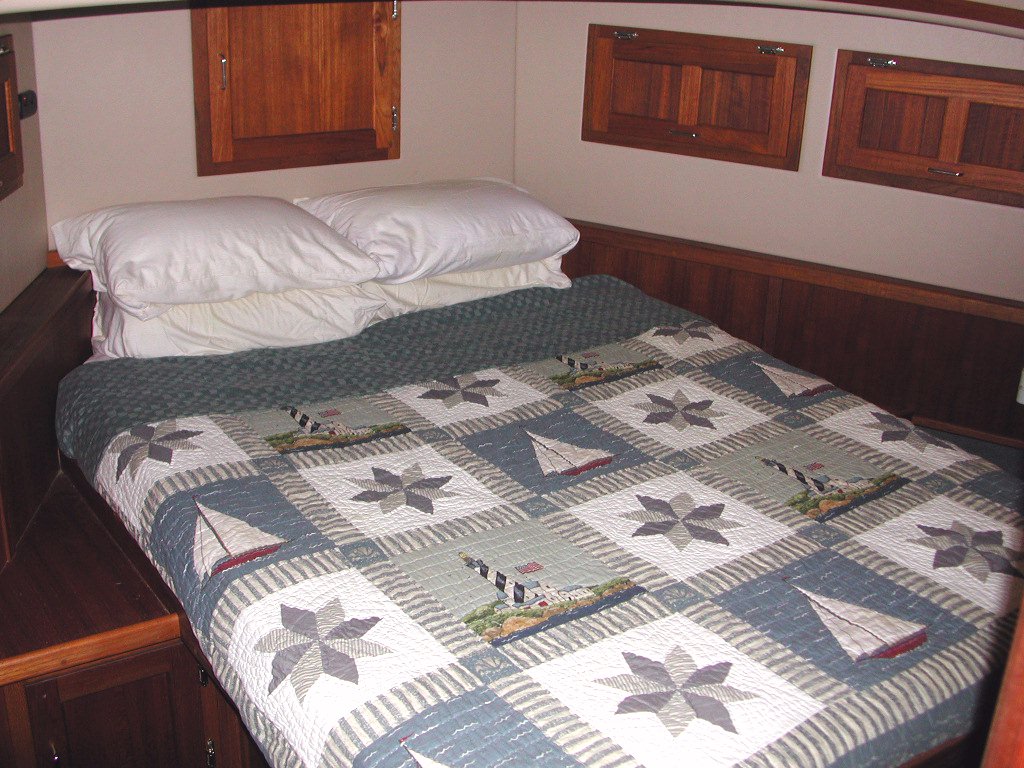 The main stateroom/bedroom includes a queen-sized bed with large storage drawers underneath, and cabinets in the walls.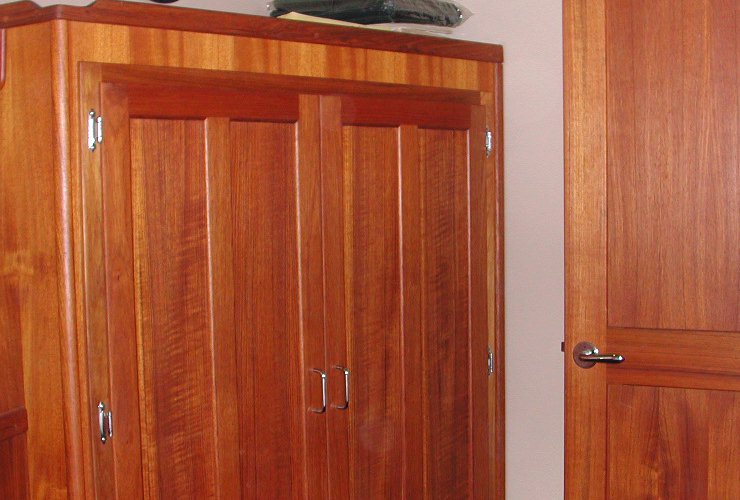 There are 2 large closets in the bedroom ... beautiful teak everywhere.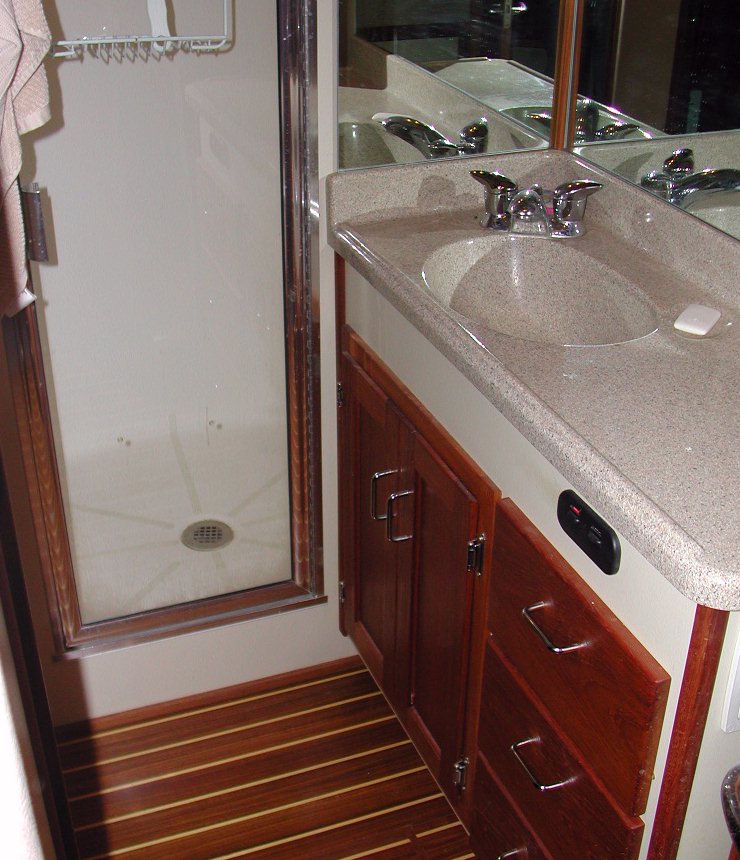 The head/bathroom includes the usual toilet and sink and cabinets, and also has a completely separate shower room with glass door on the starboard side. More teak and a really nicely done holly & teak floor.



---
Erie Canal - Champlain Canal - Hudson River - Canal History
Lighthouses - Canal Corp Boats - Tugboats & Trawlers
---