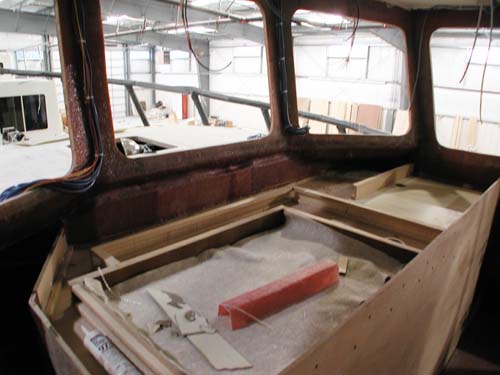 The beginnings of the dashboard, which is also the housing for the head and shower rooms inside/below it.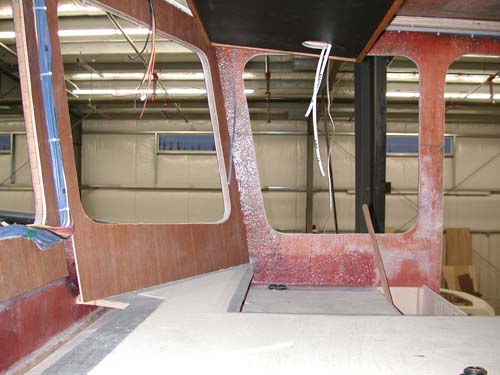 The teak is going on the window area, and the top of the dash is roughed in.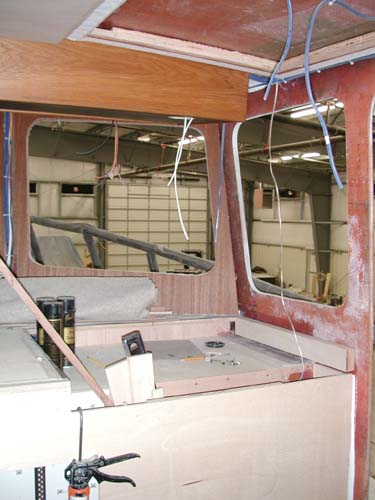 The teak upper dash is hung from the ceiling. The low area of the dash will form the instrument panel.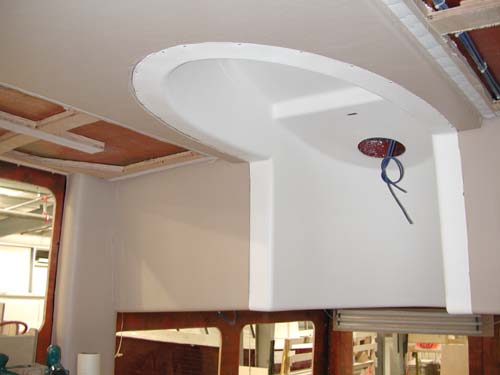 The inner liner for the "smokestack" profile is in. It's actually a raised ceiling so you don't bump your head when coming up the steps to the pilothouse. Large areas of all celings will be supported by velcro, for easy access to wiring, etc.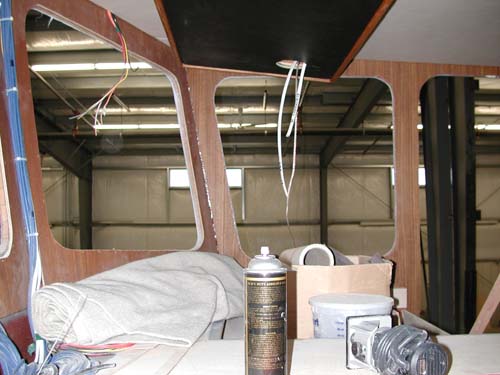 More teak and more wiring is installed.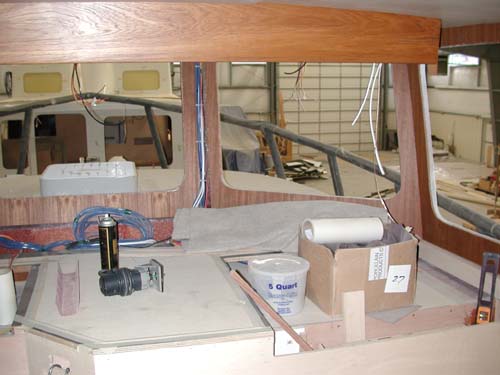 It's starting to look like a pilothouse!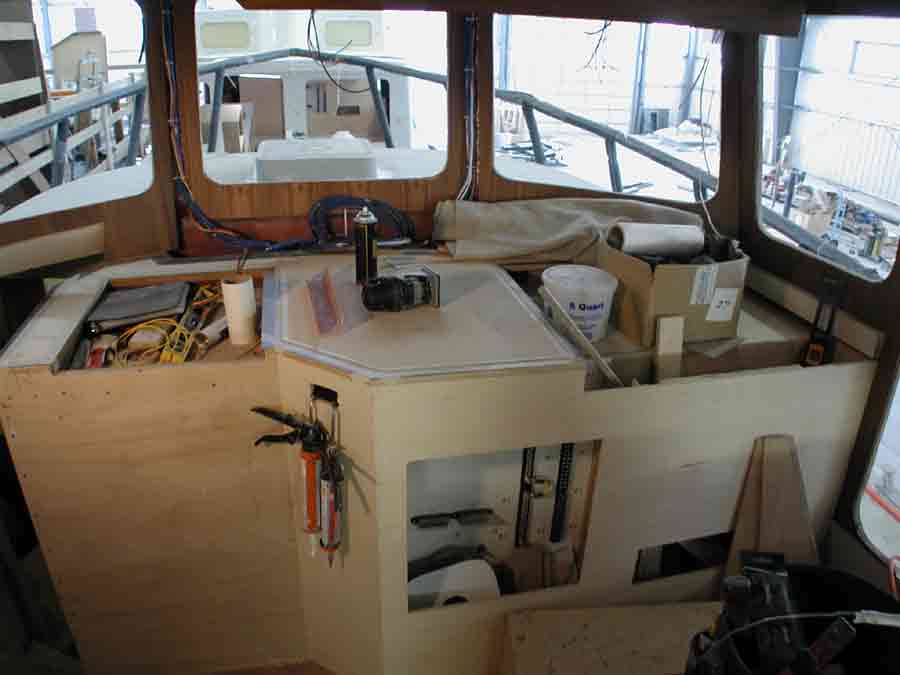 The gap in the tabletop will be a huge below-dash storage for large charts, etc. The hole low on the front of the dash will be the electrical distribution board.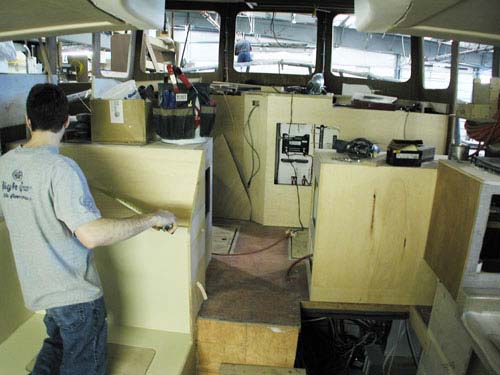 View of the pilothouse seen from the rear cabin.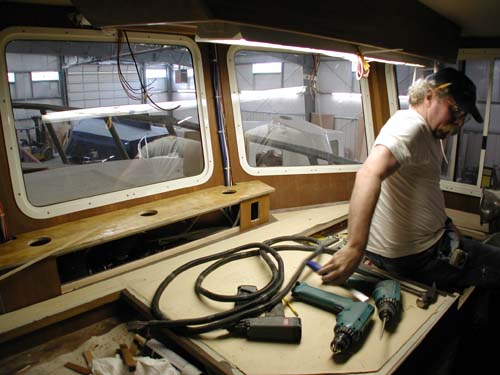 Now you see why we sometimes call the boat "Christine". Here she is obviously eating the carpenter! Note the defroster box is below the windows.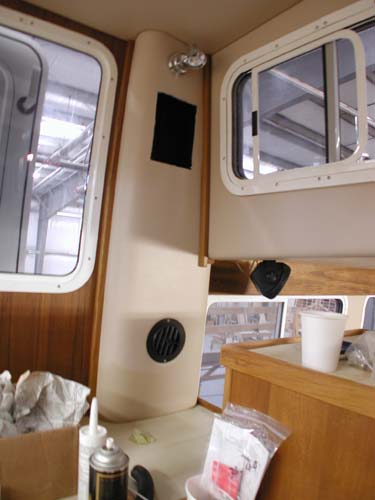 Heating & Air Conditioning vents are installed, and the windows are in.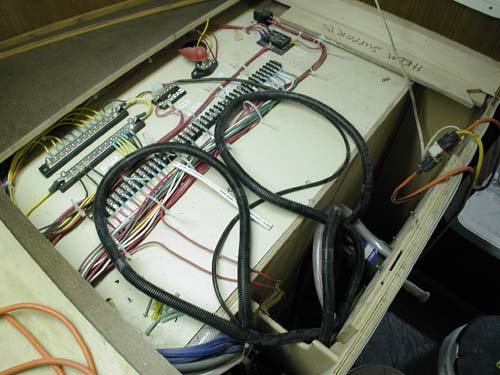 The below-dash wiring will be extremely neat & tidy.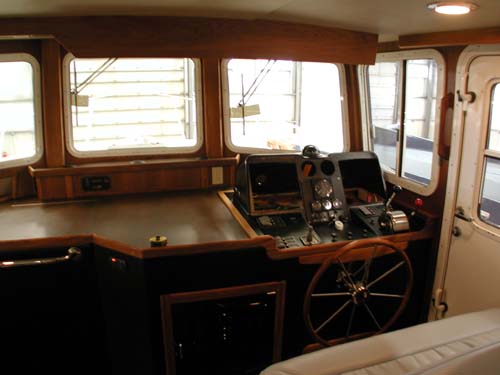 Dash is nearly done, lots of teak showing now. Cutouts for the instuments are seen.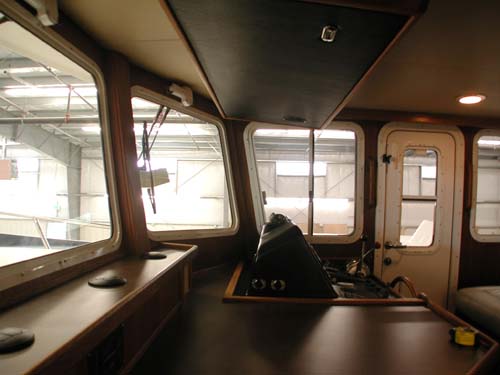 The instrument panel and wheel are installed.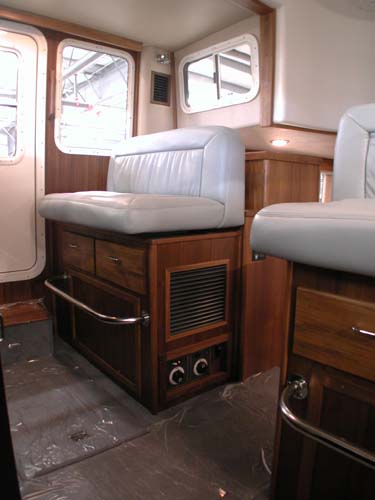 Adjustable bench seats sit above the air-conditioning/heating machinery cabinets.



A view of the instrument panel. Note the depth shown 466 feet, this photo was taken on Seneca Lake.



---