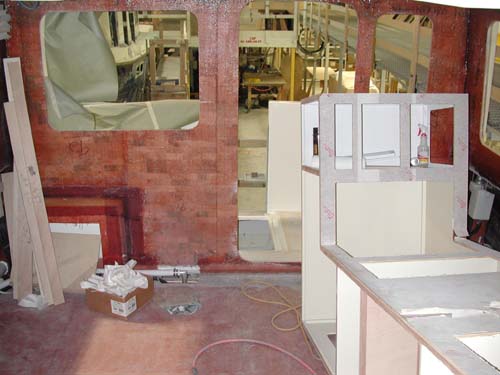 The kitchen cabinets have arrived, but aren't installed yet.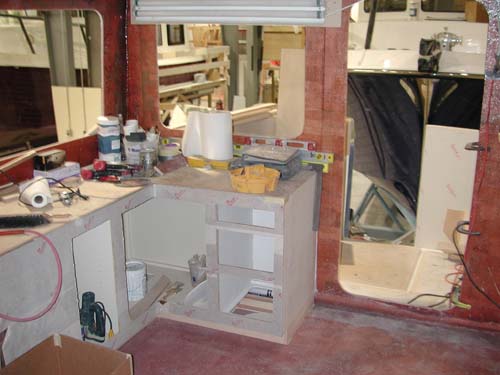 Kitchen cabinets are in place. The beautiful teak cabinets are covered with plastic material to avoid scratches.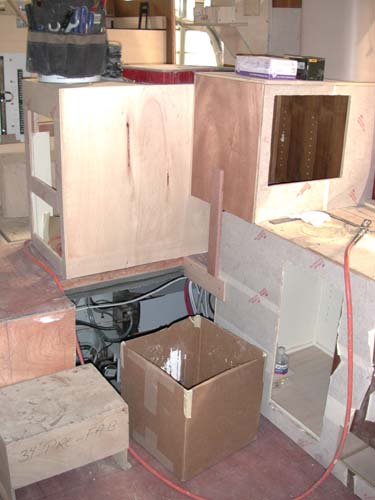 The pantry cabinet is roughed in place on top of the counter.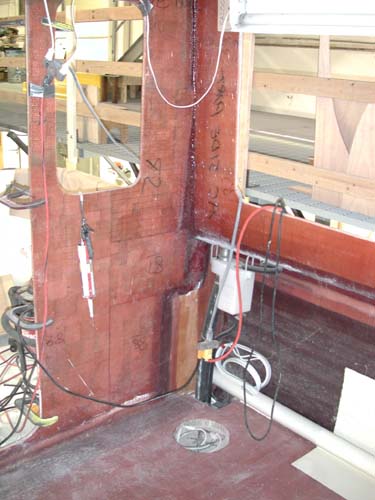 See the wireway tube at floor level.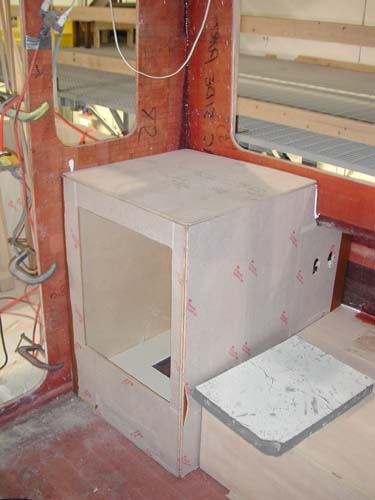 Another cabinet is now in place in the left rear corner.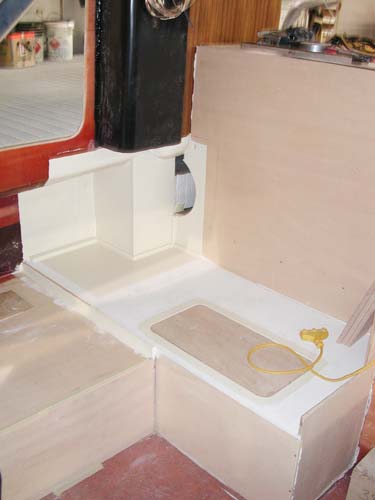 The base of the pull-out couch is roughed in.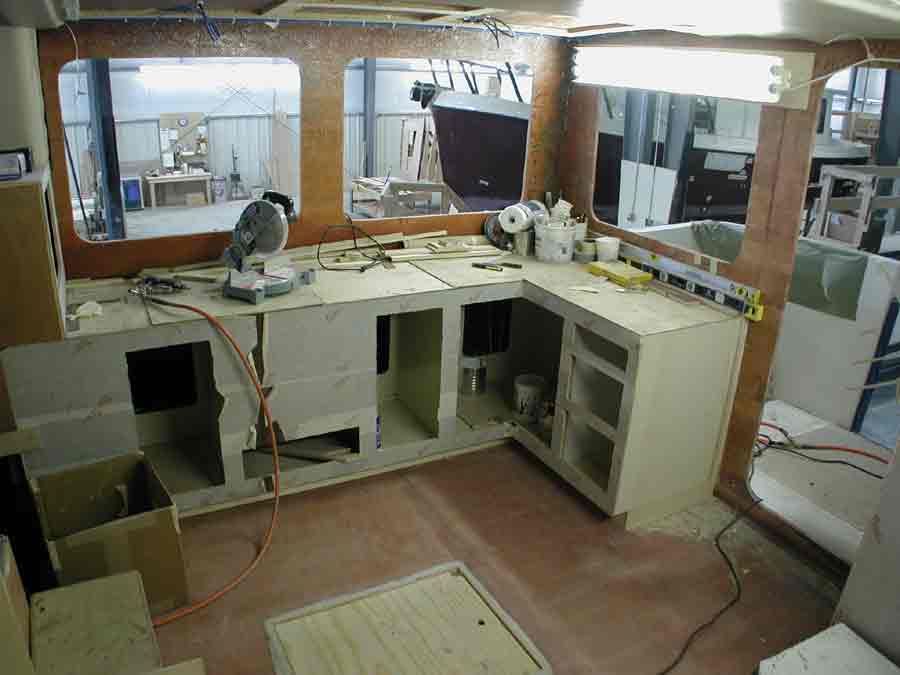 The roughed in kitchen counter makes a nice work bench. Note the tank room hatch in the floor.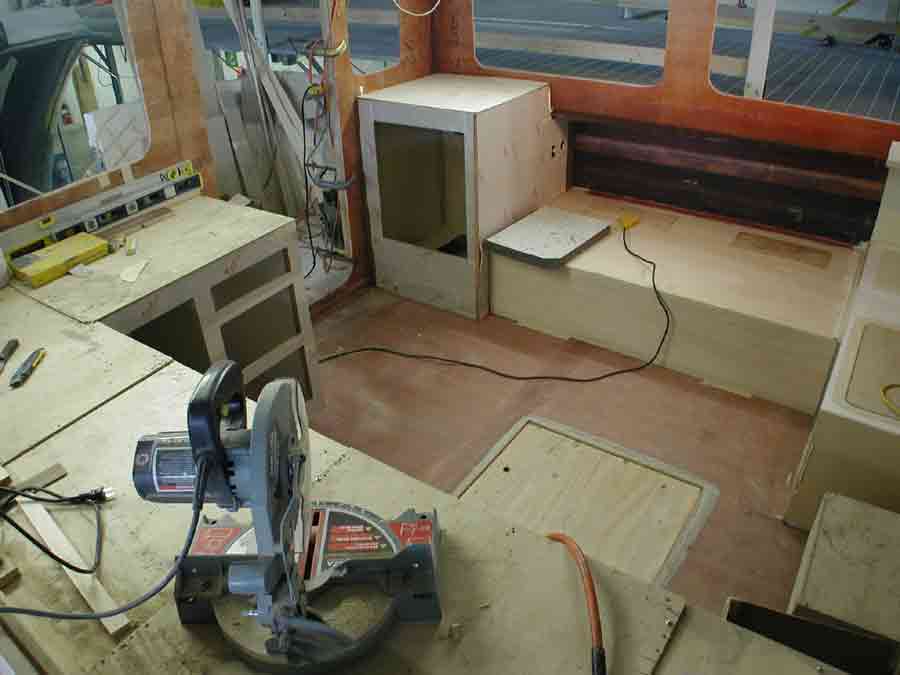 Top view of the kitchen and couch and cabinets. Do we get to keep the saw?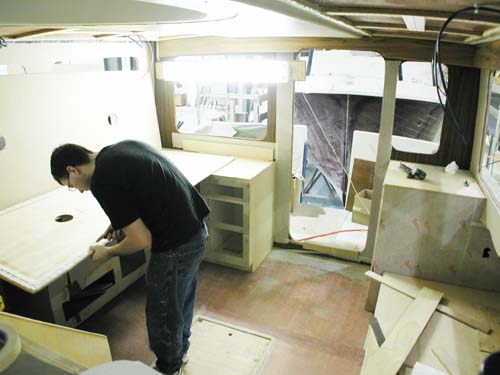 The carpenter prepares the ceiling panels which will attach with velcro, providing easy access to wiring, etc.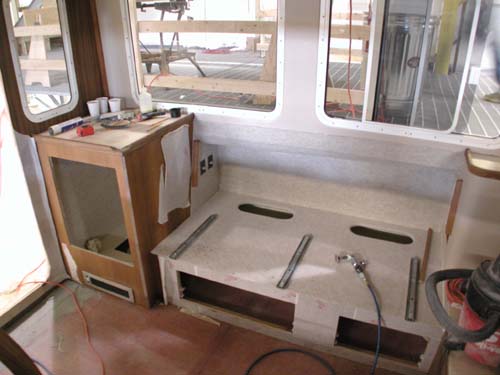 The base for the couch gets tracks for the pull-out section, and storage drawers below.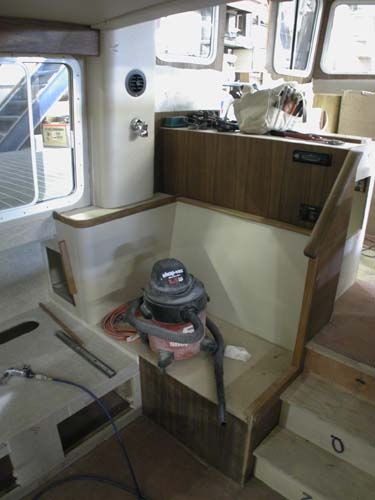 The forward section of the seating area is starting to take shape.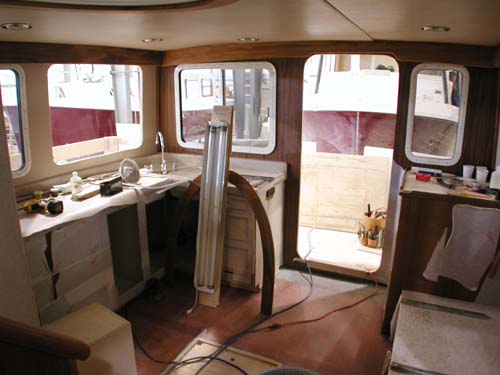 The teak walls, valences and ceiling panels are in place.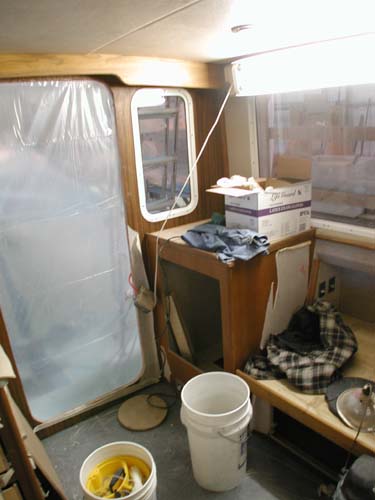 We have windows, and a plastic sheet in the doorway to keep things clean.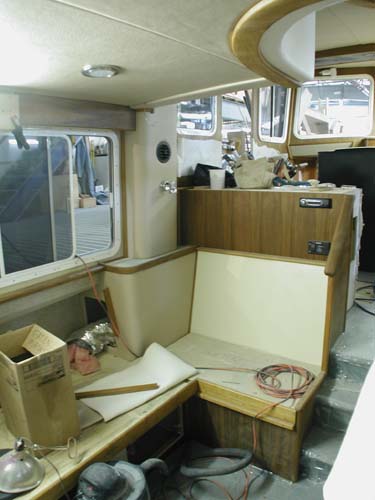 Seating area nears completion.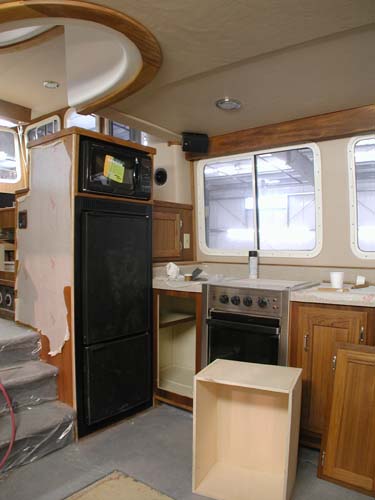 We now have a fridge and a stove!



Countertops and kitchen sink plumbing are installed.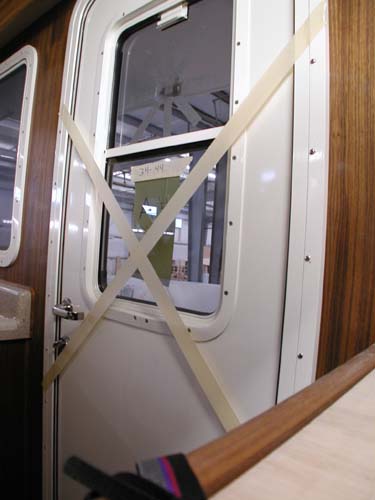 We have a rear door.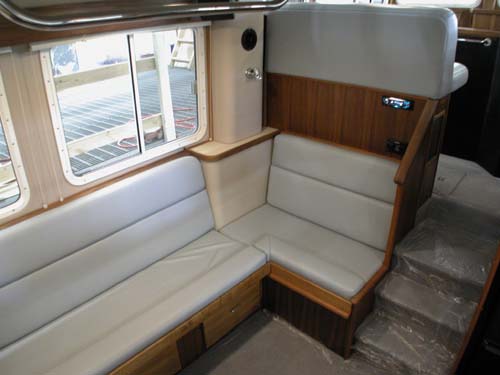 The couch area is just about finished. Still needs a table.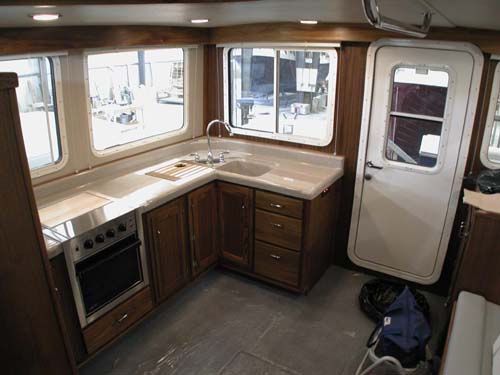 Finished kitchen with counter tops, and lots of beautiful teak everywhere.



---