The Travels of Tug 44



Main Stateroom - Bedroom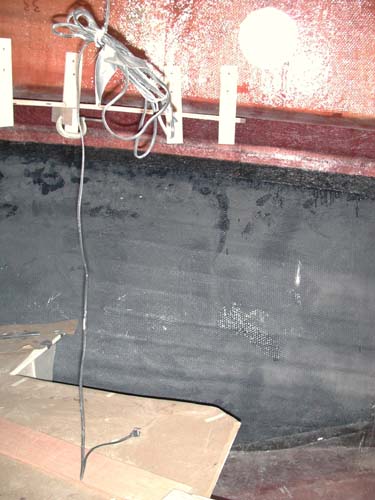 The topside section (cabin roofs etc) is aligned with the hull. The wood strips are to assist alignment and are temporary.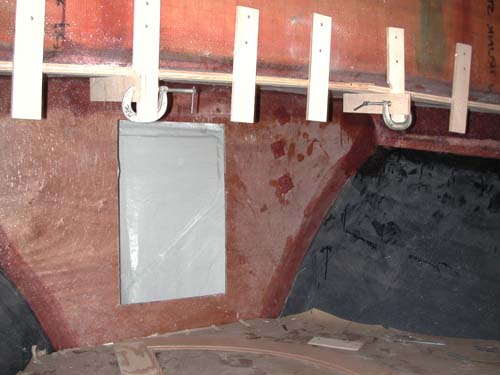 More alignment strips are installed at the front edge of the cabin roof. The gray section is the access to the anchor chain locker..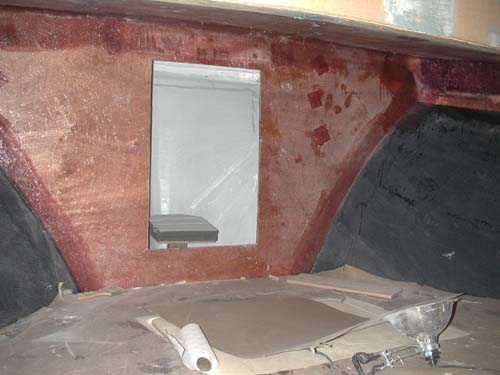 The topside roof section is installed and screwed and glued in place and the alignment strips are removed.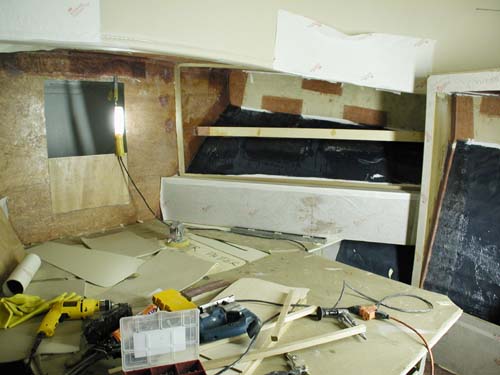 Work continues with the bed platform and the storage cabinets are roughed in place.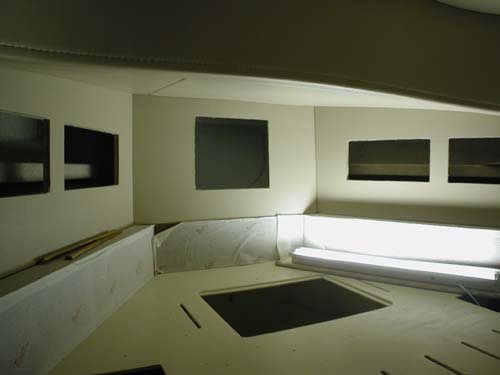 This view shows the bed area with the walls installed. The teak is covered with plastic to prevent scratches. Note the 4 starage cabinets along the sides. The bed platform has an access hatch for the bow thruster and for additional storage space.



The ceiling is being installed, and the bathroom wall is about to go in.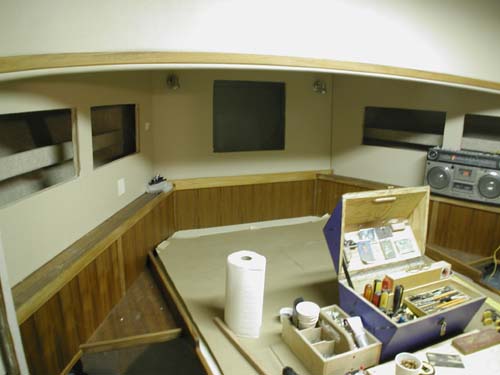 The trim is being installed and some of the teak is now visible without the protective plastic.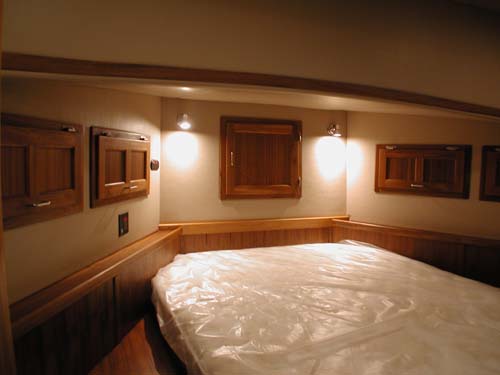 That's a nice bedroom! The storage hatch doors are installed, and all the teak is beautiful. The 2 reading lights above the bed are in place and on the left wall is the control panel for the main air-conditioning unit.



---
Erie Canal - Champlain Canal - Hudson River - Canal History
Lighthouses - Canal Corp Boats - Tugboats & Trawlers
---