The Travels of Tug 44



Hydraulic Dredge No. 3 - NYS Canal Corp.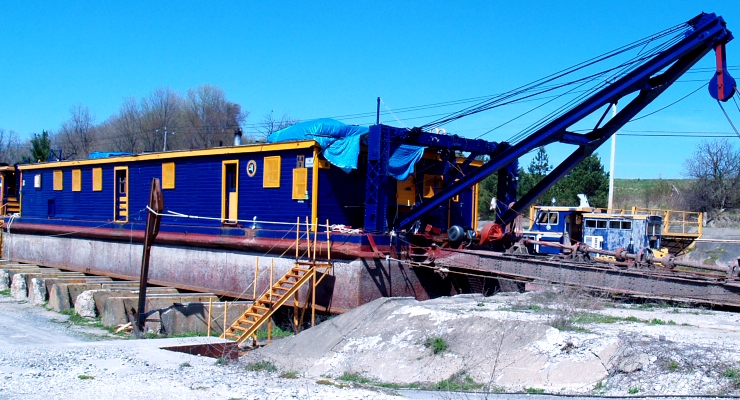 Hydraulic Dredge No. 3 is seen here in winter storage at the Lyons Drydock facility.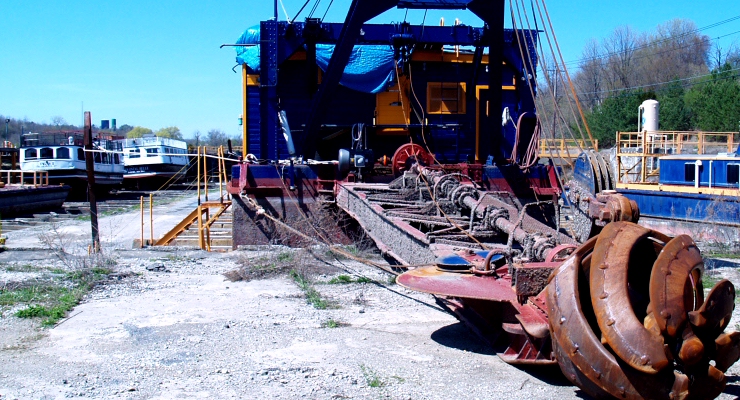 This is the business-end of Hydraulic Dredge No. 3. The 4 foot diameter cutting head is driven by the long drive-shaft seen on top of the boom, while the dredged mud is pumped through a pipe hidden under the boom. The pipe connects to a floating pipeline, and transports the mud to a pond on shore. Tour boats Emita II and Colonial Belle are seen off to the left in the background.



---
Erie Canal - Champlain Canal - Hudson River - Canal History
Lighthouses - Canal Corp Boats - Tugboats & Trawlers
---