The Travels of Tug 44



Tender 4 Electric - NYS Canal Corp


Tender 4 is one of the fleet of small tugs operated by NYC Canal Corp, seen here tied up alongside a dredge near Utica.



Here she is again, tending to a dredge's floating mud pipeline.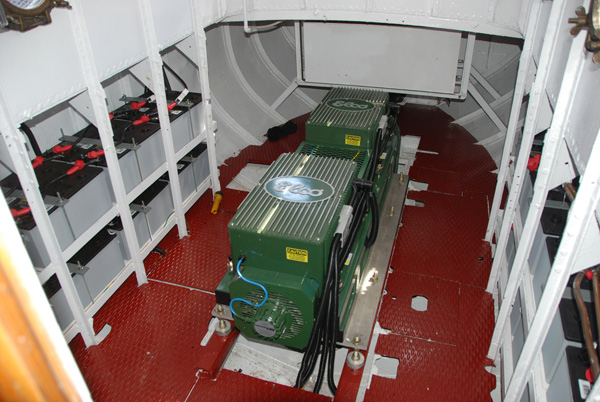 In 2014, Tender 4's old diesel engine was removed and she was converted to plug-in battery electric drive. Here's a look in her "engine room" ... 2 electric motors in the middle, and racks of batteries on both sides.



---
Erie Canal - Champlain Canal - Hudson River - Canal History
Lighthouses - Canal Corp Boats - Tugboats & Trawlers
---