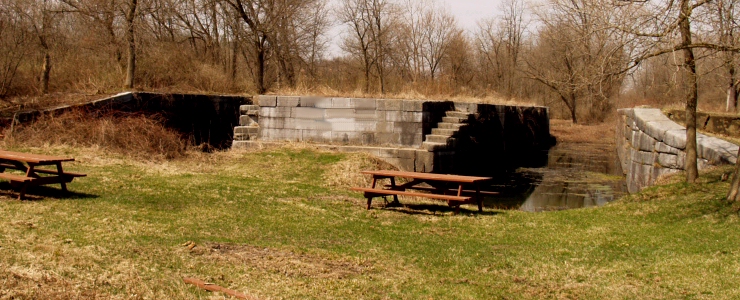 The Erie Enlarged Canal included this old double-chambered lock at St. Johnsville. It was built about 1840, and later the south chamber was lengthened in 1888. The lock provided a 6 foot lift. The lock was abandoned around 1918 at the time the modern barge Canal was completed. More recently, this lock was excavated and tons of garbage removed by a group of volunteers led by Terry Potoczny. It is now maintained as a rather nice picnic area at the end of Dump Road, overlooking the modern Erie Barge Canal to the north.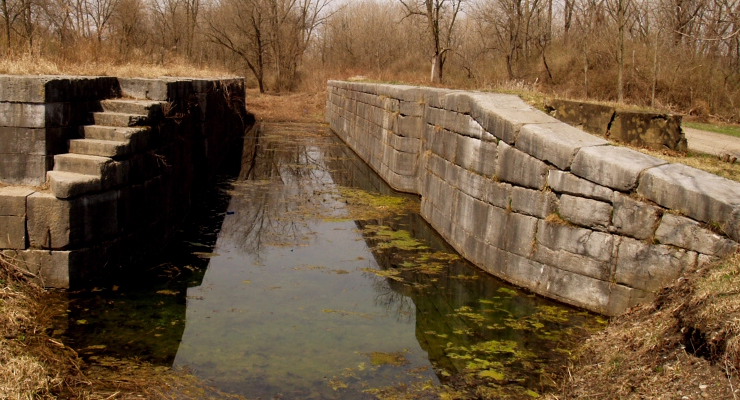 A view of the lower end of the north chamber. The stairway leads up to the area between the two chambers.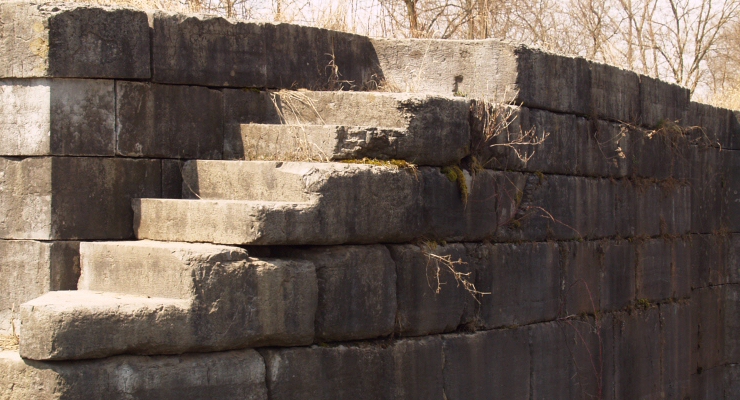 A close-up view of the stairs, a bit worse for wear after nearly 170 years.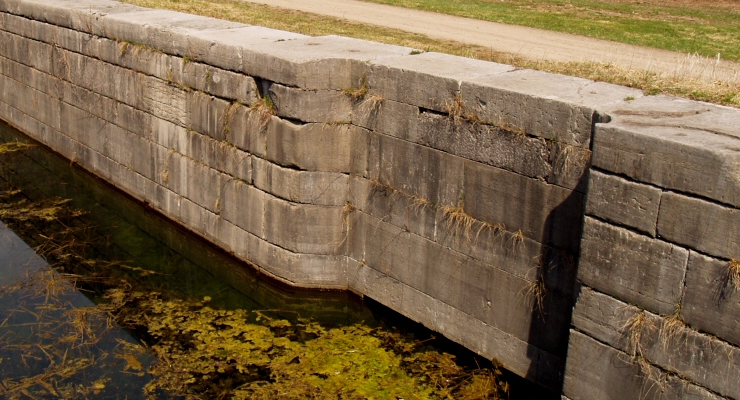 A closer view of one of the door notches on the north chamber.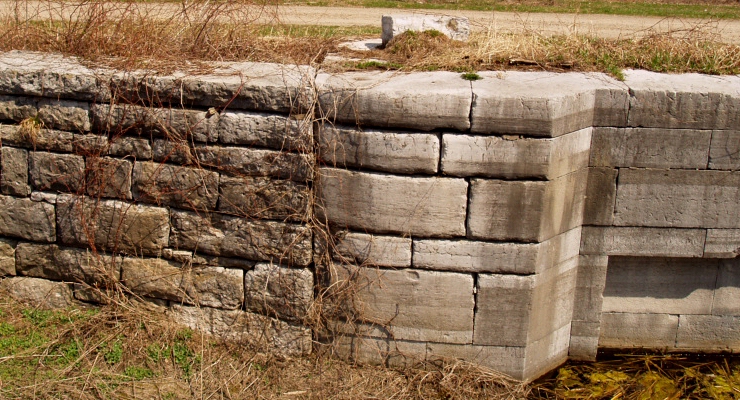 At the western end of the lock, the stonework of the lock meets the canal wall. Notice the difference in quality of the work. The lock chambers were constructed of highly smoothed stone, but the canal wall was rough-cut.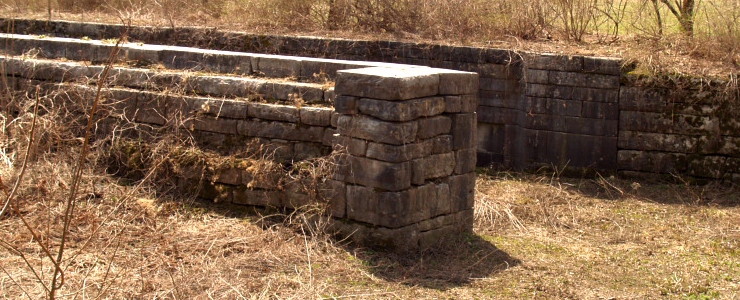 This extended section of the north chamber was added in 1888 to accomodate increased traffic.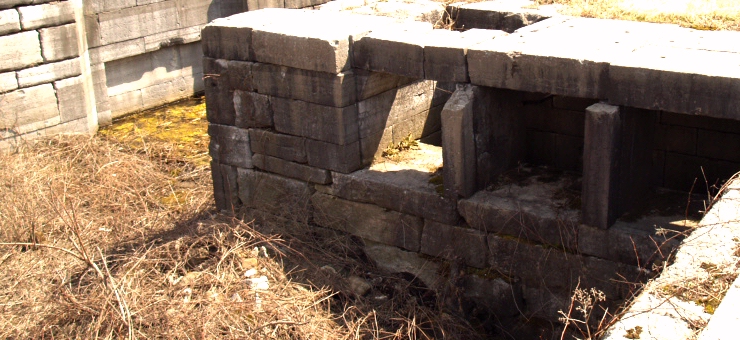 At the head of the lock, between the chambers, is this spillway, used to control the water level on the canal section to the west of the lock. There is a tunnel opening at the bottom, nearly covered in earth.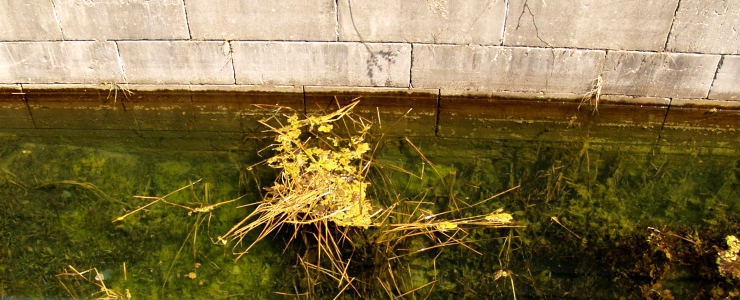 The water standing in the north chamber is crystal clear. The water level is up to the top of the dark-brown stain, and covered with algae, yet it appears nearly invisible. The 170 year old stonework is perfect at this level, having been protected from the elements for many decades by being buried, until its recent excavation.



---
See Terry Potoczny's website about Old Lock 33 at: http://www.lock33.com/
---