The Travels of Tug 44



Erie Canal - Old Lock 59
Newark, NY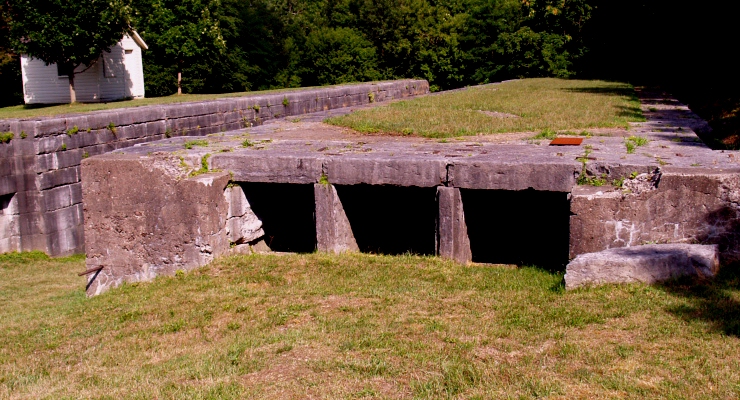 Old Enlarged Erie Canal Lock 59 is conveniently located right next to modern Lock E-28B in Newark, NY. The south chamber is partly buried, but much is visible and well maintained. Seen here is the upper entrance (west end) of the double lock. It was built in 1841, and a second chamber was built in 1874. The three openings in the head of the lock are the spillway entrances to dump excess water and control the water level above the lock.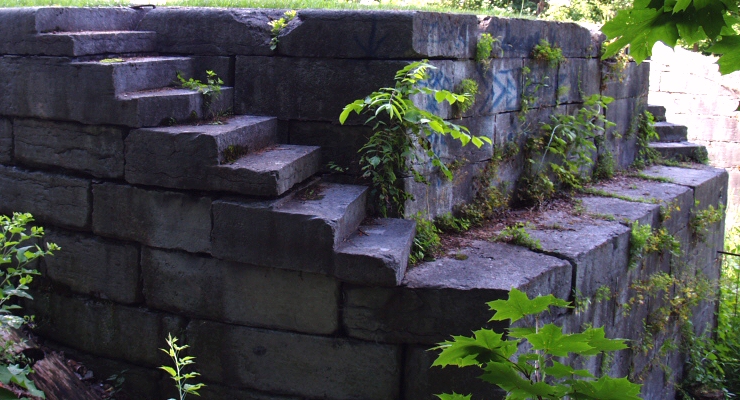 This is the lower (east) end of the double lock.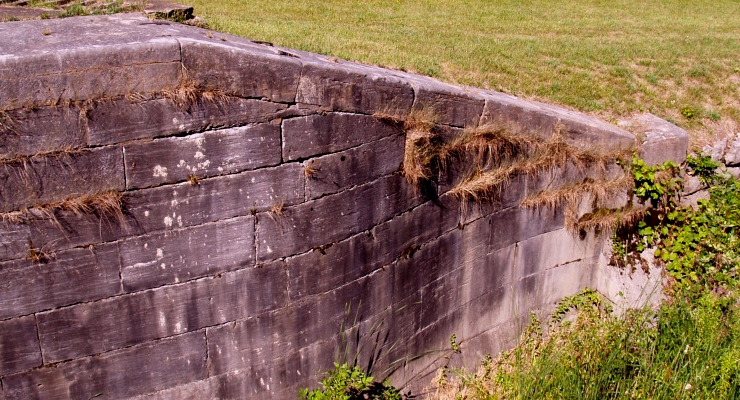 The lower end of the north chamber with the graceful compound s-curve in the wall that must have been awfully difficult to carve with the hand tools of the day.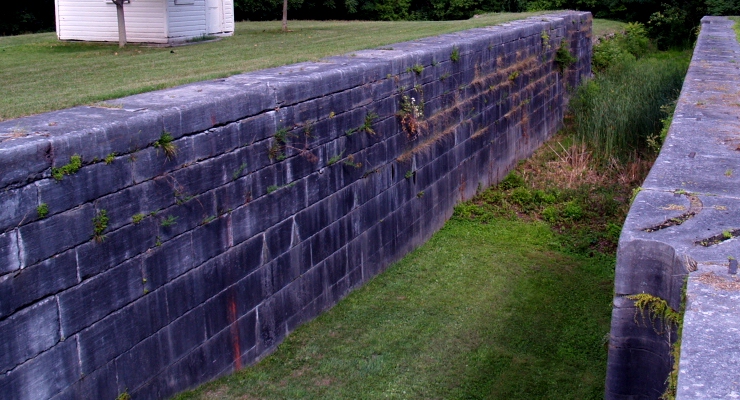 Looking east in the north chamber. This was an 8 foot lift lock.



The upper entrance to the north chamber shows a groove to the left of the door notch, which was used to insert boards to block off the lock for maintenance purposes.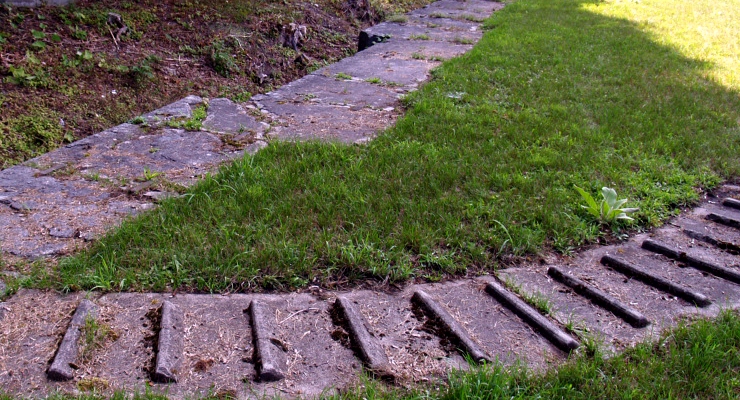 The gates were operated by pushing on a long beam, very hard work. The tracks provided better traction for the lock workers while they worked the gates.



---
Erie Canal - Champlain Canal - Hudson River - Canal History
Lighthouses - Canal Corp Boats - Tugboats & Trawlers
---