The Travels of Tug 44



Cayuga-Seneca Canal Lock CS-4
Waterloo, NY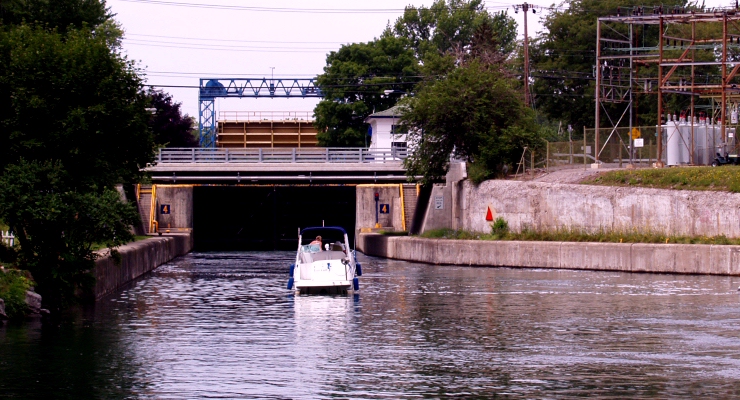 This is the west-bound view of Cayuga-Seneca Canal Lock 4 at Waterloo. It's a 13 foot lift.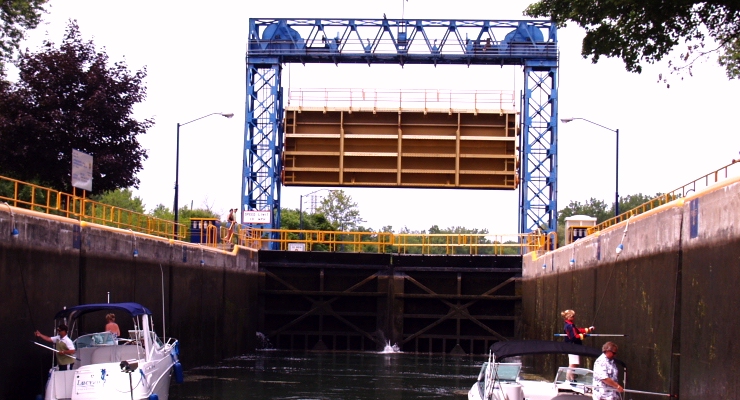 Inside the lock chamber looking west, the guard gate looms above the upper lock gates.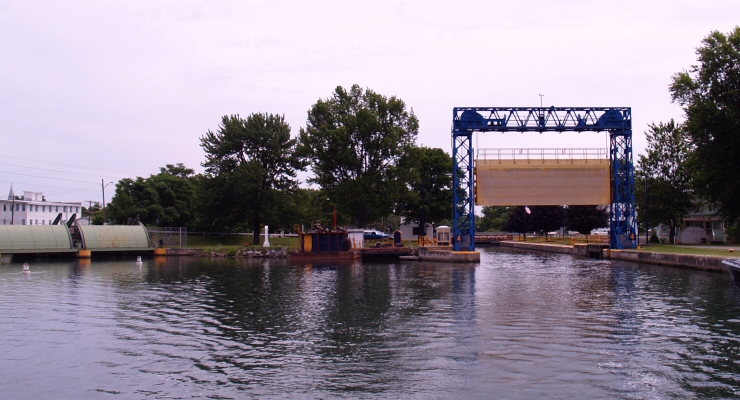 Here's the east-bound view of the lock. Seen on the left is the adjacent dam and spillway. The guard gate is lowered during times of flood, to divert the waters over the dam and away from the lock.



---
Erie Canal - Champlain Canal - Hudson River - Canal History
Lighthouses - Canal Corp Boats - Tugboats & Trawlers
---