The Travels of Tug 44



City of Vergennes, Vermont
Otter Creek, Lake Champlain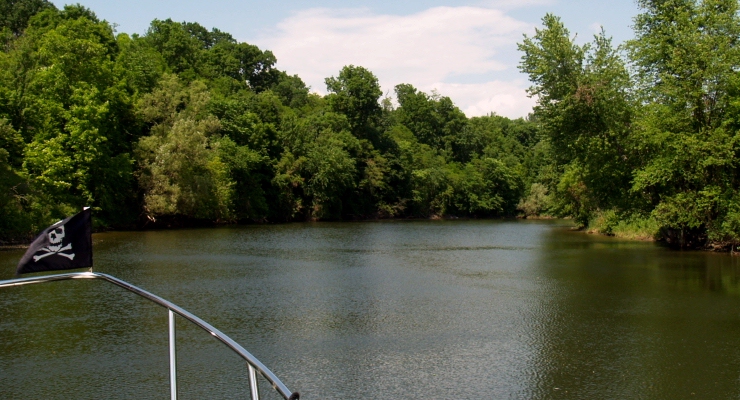 Vergennes, VT., is a small town about 6 miles up Otter Creek from Lake Champlain. The very pretty creek is navigable the entire way, with generally 10 feet depth or more.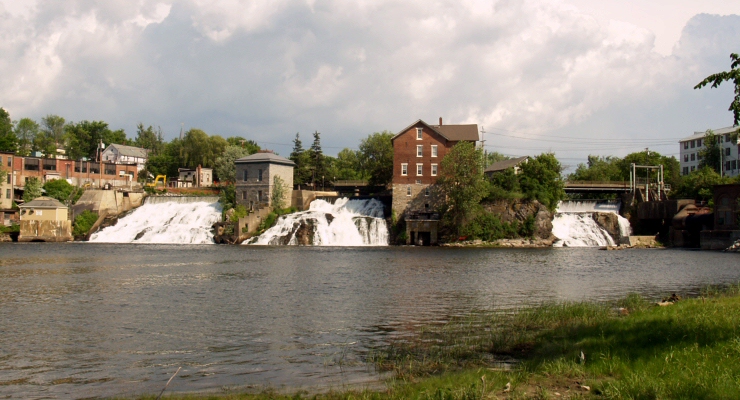 One rounds the last bend, and is suddenly presented with the Vergennes Falls!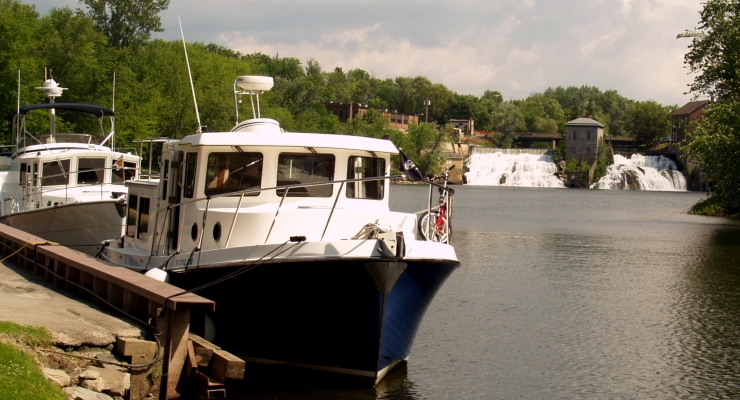 The town pier is right next to the falls. There's 15 amp electric and water available, all free.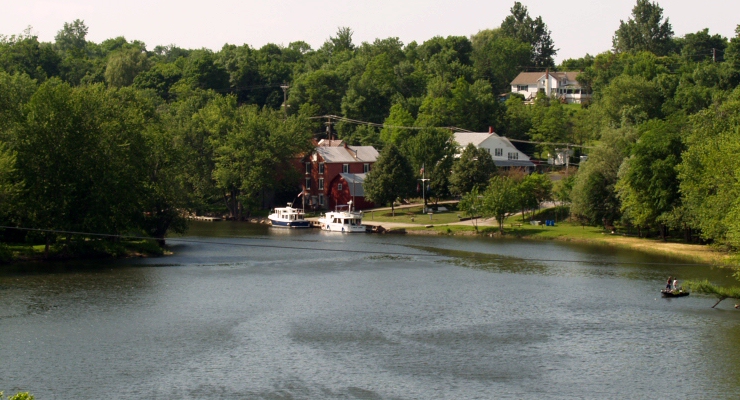 This view taken from the top of the falls shows the town wall. There are also floating docks, which were not yet installed on my visit in June 2007, due to recent high water levels.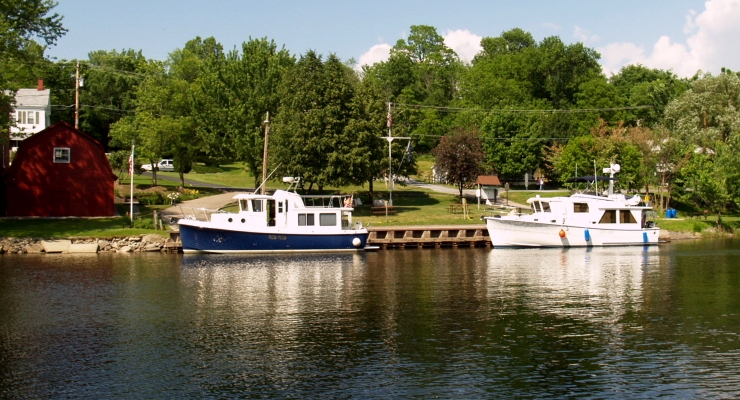 Tug 44 sits at the town wall next to the Trawler Carol Anne. This is the site of the old MacDonough Shipyards where the U.S. Navy's Ship Ticonderoga was built during the Revolutionary War.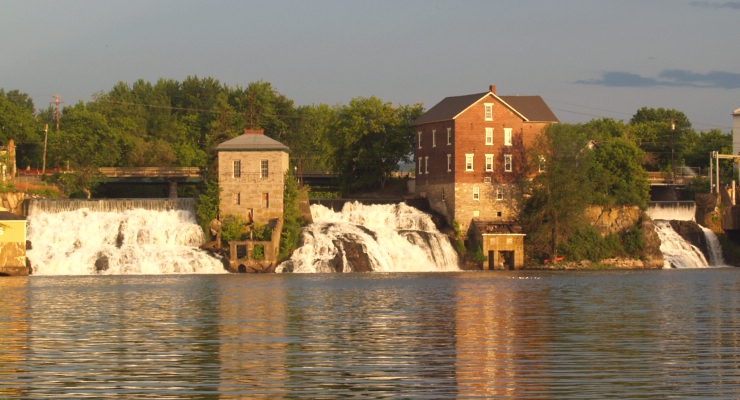 The setting sun lights up the Vergennes Falls on Otter Creek.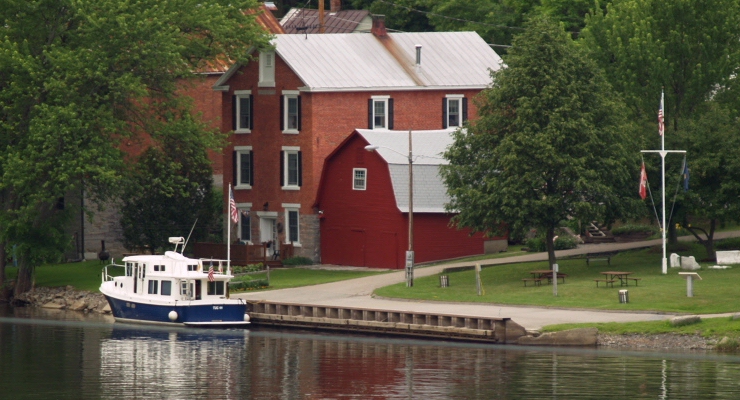 Tug 44 begins her day. This photo taken from above the falls, with a long telephoto lens.



---
The website of the City of Vergennes is at: http://www.vergennes.org/
---
Erie Canal - Champlain Canal - Hudson River - Canal History
Lighthouses - Canal Corp Boats - Tugboats & Trawlers
---