The Travels of Tug 44



Hudson River Dredging Project - Barges
Upper Hudson River & Champlain Canal
Fort Edward, NY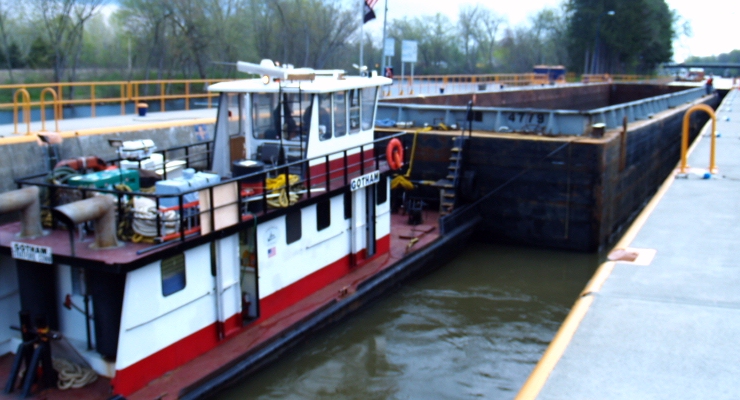 Spring 2009, Tug Gotham brings one of 22 hopper barges to the Hudson River Dredging Project. These barges are 190 feet long, 35 feet wide and can be loaded to a draft of 12 feet. Seen here, the tug & barge completely fill Champlain Canal Lock C-7.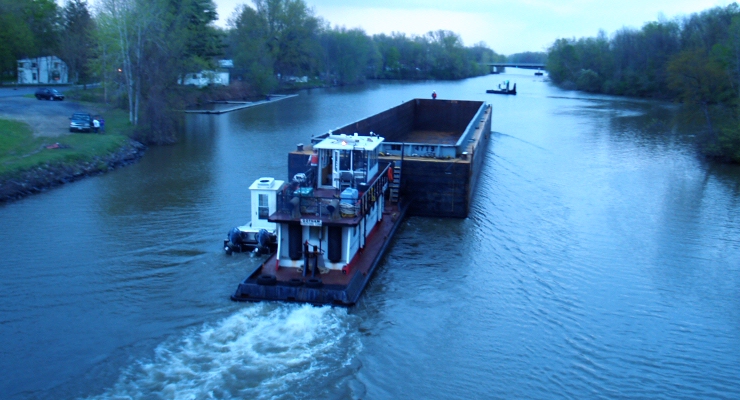 Tug Gotham approaches my home in Fort Edward, delivering the barge to the De-Watering Plant north of Lock C-7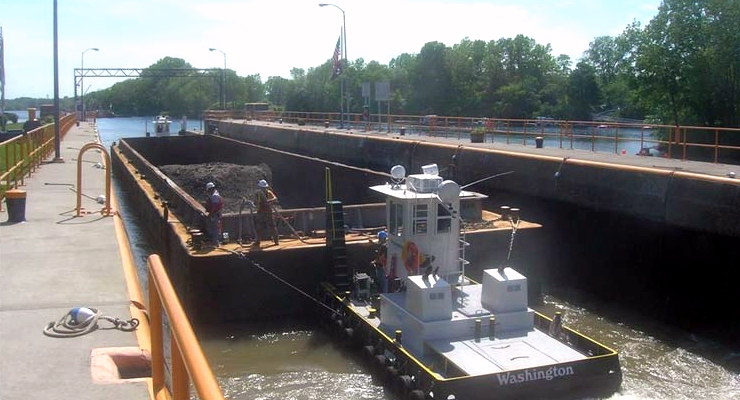 Once the dredging has begun, barge moving is done by a pair of these little tugs, one in front and one in back. Here, Tug Washington is in front (moving backwards), and is used only to provide steering control in the narrow waterway. Power is provided by the rear tug, barely visible at the far end of the barge.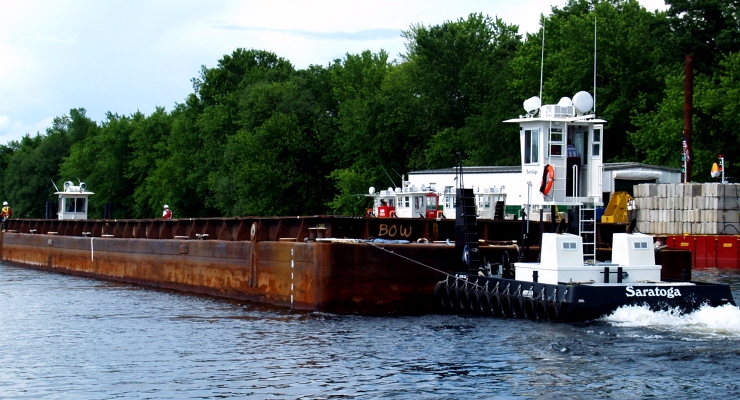 Here, a loaded hopper barge is pushed by Tug Saratoga, again with another tug up front providing steering control.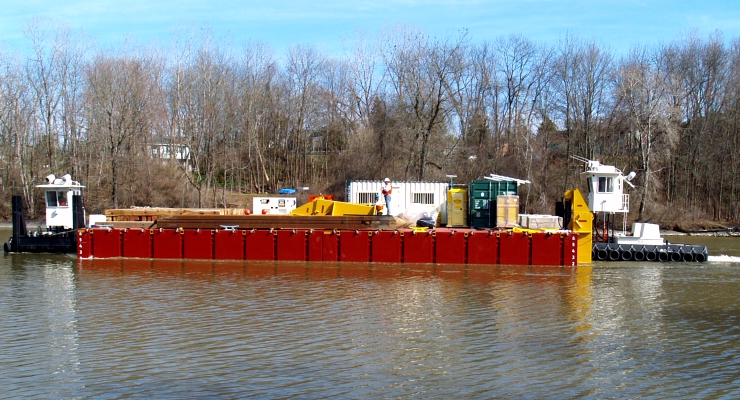 The dredging project also uses these "Flexifloat" barges. These barges provide a solid flat deck, and are assembled of modular sections to the desired size and shape. Note the front tug (on the left) is attached to the barge sideways, and used as a bow thruster. This technique was later abandoned when it was found that they could perform better if both were facing the barge, with the front tug moving backwards.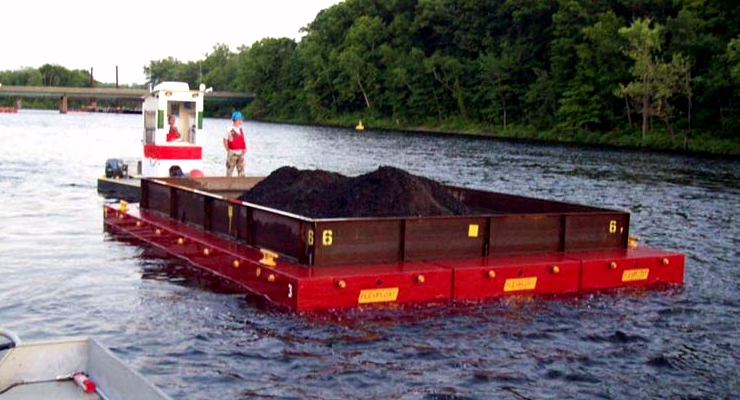 This Flexifloat barge is equipped with raised sides, and provides a small shallow draft unit, very handy for shallow areas.



---
Erie Canal - Champlain Canal - Hudson River - Canal History
Lighthouses - Canal Corp Boats - Tugboats & Trawlers
---