The Travels of Tug 44



Hudson River Dredging Project - Operations
Upper Hudson River & Champlain Canal
Fort Edward, NY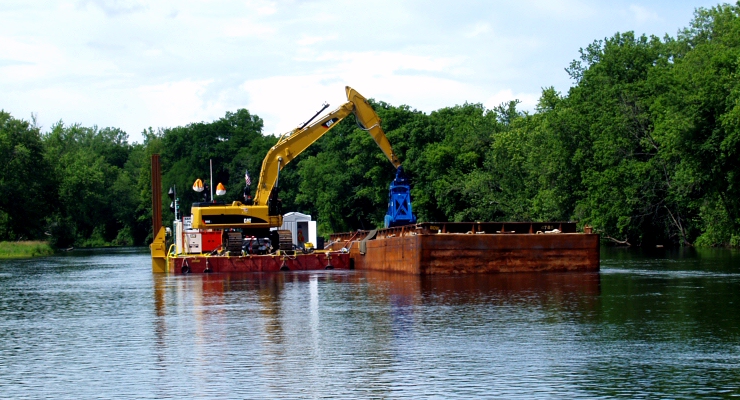 A dredge works in the channel leading to the Fort Edward Yacht Basin. At times there have been as many as 5 of these units working within a few hundred yards of each other.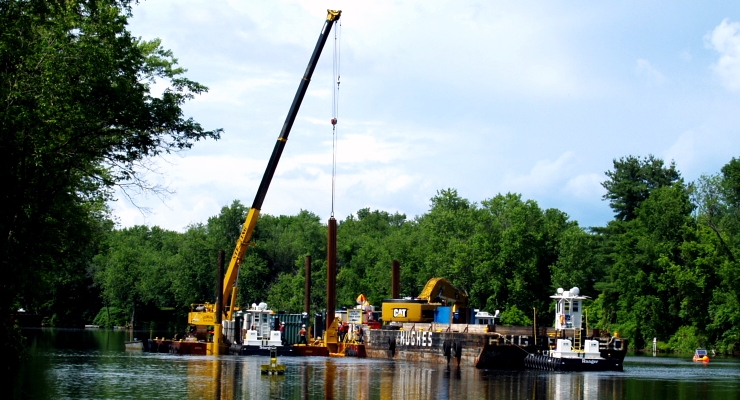 Here, a crane lifts a "spud", which is a post attached to a dredge, driven into the river bottom to hold it in place. They are about to move the dredge to another location, where the spuds will be dropped into the mud again.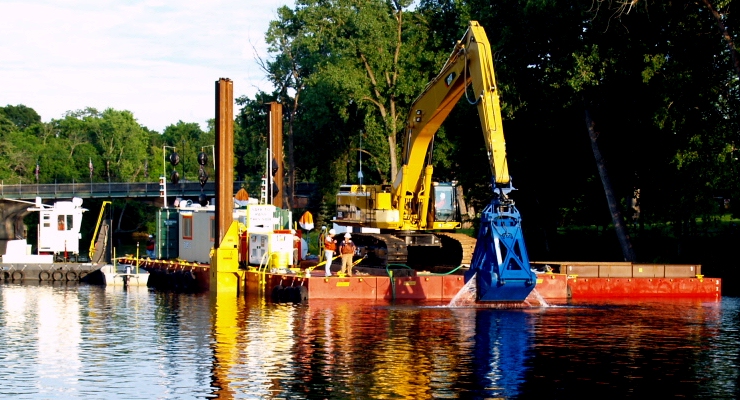 This dredge is working in shallow water in the Fort Edward Yacht Basin.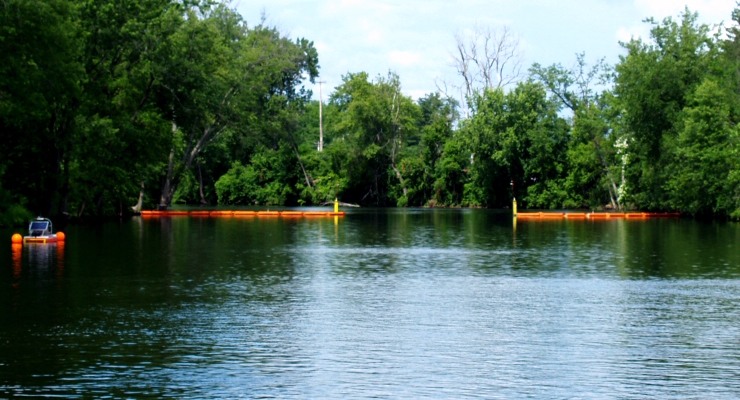 The entrance to the Fort Edward Yacht Harbor is guarded by this "boom", a floating barrier which will collect any PCB oil floating on the water. This boom also has a screen curtain hanging below it, to reduce the water current. The barrier is normally closed during active dredging operations.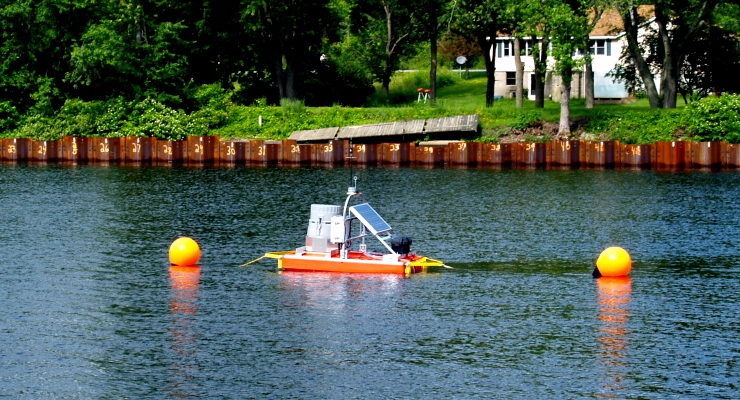 All around the dredging area are these little floating platforms, dozens of them. They measure current speed, PCB contamination and various other factors. When any of these numbers increases, dredging is suspended, so as to protect the towns downstream. In the background near the river's edge is a sheet pile installation, blocking off a particularly contaminated area.



---
Erie Canal - Champlain Canal - Hudson River - Canal History
Lighthouses - Canal Corp Boats - Tugboats & Trawlers
---