White-Tailed Deer are very common in the North Country. This one photoed in January 2016 in Fort Edward is in excellent condition, perhaps due to the mild winter. She actually posed for me for about 5-10 minutes.



The same female deer grazing at the edge of the field. There's a bit of green grass at that spot, a nice find in the middle of the winter.



Different deer in 2015 ... this one shows off her white tail, as she runs for the woods.



June 2016: This White-Tailed Deer fawn takes a drink from a puddle in a swampy field in Fort Edward.



Bambi was totally fearless, wandering within 10 feet of me. Her Momma had left her hidden in the brush nearby but she got thirsty.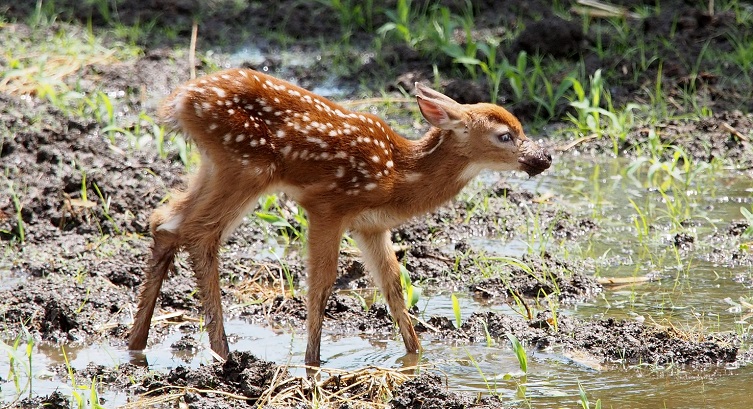 As any girl can tell you, when you pose for your selfie, your friends may try to sneak into the shot. January 2017: This Doe (female) White-Tailed Deer is the leader of her little herd of 6-7 females. The other Does watched her every move and followed her.. high-res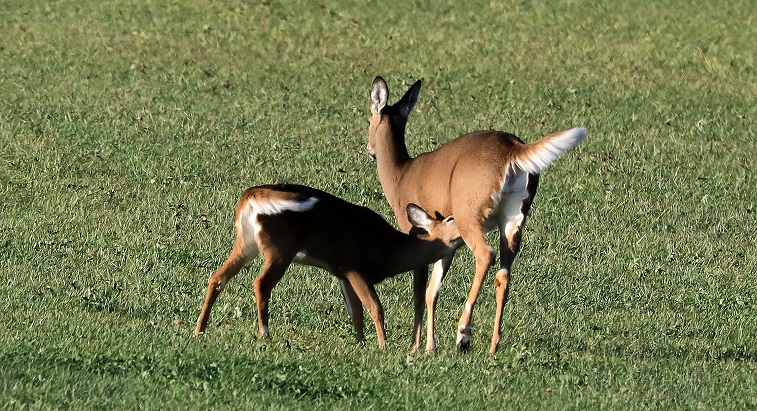 She was starting to get nervous about me so she moved off to the side as her herd followed. She walked proudly, head held high, lifting her feet like a show horse. high-res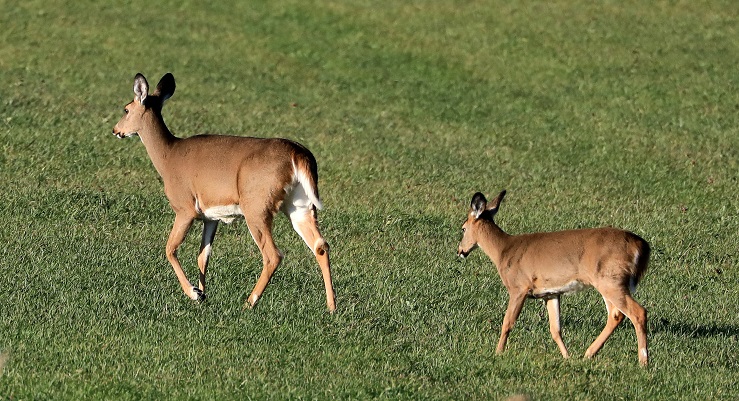 Here she stops and lifts her nose, nostrils moving, while staring right at me. Then she walks into the brush and is gone, into the ravine. high-res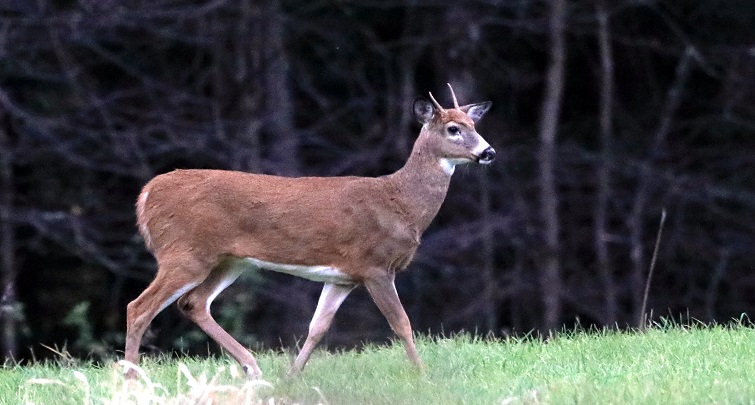 And who doesn't like fresh corn? These 2 were part of s small herd of 5, and no the farmer was not pleased. :) high-res

White-Tailed Deer, beautiful critters.





---