Special thanks to Jim & Sue on Water Dancer III who provided these photos: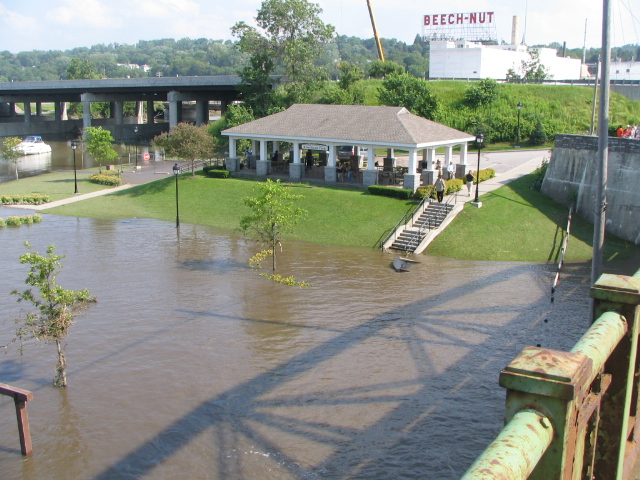 The lawn & flower beds in front of the pavillion are completely submerged.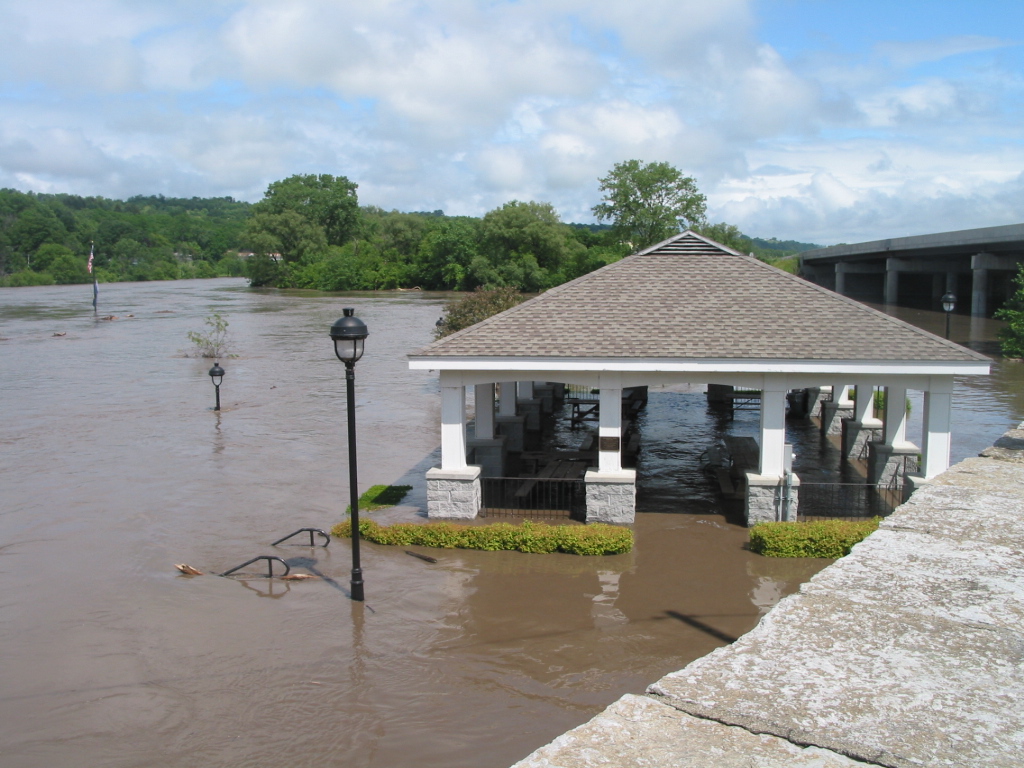 There's quite a water current flowing right through the pavillion. The flag in the left background shows the location of the submerged pier. See full-sized photo



Tons of debris floats past the boats stranded at the dock. The dock holds in place, 50 yards from the new shore. See full-sized photo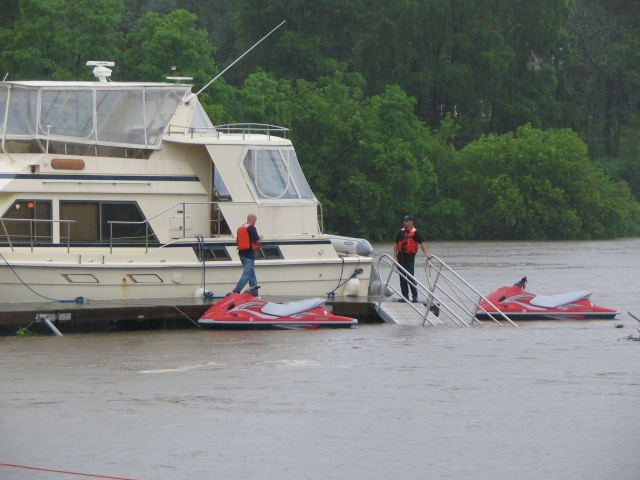 The rescue squad arrives on jetskis to check on the boaters.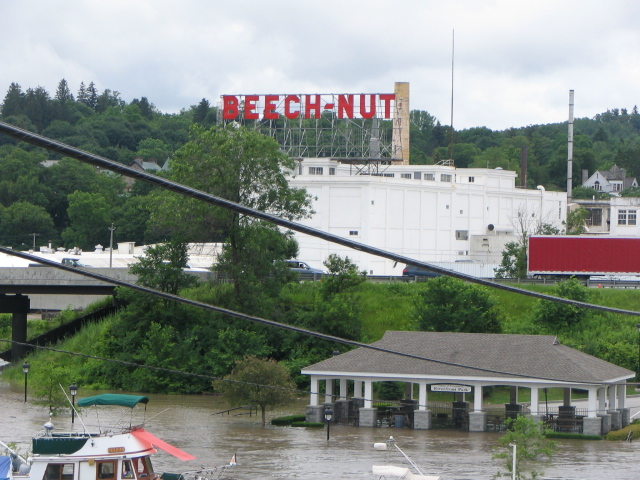 This view shows the distance between the stranded boats and the shore. The Beech-Nut plant appears in the background.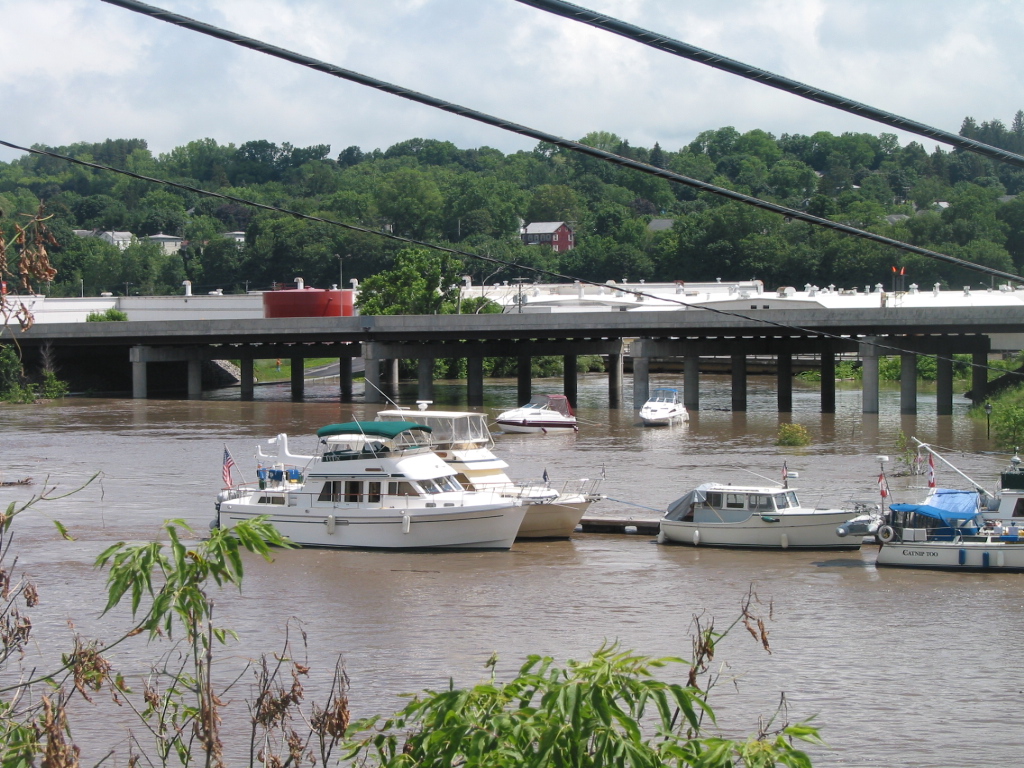 A small creek is now a major river in the background. The 2 small boats are tied to the submerged pier on the creek. See full-sized photo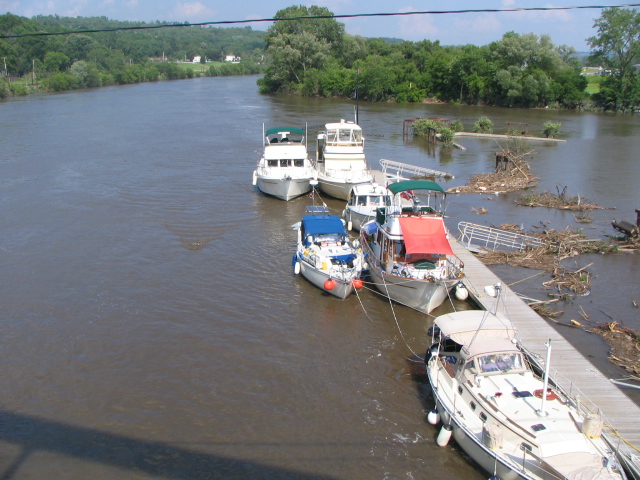 Shown here are the 6 boats stranded at the floating dock. Note the gangplanks go straight down into the water. The boats are: Loon, Pelican, Catnip Too, Patience, Palmetto Moon and Water Dancer III. The boaters were removed on June 25th and the following day the waters reached 20 feet above flood stage.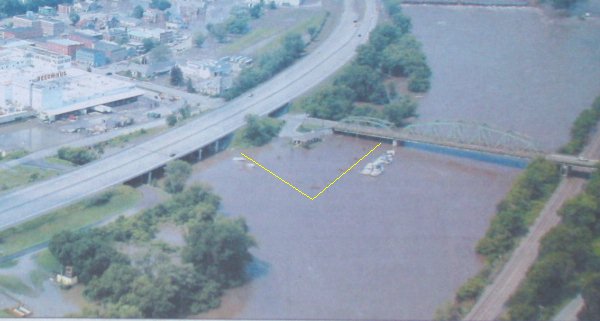 This aerial photo shows the extent of the flooding. The yellow line indicates the location of the submerged piers. In the upper right corner is Lock 14.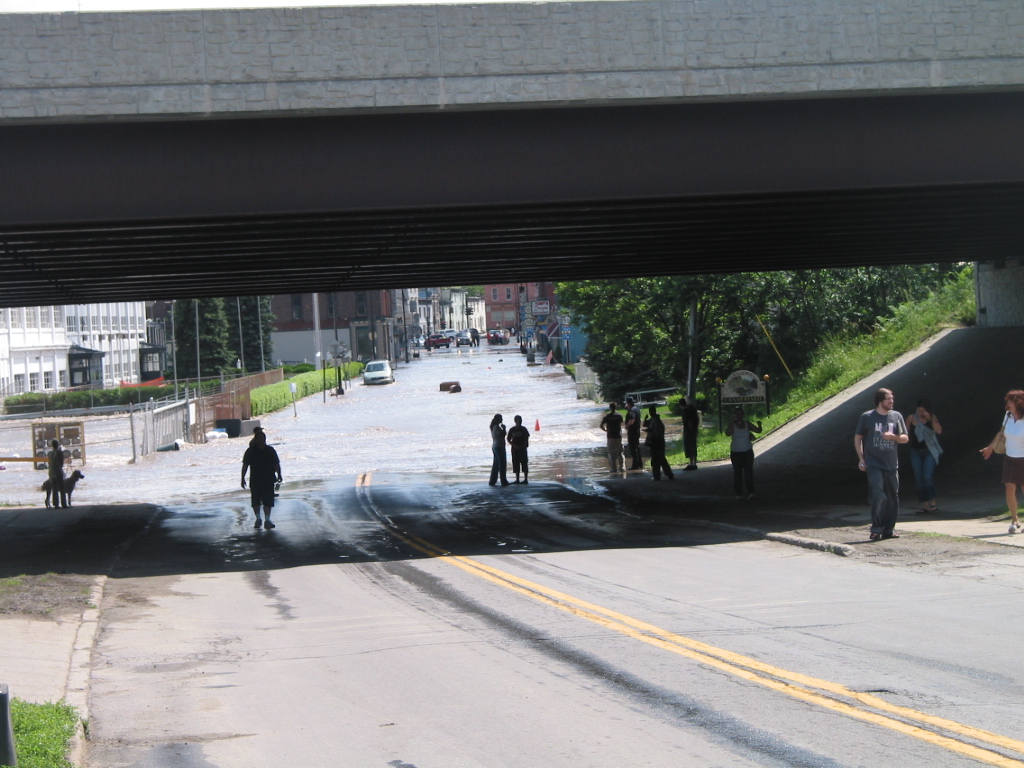 As seen here, the people of Canajoharie suffered along with the boaters. The main street and most of the rest of the town also was flooded. See full-sized photo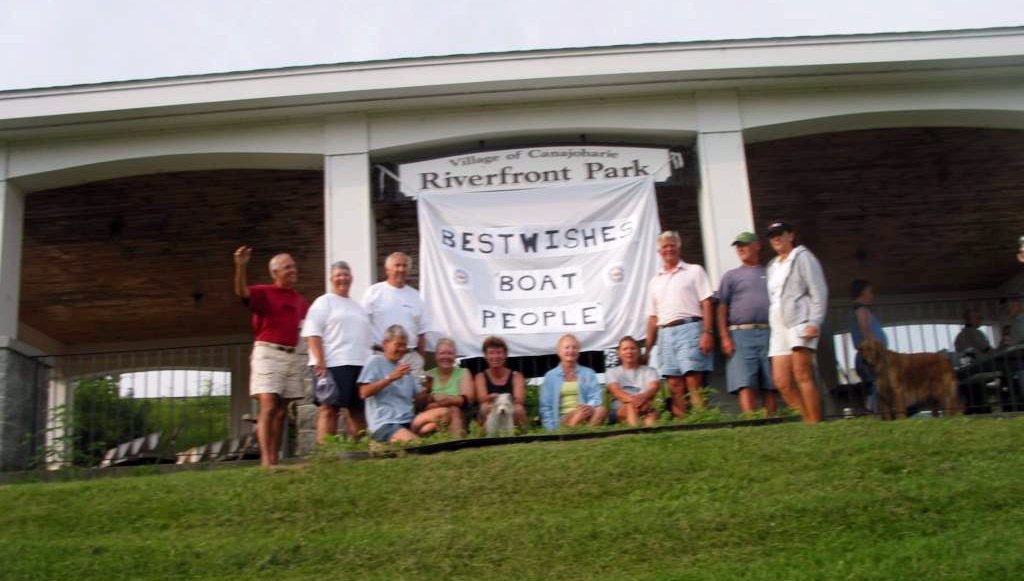 After the flood waters receeded, the people of Canajoharie threw a Going Away Party for the marooned boaters whom they had already helped so much. See full-sized photo



---