The Travels of Tug 44



2006 Erie Canal Flood - Lock 10


Special thanks to Wesley Eldred who provided these 3 photos: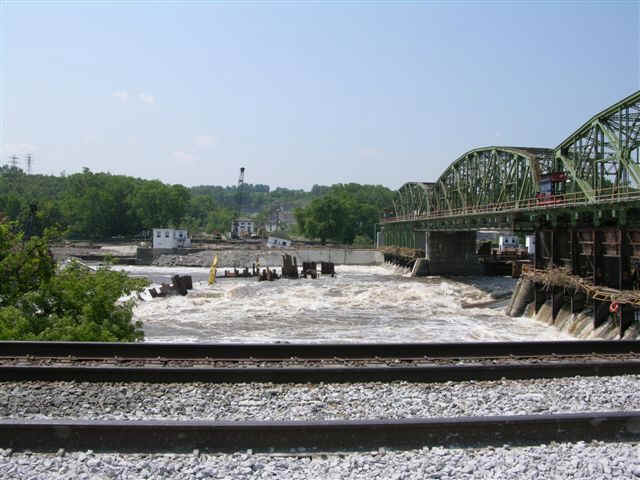 Shown here is Lock 10, as seen from the far side of the canal. What looks like a bridge is actually part of the dam where lift-gates control water levels. Note the missing section in the center, where the Canal Corp was in the middle of rebuilding the dam when the flood hit. The ragged stumps in the water are the remains of temporary coffer dams, erected to provide a dry area for construction of the new dam. The Lock is seen across the water, to the left of the dam.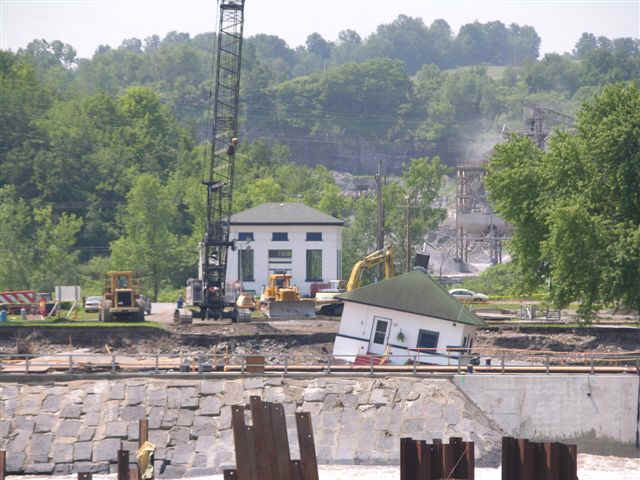 The Lockmaster's concrete building has tipped over and sunk into a hole gouged by the floodwaters. The generator building looks to be mostly unharmed. Between the two buildings was a nice lawn and well tended flowers, but an eroded ditch is all that's left.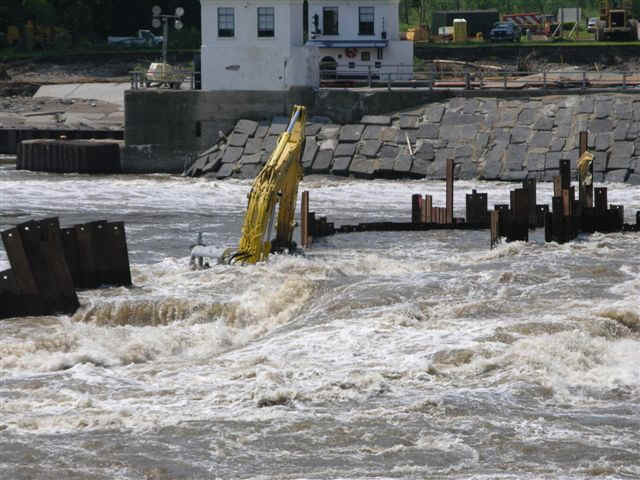 Floodwaters continue to pour through the destroyed coffer dam and a large back-hoe is submerged.



Special thanks to Bob & Lynn Williamson on Legrace who provided this photo: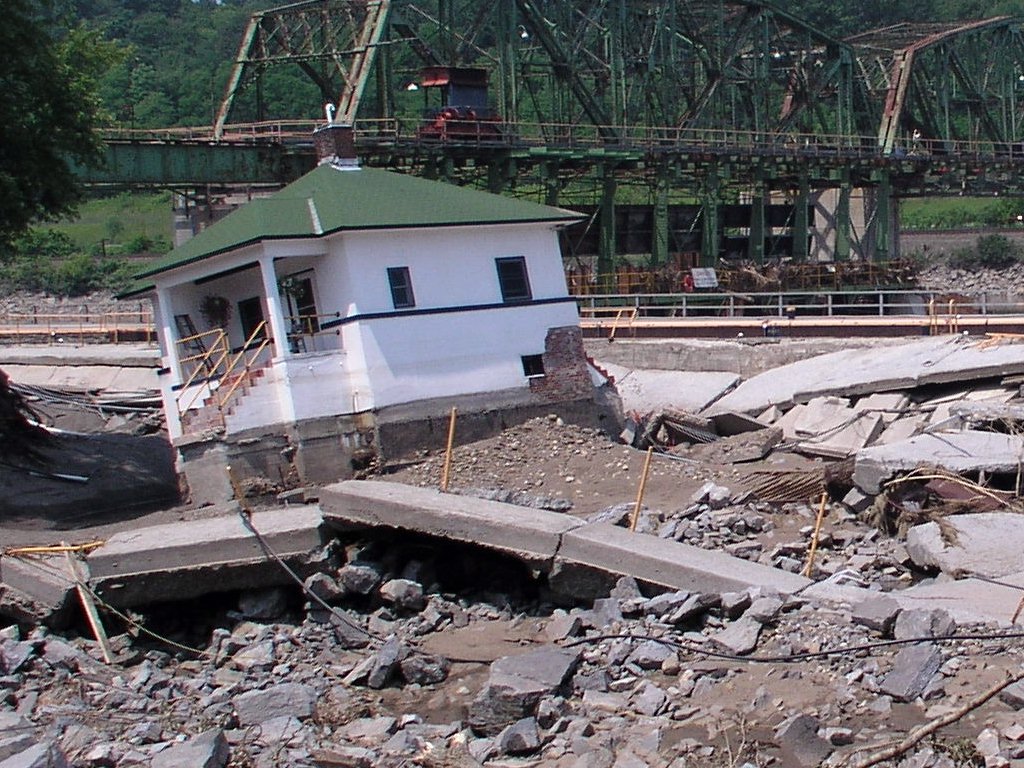 Another view of the Lockmaster's building. See full-sized photo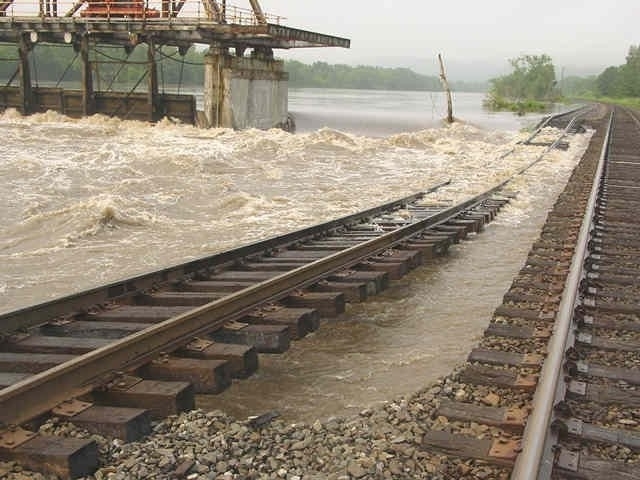 The raging torrent has undermined and washed out the railroad tracks. (photo source unknown)



---
Erie Canal - Champlain Canal - Hudson River - Canal History
Lighthouses - Canal Corp Boats - Tugboats & Trawlers
---