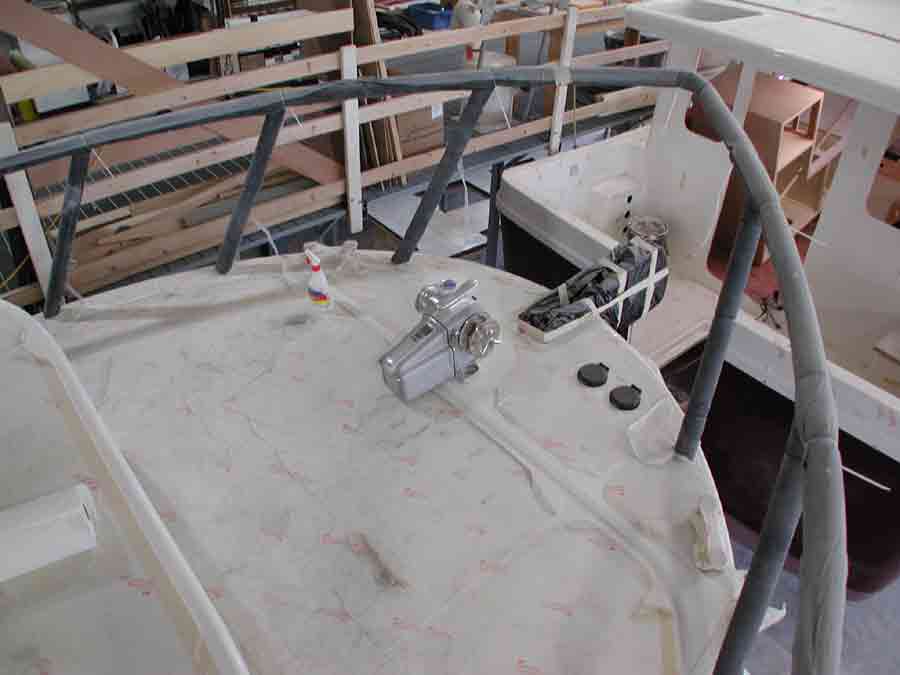 Top view of the bow deck, with anchor winch newly installed. Everything is plastic coated to prevent scratches and the rail is wrapped in foam.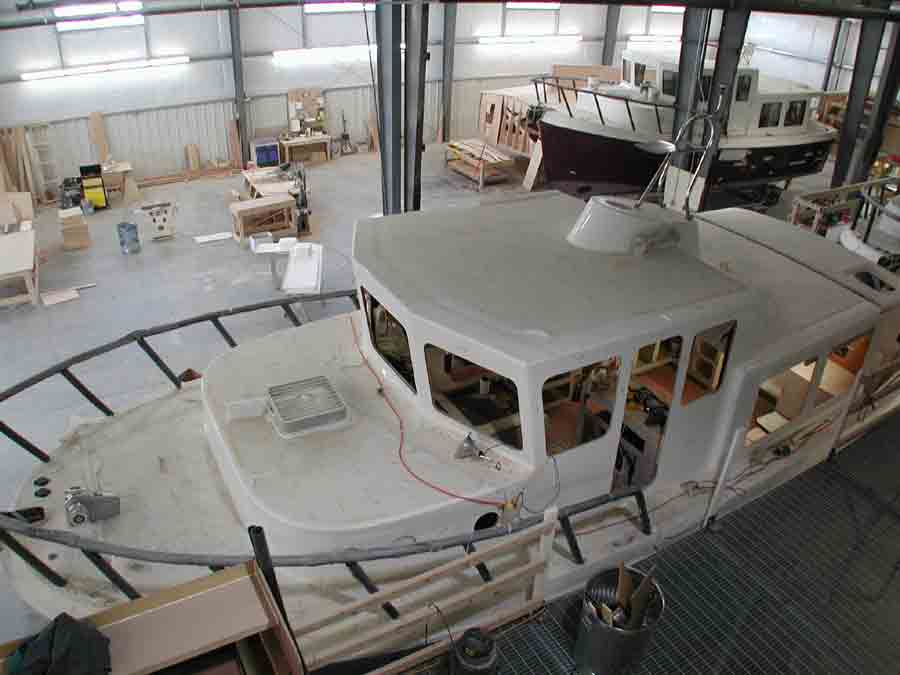 Bedroom top hatch is being installed. Another tug under construction is visible in the background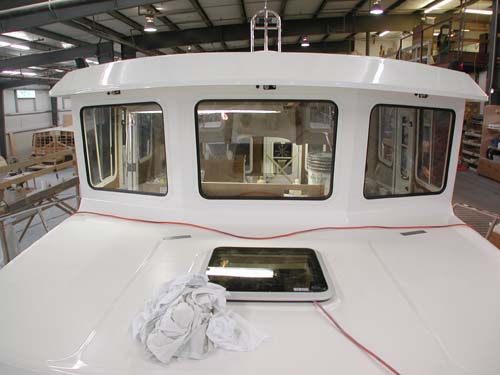 Front view of pilothouse and bedroom roof, being cleaned up. Windows are installed.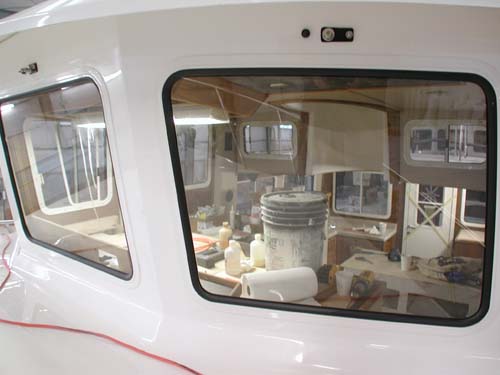 View of cabin construction seen thru the front pilothouse window.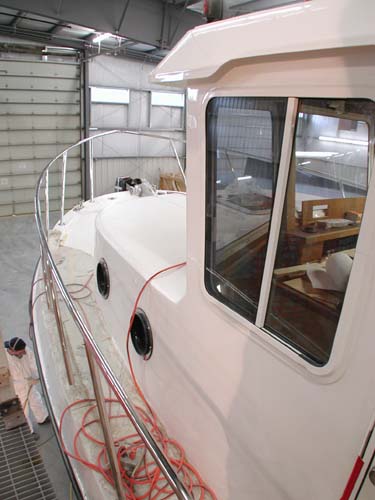 Port-side view of pilothouse with windows and bedroom port-holes installed.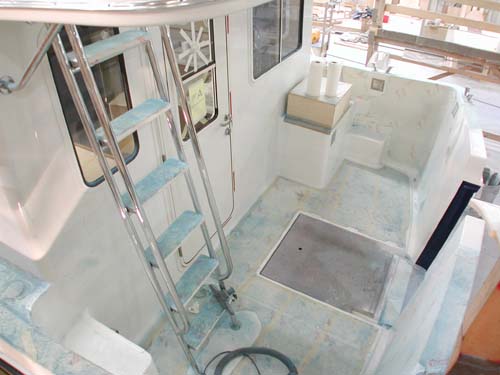 Yes, we have a back porch! Needs a bit of cleaning yet. Note the hatch in the flloor provides access to steering gear and more storage. The ladder to the cabin roof is installed.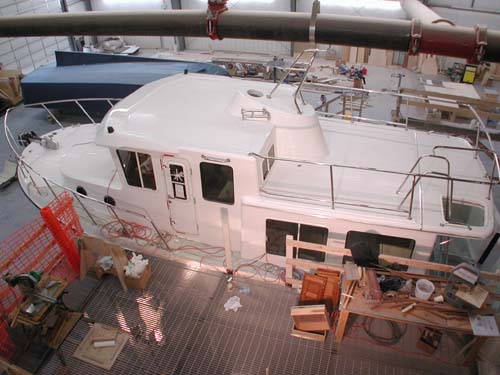 Top view shows all the safety rails installed. Cleanup has progressed.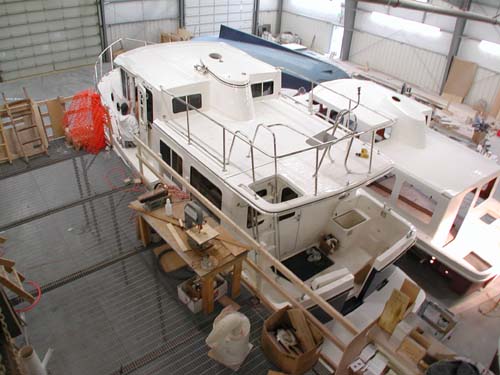 Another top view, with a topside section for another boat sitting in the background. Swim-platform is installed.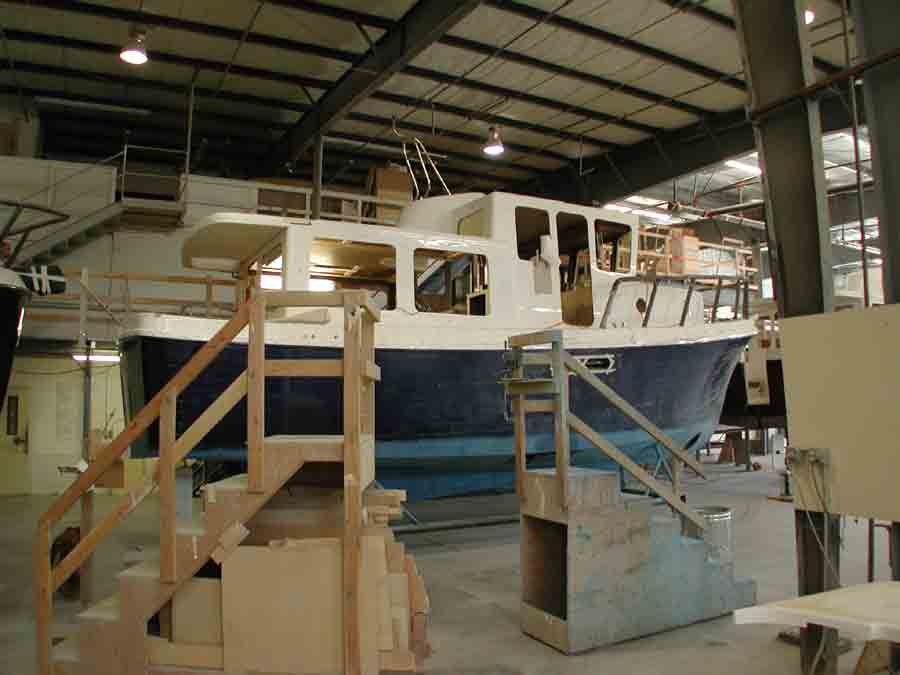 Side view, no windows in this picture yet.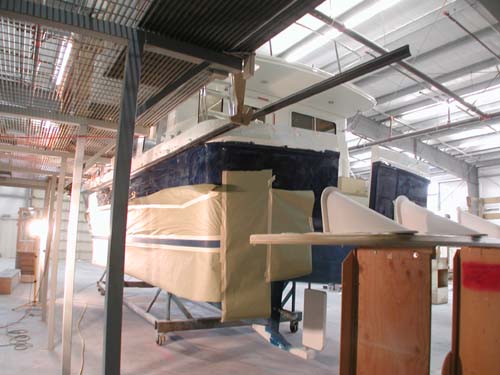 Port-side view, masked for the white boot-stripe.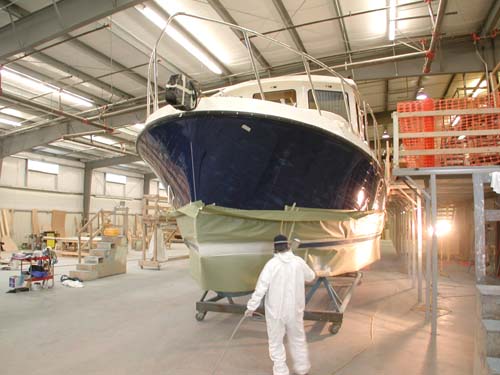 Port-bow view, masked for boot-stripe painting.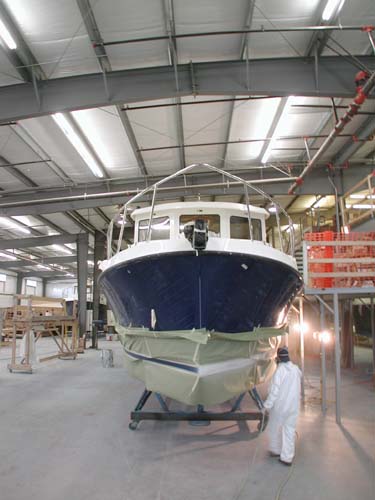 View of bow, boot-stripe being painted.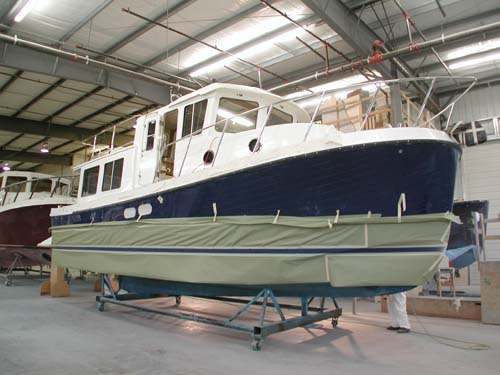 Starboard view, masked for boot-stripe painting.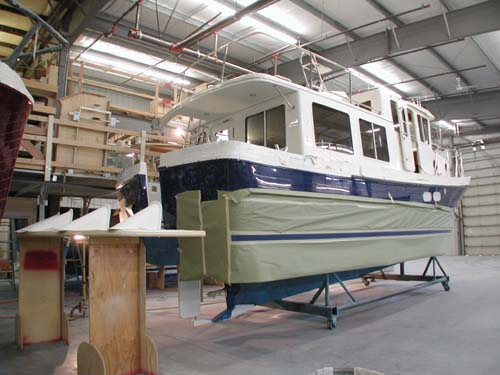 Starboard-Rear view, masked for boot-stripe painting. Note the swim-platform sitting upside down in the foreground, about to be installed.



---