The Travels of Tug 44



Derrick Boat DB-4 Dredge - NYS Canal Corp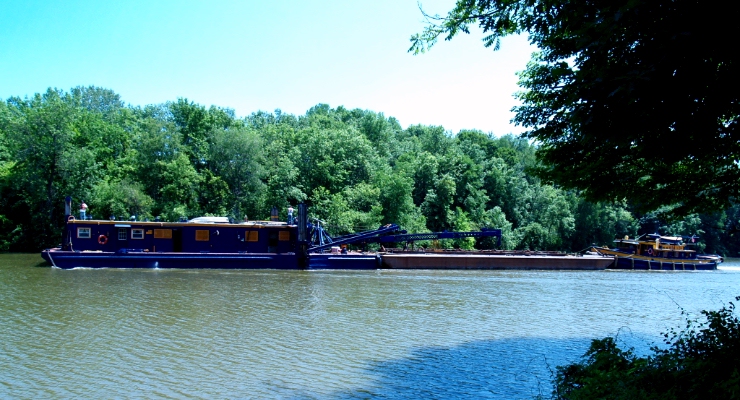 Summer 2011, Canal Corp's heavy-duty pusher Tug Governor Cleveland moves Derrick Boat No. 4 and her barge up the Champlain Canal past my house. The Derrick Boat is generally referred to as DB-4, and nicknamed "The Chief".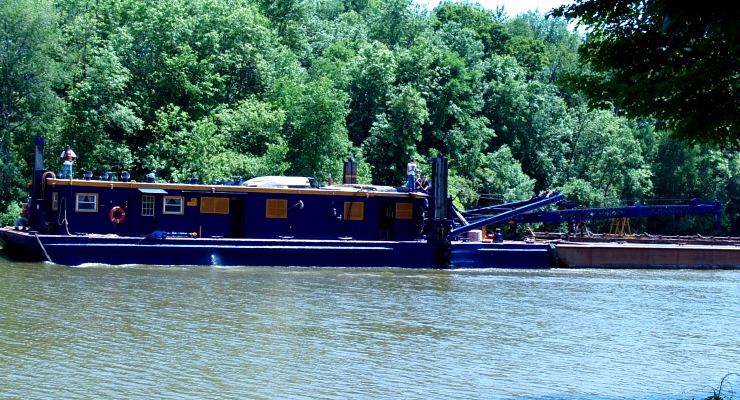 A closer look at Derrick Boat DB-4, as she heads for her assignment, dredging a shoal above Champlain Canal Lock 8. That location is where the Glens Falls Feeder Canal enters the Canal and it constantly silts up.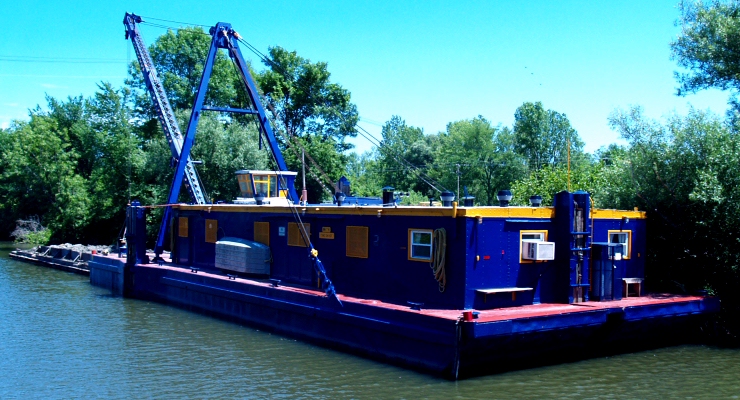 A back view of Derrick Boat DB-4 as she sits by the side of the canal, inactive for the weekend.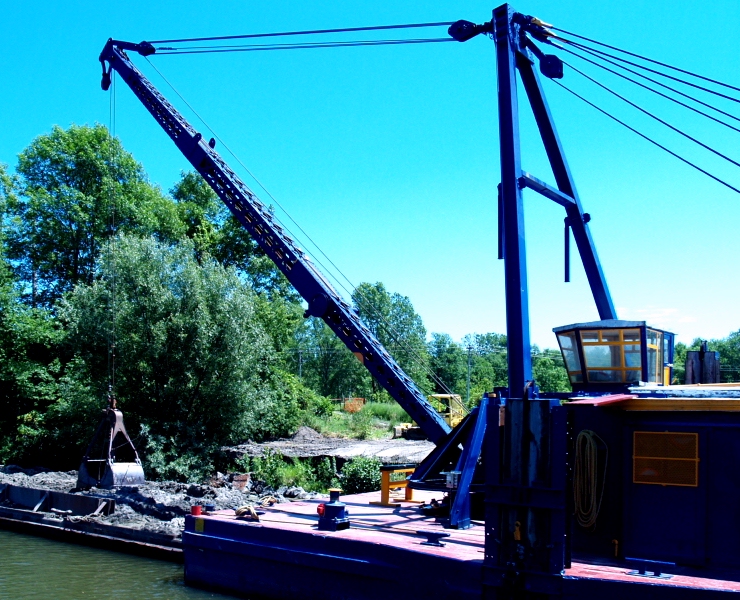 Here we see the business end of DB-4 with her clamshell bucket resting on the barge. This is the dump site where the Derrick Boat Dredge dumps the mud & gravel she dredged earlier. The dredge spoils are then carried away by trucks.



---
Erie Canal - Champlain Canal - Hudson River - Canal History
Lighthouses - Canal Corp Boats - Tugboats & Trawlers
---