The Travels of Tug 44



Ellicott Dragon Dredge - NYS Canal Corp.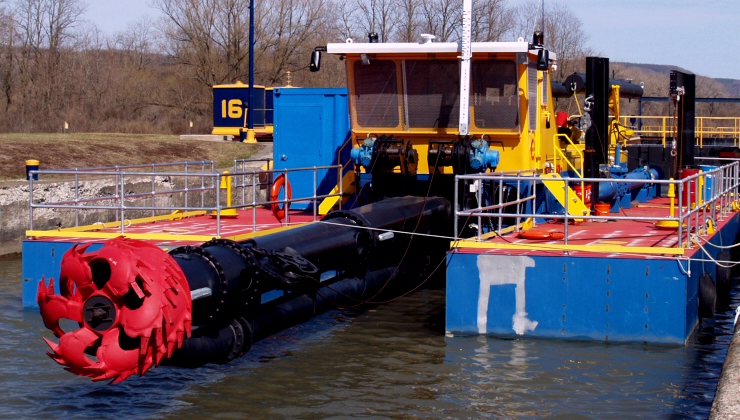 Sitting here at Erie Canal Lock E-16, in April 2007, is the Canal Corp's latest aquisition, a brand new Ellicott Dragon Dredge model 1380S. Likely this unit will eventually be named "Hydraulic Dredge No. 6". She was manufactured by the Ellicott Dredges unit of Baltimore Dredge Enterprises, in 2006.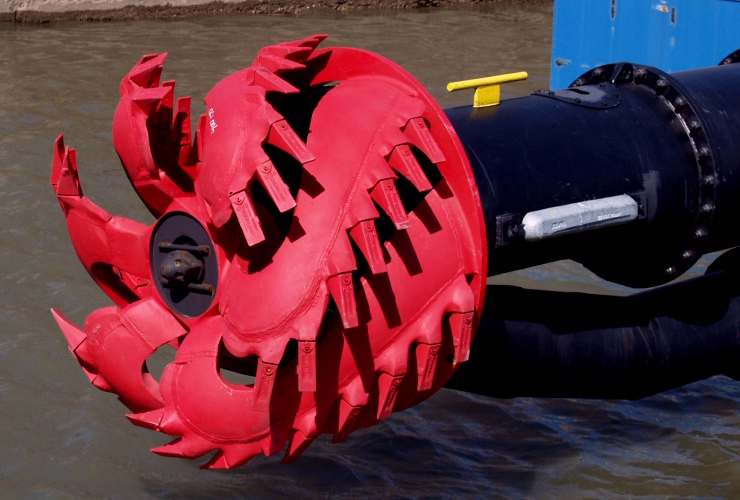 Here's the business end of the dredge. The fierce-looking red-toothed cutter head is lowered to the bottom of the canal, and as it spins, it grinds up the muck on the bottom and scoops it into the water pipe and into a waiting floating pipeline, much like a vacuum cleaner on steroids.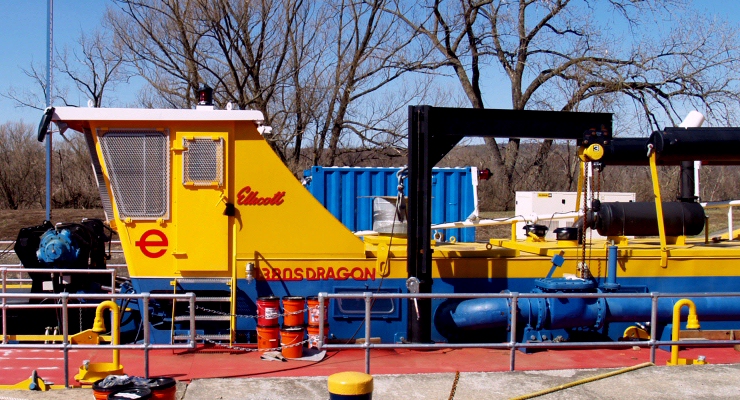 The operator's cabin provides a good view of the work in progress, as the muck vanishes into the blue pipe alongside.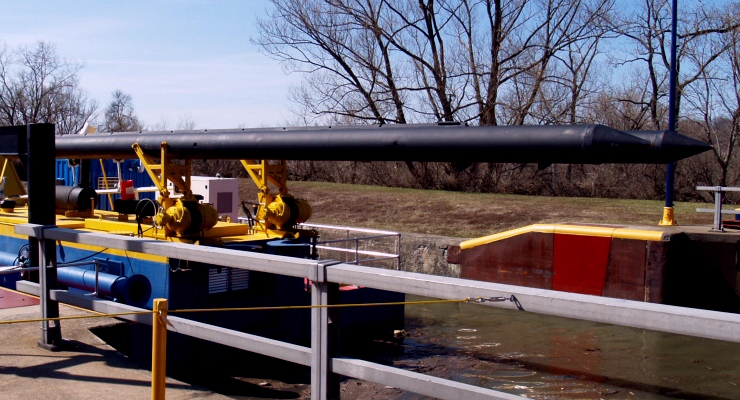 On the back of the boat are 2 black telephone-pole-sized metal posts, which will be swiveled down to pin the dredge in place as she works.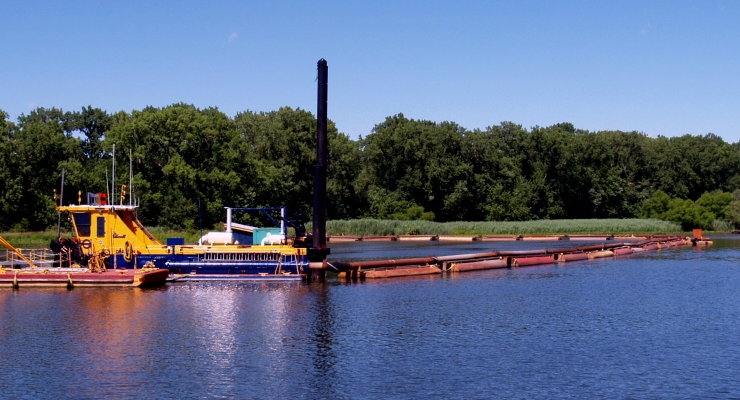 June 2007, the dredge is hard at work, with her floating pipeline to dispose of the dredged mud.



---
Erie Canal - Champlain Canal - Hudson River - Canal History
Lighthouses - Canal Corp Boats - Tugboats & Trawlers
---