The Travels of Tug 44



Tug Governor Cleveland - NYS Canal Corp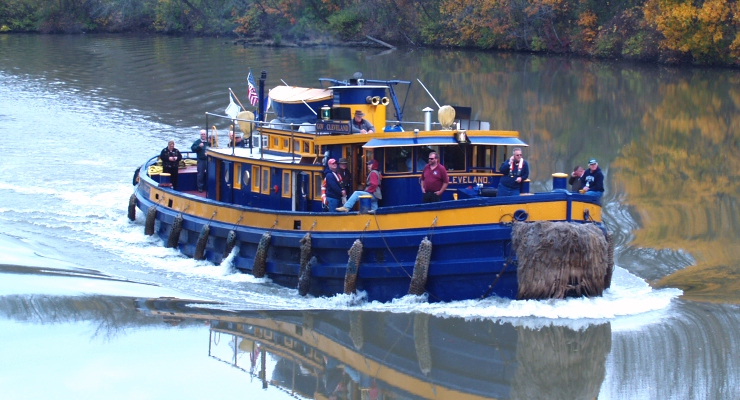 Tug Governor Cleveland was aquired by the New York State Canal Corp as an ice-breaking tug in 1927. She originally had a steam engine, but was later converted to diesel power. Here she approaches Champlain Canal Lock C-7 near my house at Fort Edward, carrying Canal Corp officials on an inspection tour on Oct. 12, 2012.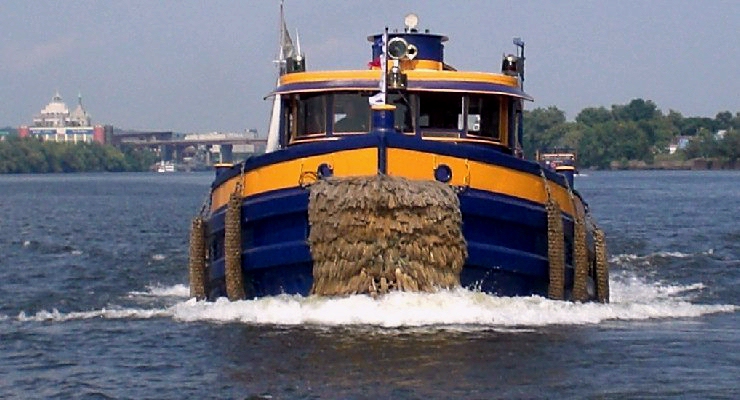 The Cleveland is a big beast with an 8 ½ foot draft. Tug Cleveland is seen here on the Hudson River near Troy, participating in the Waterford Tugboat Roundup Parade.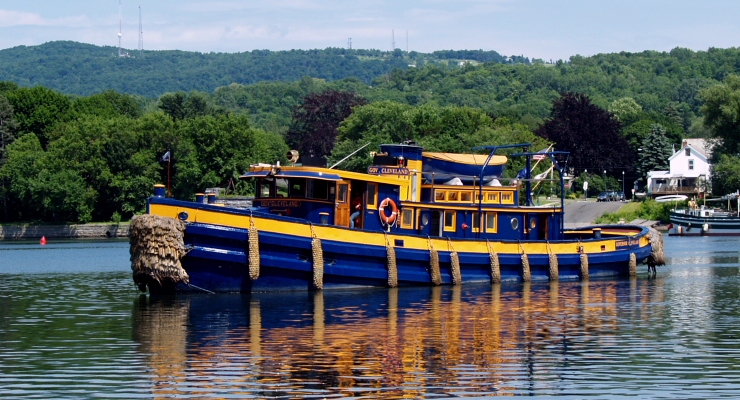 The Cleveland turns to port as she approaches the Waterford pier.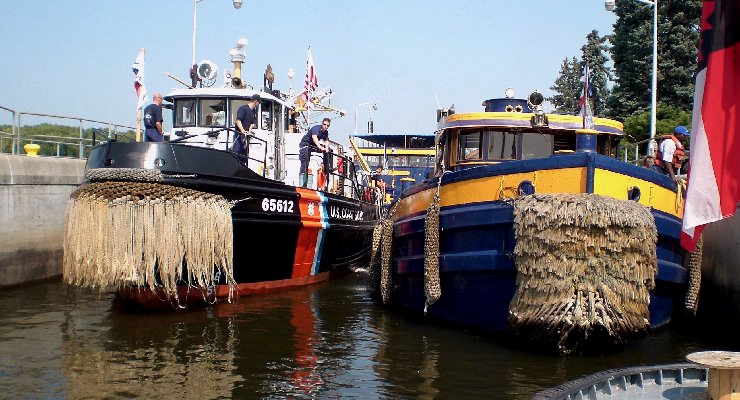 Tug Governor Cleveland sits in the Troy Lock next to Coast Guard Tug Wire. Both tugs are on their way to the Waterford Tugboat Roundup. In the background is the Tug Grand Erie.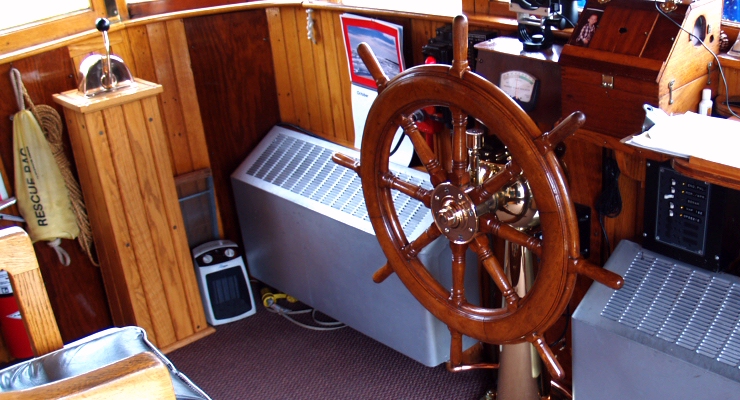 Tug Cleveland has a beautifully-kept wheelhouse. The throttle control is on the pedestal on the left. A second throttle is on the right side of the house.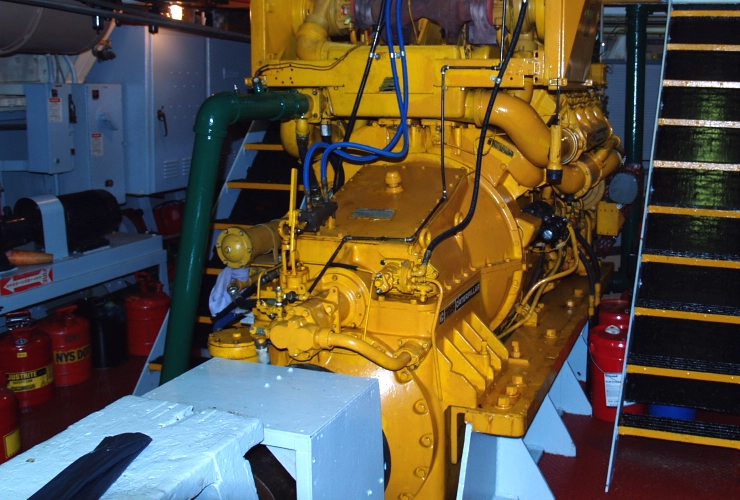 Rear view of the Cleveland's engine and transmission.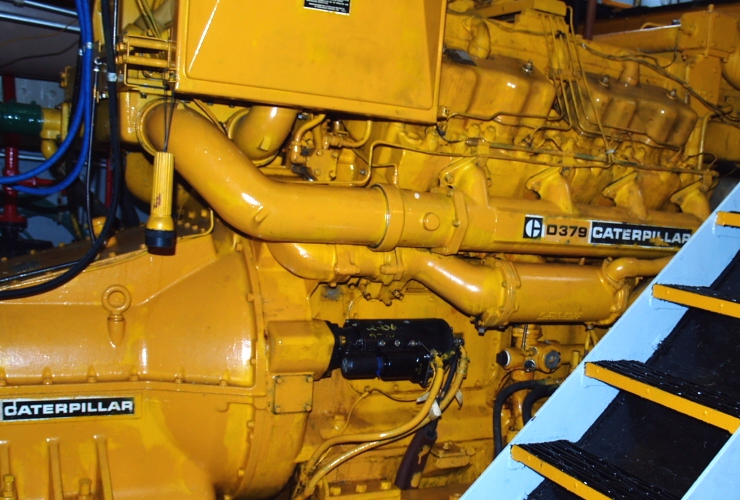 A better look at Tug Governor Cleveland's engine, a twin-turbo-charged Caterpillar D379 which produces about 610 horsepower at 1200 RPM.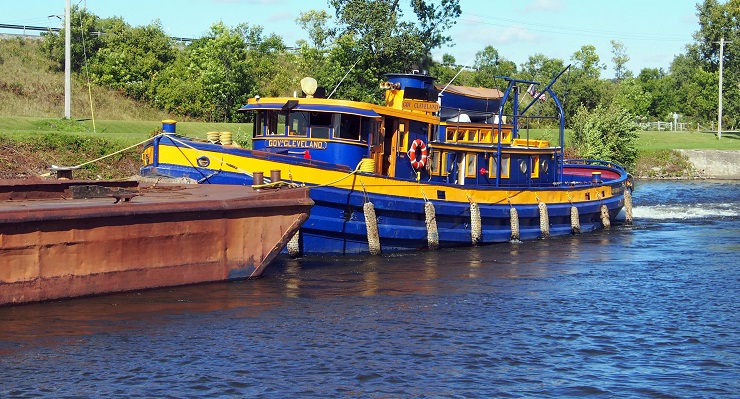 Tug Governor Cleveland is one of the large tugboats that do the heavy work on the canals. Seen here pushing a heavy barge on the Erie Canal. That huge engine comes in handy when she works for a living.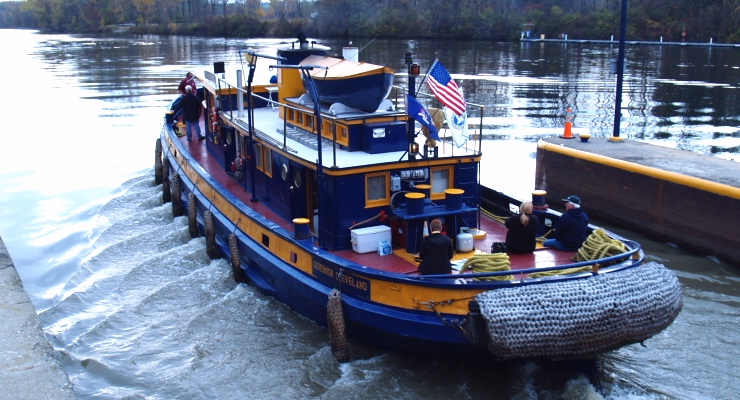 Tug Governor Cleveland exits Champlain Canal Lock C-7 southbound, continuing Canal Corp's inspection tour.



---
Erie Canal - Champlain Canal - Hudson River - Canal History
Lighthouses - Canal Corp Boats - Tugboats & Trawlers
---