The Travels of Tug 44



Erie Canal - Aldrich Change Bridge
Palmyra, NY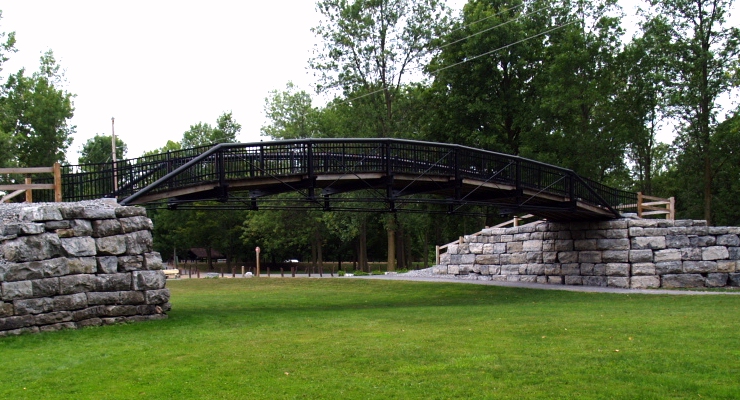 The Aldrich Change Bridge was originally built in the 1850's as a copy of a design by Squire Whipple. It was used to allow the mules to cross the canal at locations where the towpath continued on the other side of the canal. The mules were walked under the bridge, over the top and then down the other side, allowing the towlines to remain connected for minimal disruption of the tow.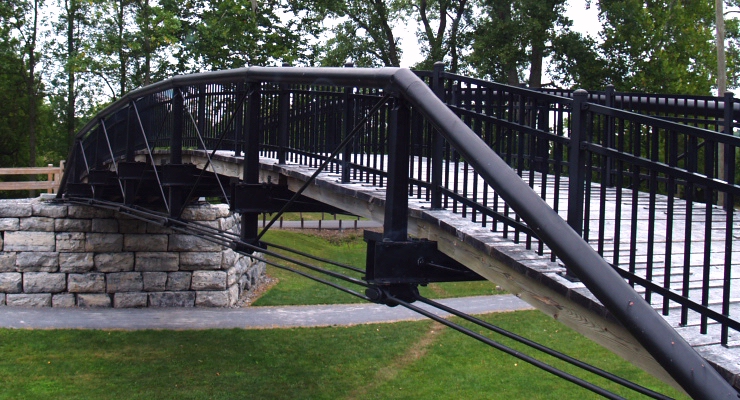 The Aldrich Change Bridge was recently reconstructed and restored on new abutments made of old canal stones, at the Palmyra-Macedon Aqueduct Park, next to the Mud Creek Aqueduct.



The main arches of the Aldrich Change Bridge are constructed of iron pipe, which is different from the original Squire Whipple design of cast iron beams. The pedestrian hand-rails are not original equipment.



---
Erie Canal - Champlain Canal - Hudson River - Canal History
Lighthouses - Canal Corp Boats - Tugboats & Trawlers
---