The Travels of Tug 44



Erie Canal - Old Caughdenoy Lock
Caughdenoy, NY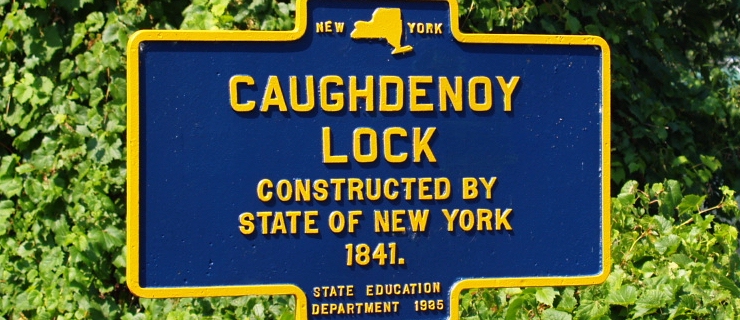 The old Caughdenoy Lock of 1841, was part of the Oneida Improvements, which provided a navigable connection from the west end of Oneida Lake to the old Oswego Canal and from there to the Erie Canal.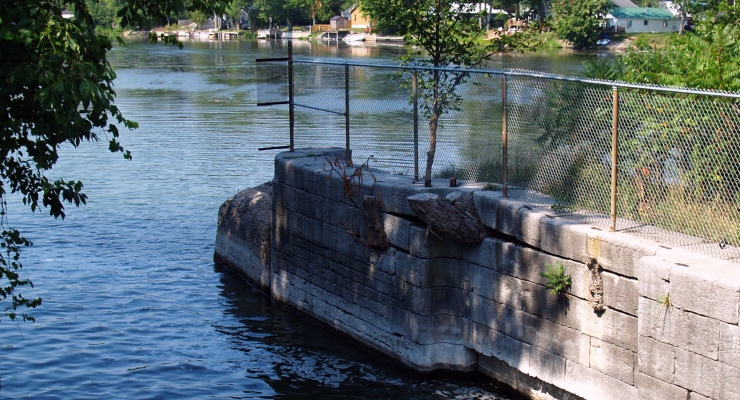 The west end of the lock opens into the lower pool of the Oneida River, below the rapids and dam at Caughdenoy, NY.



The lower end of the lock shows a section of smaller stones, slightly mismatched. This may have been a repair done some years after the original construction, likely caused by the tremendous amount of water flowing out of Oneida Lake during the spring melt.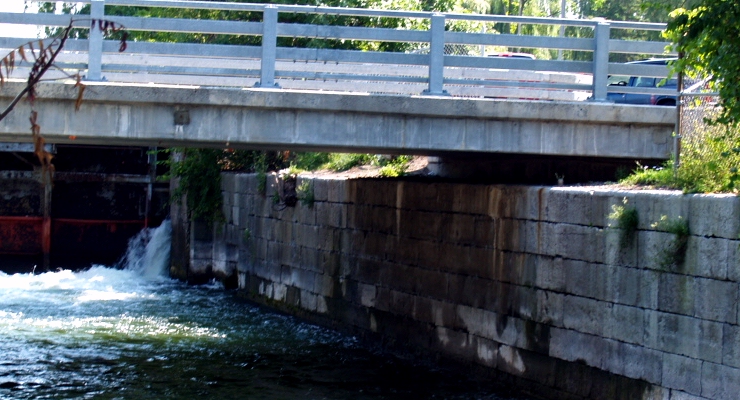 A modern road bridge now crosses right over the middle of the lock.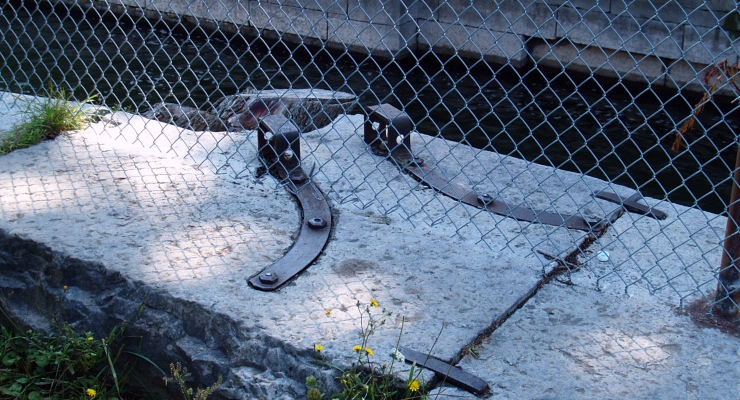 Much of the original wrought iron hardware still exists, such as this strap that once held a gate hinge (quoin post) in place, seen through the recently added chain link fence.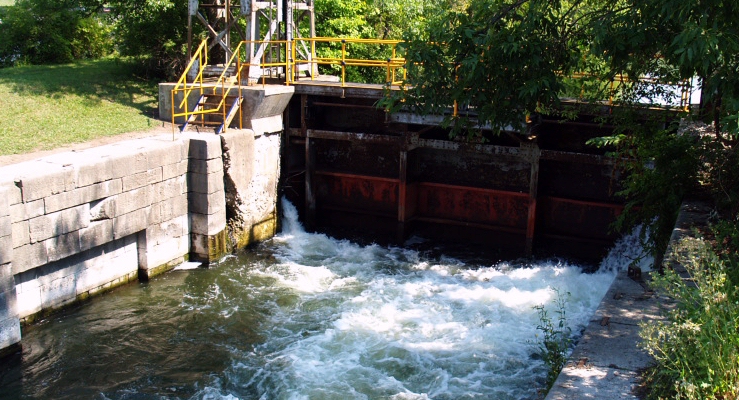 The upper end of the old Caughdenoy Lock includes this modern guard gate, which manages the water flow and maintains the level of the pool of the nearby modern Erie Canal at Lock E-23.



---
Erie Canal - Champlain Canal - Hudson River - Canal History
Lighthouses - Canal Corp Boats - Tugboats & Trawlers
---