The Travels of Tug 44



Old Champlain Canal Lock 15
Fort Edward, NY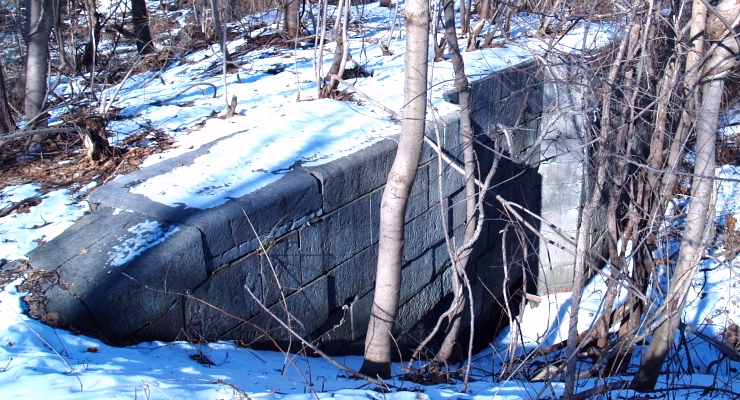 Old Champlain Canal Lock 15 was built around 1862 as part of the Enlarged Champlain Canal. After the Canal was abandoned in 1918, this section was preserved some years to provide access to the Glens Falls feeder Canal nearby. Also on this site is a large drydock right next to the lock (once part of the original 1822 canal), and next to that is the mouth of the Old Fort Edward Feeder Canal. The site is heavily wooded, completely overgrown and access for photography is poor. It's time to get my chainsaw. This view is the lower end of the lock, as seen from the railroad tracks.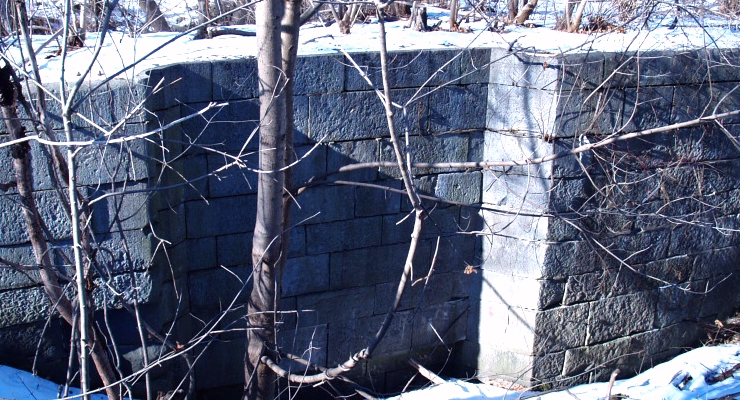 This is the southwest gate notch, also near the railroad tracks. Inspite of being abandoned and completely ignored for over 80 years, the hand cut stonework is still in pretty good condition.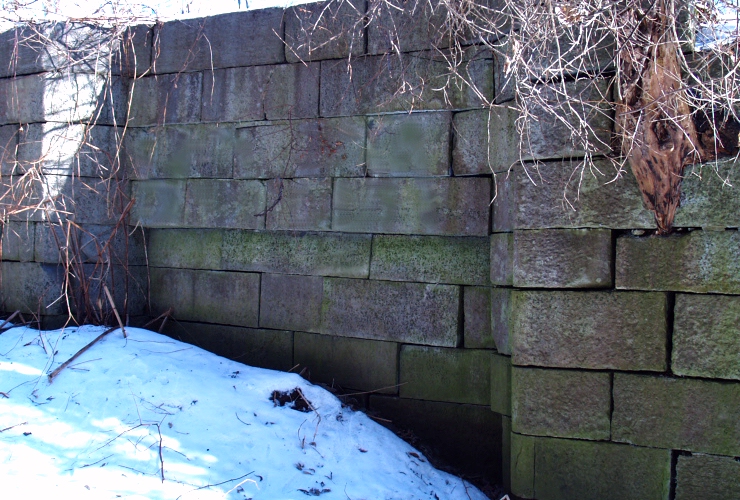 The northeast gate notch is starting to show early signs of destruction caused by the now-dead tree growing thru the stone on the far right of this photo.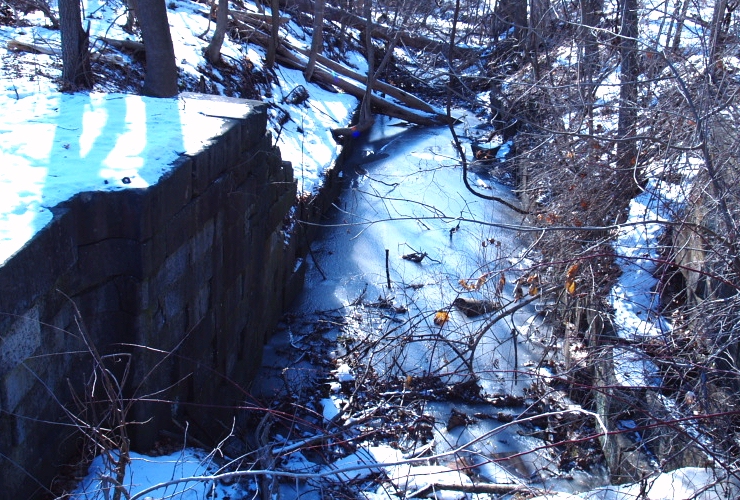 This tangled mess is the head of the drydock, which had one set of normal lock gates at the opening, and it then spread out over this small valley area. Water could be drained to leave boats and barges on the bottom, making them accessable for repairs. At the bottom of the structure there is another set of walls down low for a narrower deeper passage thru the chamber. It may be that the bottom stones were from the original 1823 canal and this structure was built on top of it.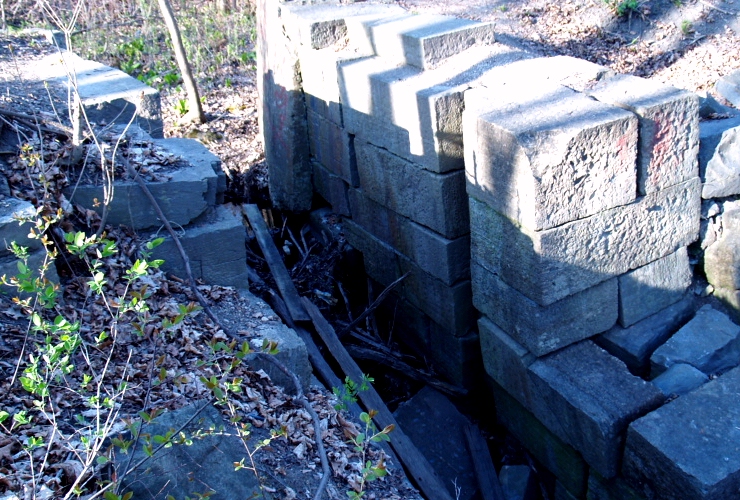 About 50 yards from the gates of the drydock is this wasteweir, another stone structure where boards could be inserted into the grove to retain the water, or removed to drain it. This was the south wall of the Fort Edward Feeder Canal.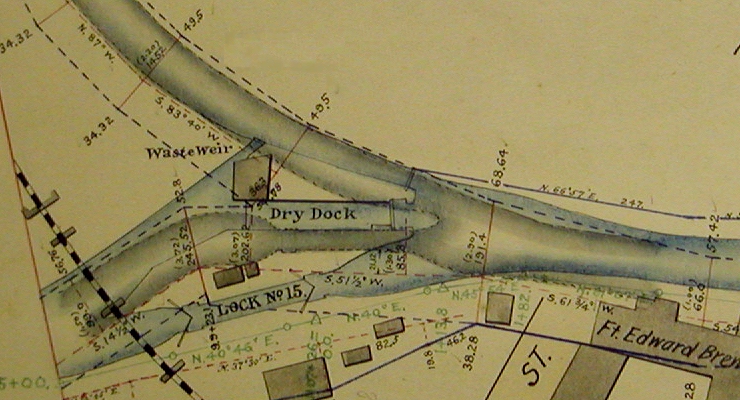 This old map shows Old Champlain Lock 15, the Drydock, the Fort Edward Feeder Canal and the waste weir. Best access to visit the site is to park at the train station, walk north on Wing Street and turn left onto the railroad tracks about one block to the lock.



---
Erie Canal - Champlain Canal - Hudson River - Canal History
Lighthouses - Canal Corp Boats - Tugboats & Trawlers
---