The Travels of Tug 44



Old Champlain Canal Lock 2
Cohoes, NY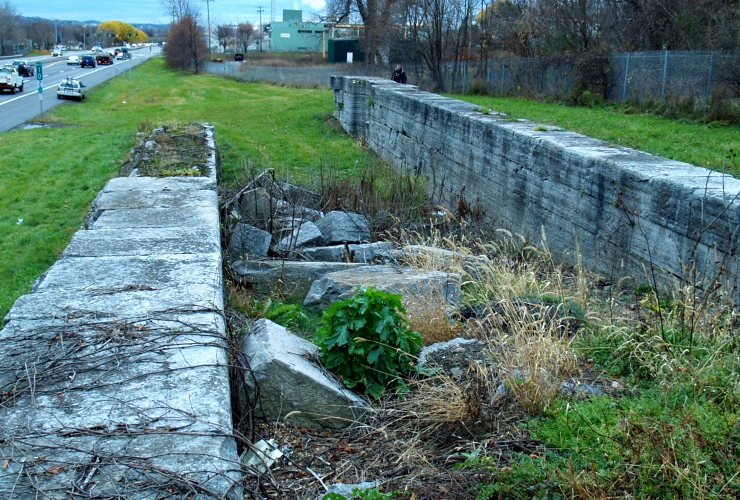 On the west side of route 787 in Cohoes NY, sits the wreckage of Old Champlain Canal Lock 2. It was built as part of the 1862 enlargement of the canal. The location is near the end of the canal where it joined the old Erie Canal. Both canals were later abandoned around 1918 with the opening of the modern canals which were built for self-propelled boats.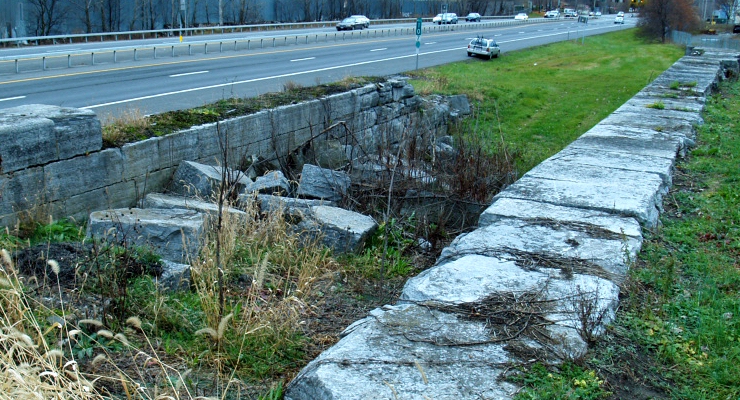 The wall closest to the highway has been partially destroyed, and the rubble piled inside the lock.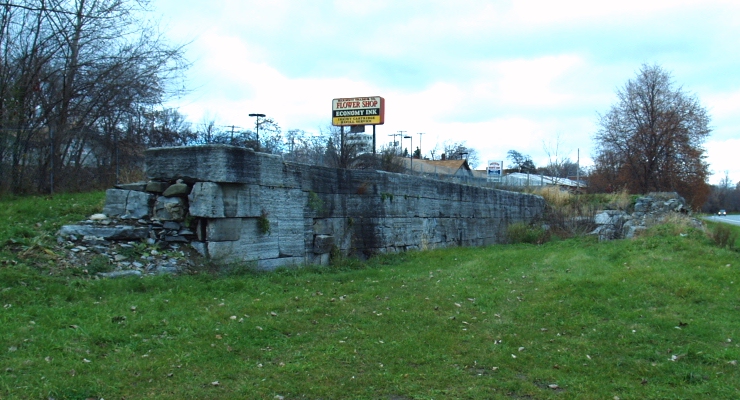 This is the lower entrance to the lock, looking north. We see the one remaining gate recess on the end of the mostly intact west wall. (The sign is not on the lock, it's in a neighboring yard.)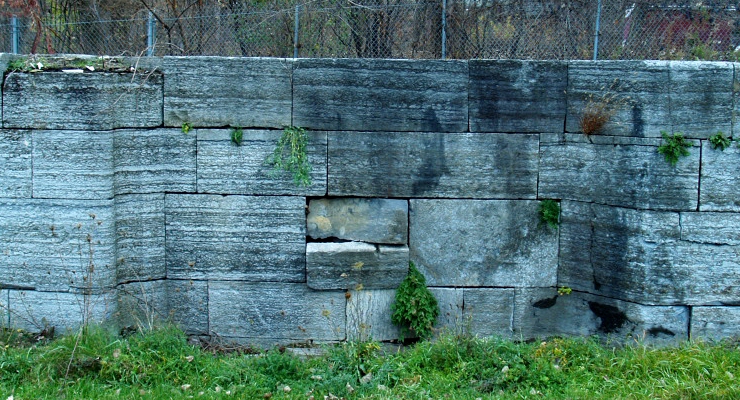 This view of the gate recess shows two stone blocks have been pushed out of place and will eventually drop. Damage like this is usually caused by tree roots pushing the stone blocks out of their way.



---
Erie Canal - Champlain Canal - Hudson River - Canal History
Lighthouses - Canal Corp Boats - Tugboats & Trawlers
---