The Travels of Tug 44



Chittenango Creek Aqueduct
Chittenango, NY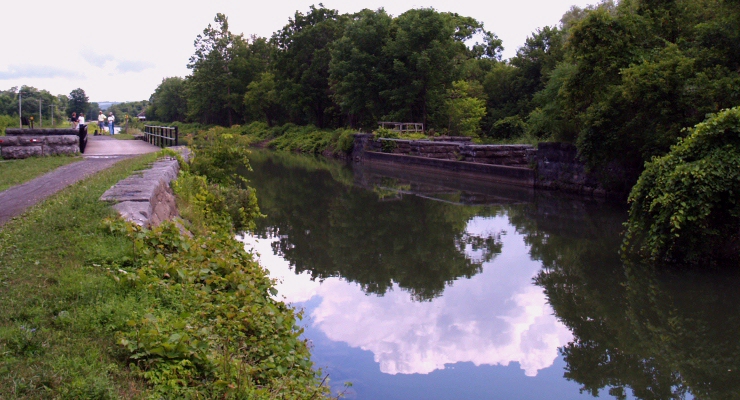 This section of the Enlarged Erie Canal crossed the Aqueduct over Chittenango Creek here. Originally built in 1856, it was abandoned around 1918 when the modern Erie Barge Canal was rerouted onto Oneida Lake and bypassed this area. In recent years, a modern concrete crossing was built, to replace the old oak beams that once supported the canal bed over the creek. The modern enhancements look much like the original construction.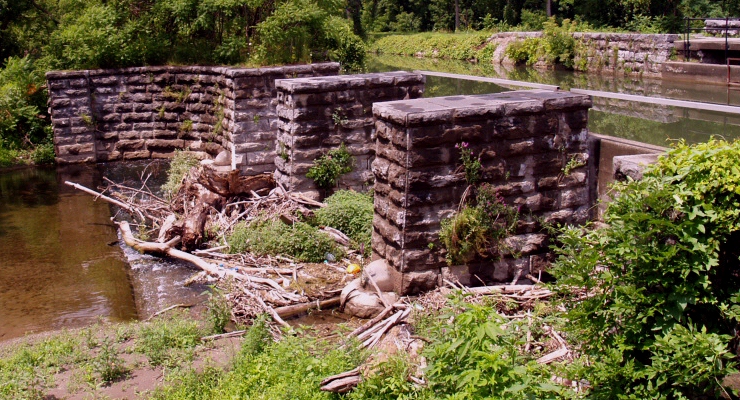 The Aqueduct was built of stones with a rough-cut face. To the left is the creek which passes under the canal, and to the right is the re-watered canal itself. This is the south side, which collects considerable debris in the creek bed.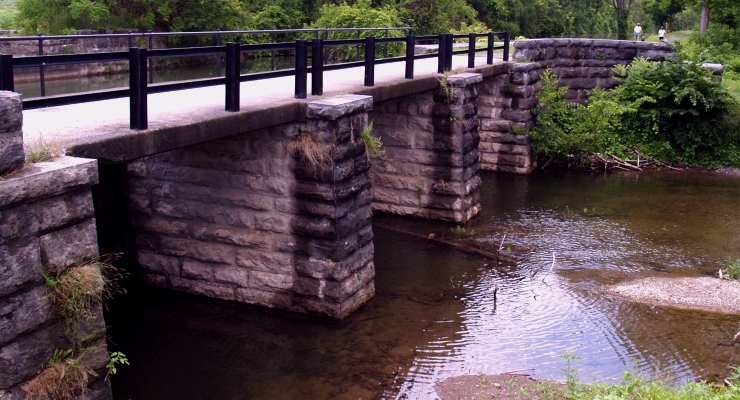 The view of the north side shows the 151 year old stonework, as well as the crystal clear water in the creek.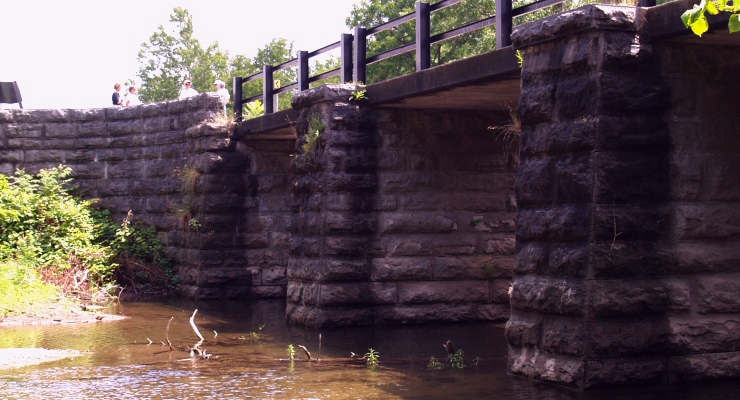 A close-up of the old stonework, taken from creek level on the north side.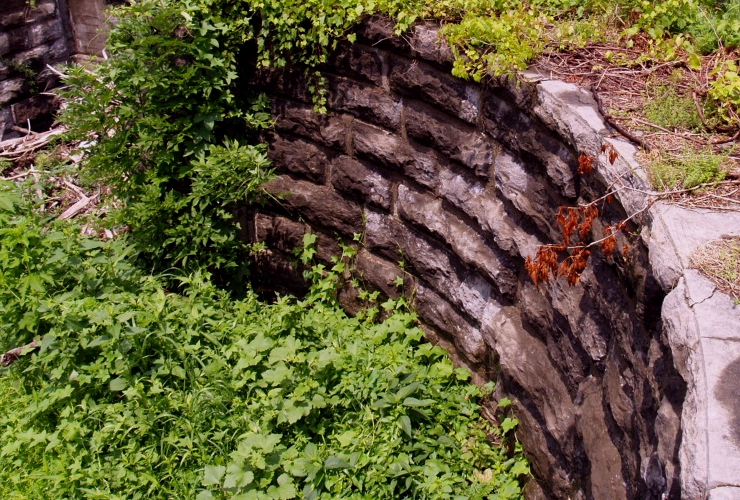 To build these wonderful curves, it was necessary to cut curves into every stone, a very difficult process with the hand tools of the age. The end result is much stronger than a wall with square corners would have been.



---
Erie Canal - Champlain Canal - Hudson River - Canal History
Lighthouses - Canal Corp Boats - Tugboats & Trawlers
---