The Travels of Tug 44



Erie Canal - Clutes Drydock
Vischers Ferry, NY



In 1852, Nicholas Clute built a drydock here at Vischers Ferry on the Enlarged Erie Canal, on the site of a previous drydock dating from 1825. Canal boats were repaired and cunstructed here. The drydock allowed boats to be floated in, then the water was drained, leaving the boats high and dry for repairs.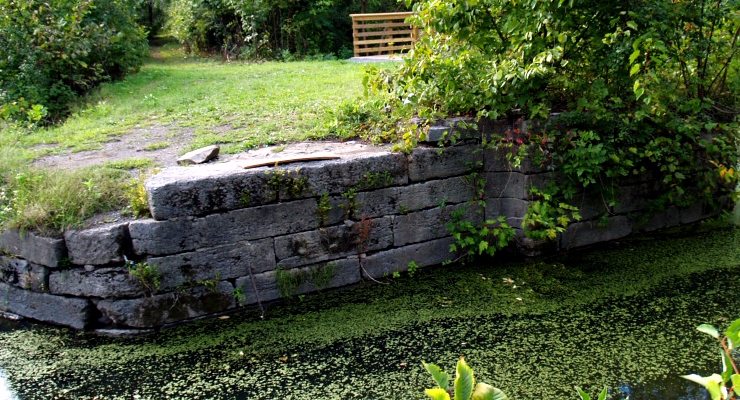 These stone piers at the canal entrance supported a set of lock gates to hold the water back when the drydock was drained.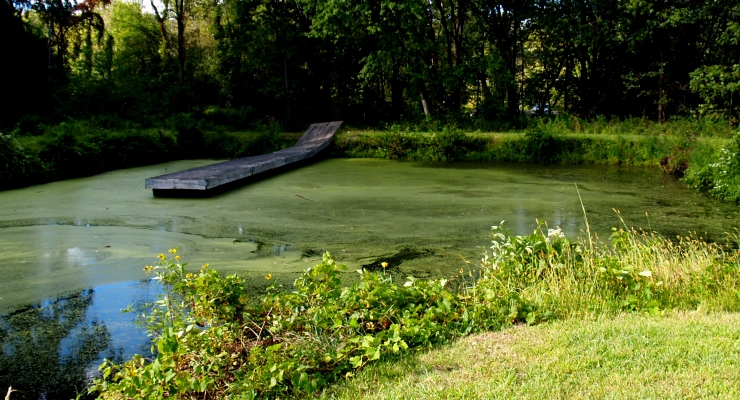 The drydock is now filled with duckweed, and a small dock that is used to launch canoes.



---
Erie Canal - Champlain Canal - Hudson River - Canal History
Lighthouses - Canal Corp Boats - Tugboats & Trawlers
---