The Travels of Tug 44



Erie Canal - Cowaselon Creek Aqueduct
Canastota, NY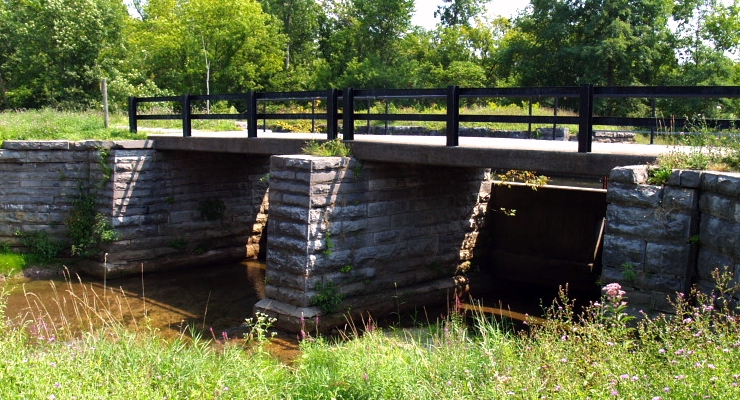 The Cowaselon Creek Aqueduct was built around 1856, using piers instead of the usual arches. The towpath crossed the canal at the top of the piers, much like the modern concrete structure seen here on top of the original stone piers.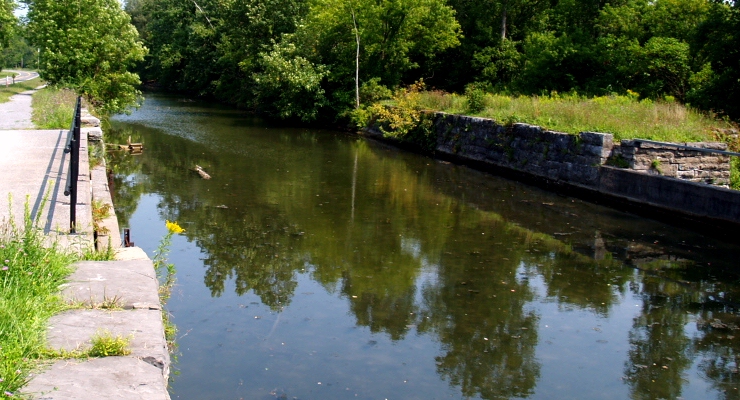 This section of canal still contains flowing water, though the original wooden beams forming the canal floor are now replaced by modern poured concrete.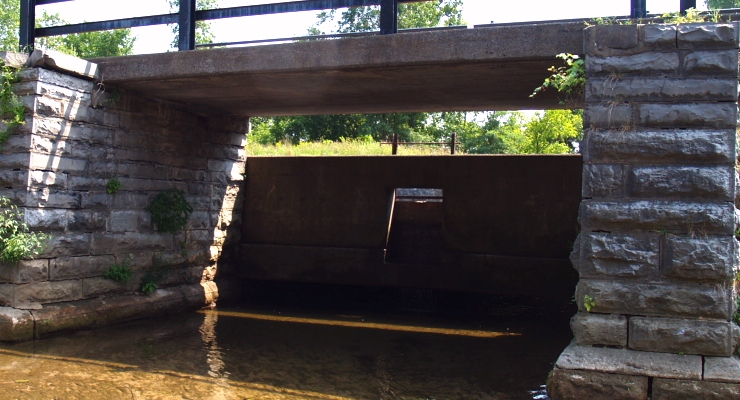 The reconstructed parts of the old aqueduct are still used today for flood control of waters flowing down Cowaselon Creek.



---
Erie Canal - Champlain Canal - Hudson River - Canal History
Lighthouses - Canal Corp Boats - Tugboats & Trawlers
---