The Travels of Tug 44



Old Crescent Aqueduct - Erie Canal
Crescent, NY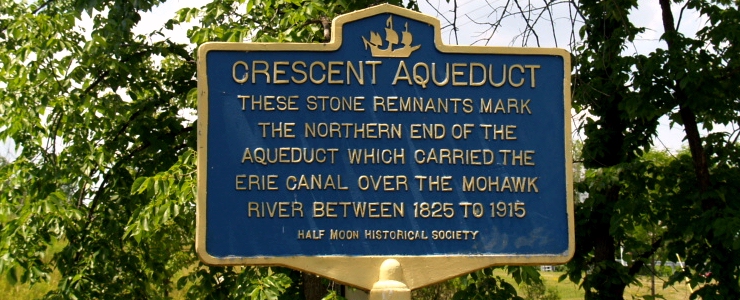 Officially called the Lower Mohawk River Aqueduct, it was more commonly known as the Crescent Aqueduct. Built in 1825, the Aqueduct consisted of 26 stone arches across the Mohawk River. The 1825 date mentioned on the sign refers to a previous structure built of wooden beams as part of the original "Clinton's Ditch" canal. The Crescent Aqueduct was demolished around 1918 when the Erie Barge Canal was completed, and most of the stones are now in the long breakwater below modern Erie Lock E-7.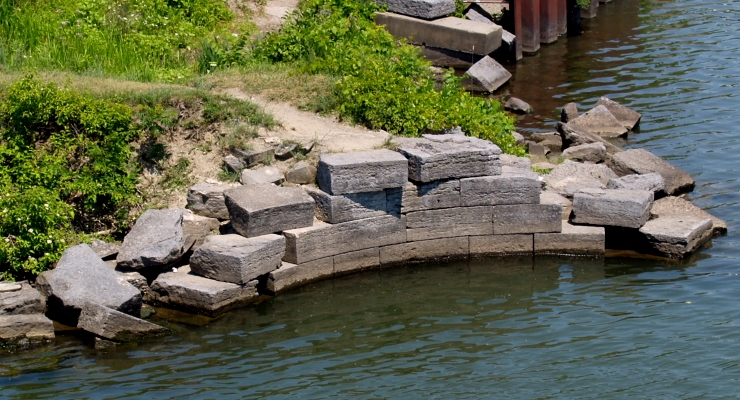 Here are the remains on the north side of the river at Crescent, barely noticeable by boaters tied up at the Crescent pier. Note the beautiful curve in each block of the hand-cut stonework.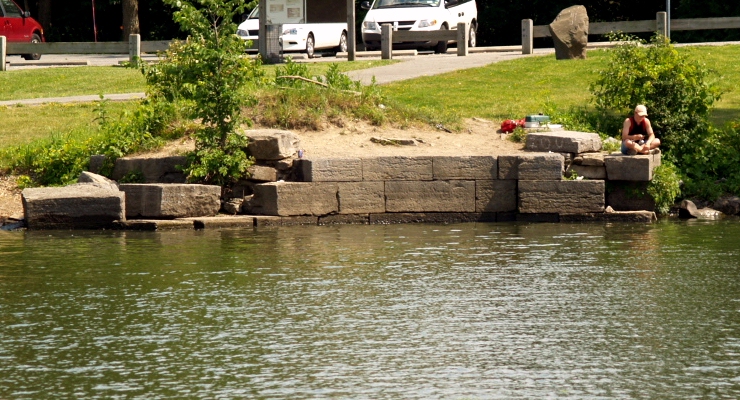 Across the river on the south side are two remaining sections. This is the western fragment. It's location makes it difficult to photograph from the adjacent bridge and the shoals prevent boats from coming close. It's handy to have a long telephoto lens!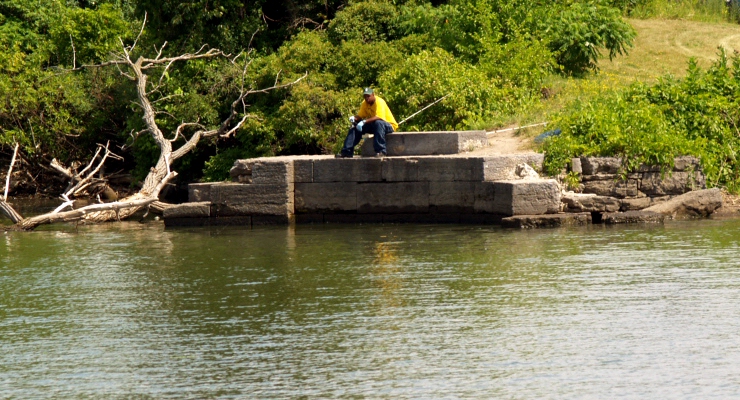 The eastern fragment on the south side also remains. Both south-side remains are continuously manned by local fishermen.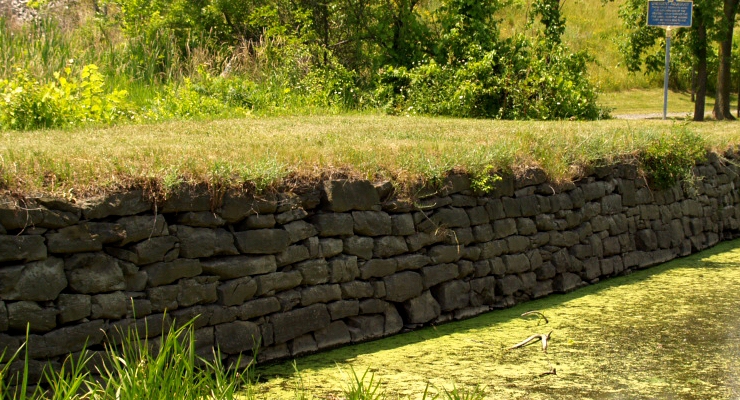 On the north side, also next to the pier is an old canal wall, built some 165 years ago and still standing.



---
Erie Canal - Champlain Canal - Hudson River - Canal History
Lighthouses - Canal Corp Boats - Tugboats & Trawlers
---