The Travels of Tug 44



Erie Canal - Culvert 31
Rotterdam, NY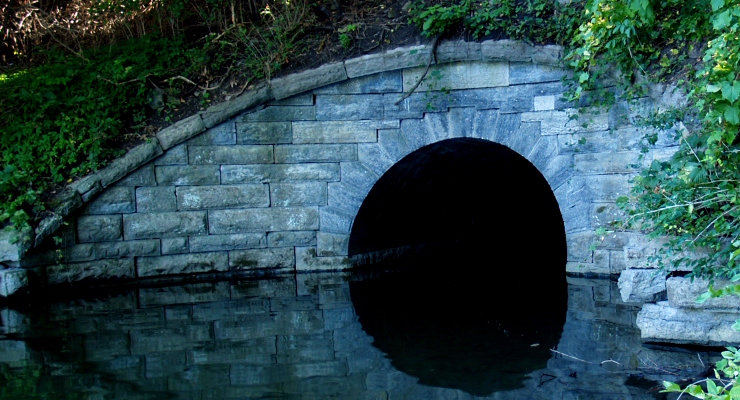 Culvert 31 was built as part of the Enlarged Erie Canal about 1842 to allow a creek to pass under the Enlarged Erie Canal. This is the lower exit located at the creek mouth, facing the modern Erie Barge Canal and Mohawk River.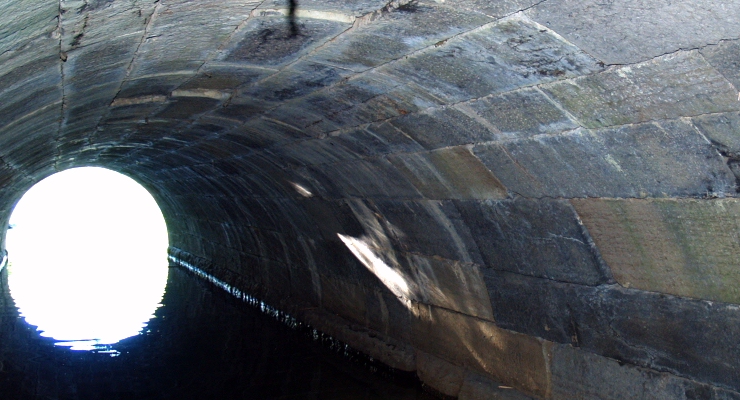 Culvert 31 is in fine shape and still doing its job 165 years later. The arch construction of the culvert holds the stones together by gravity.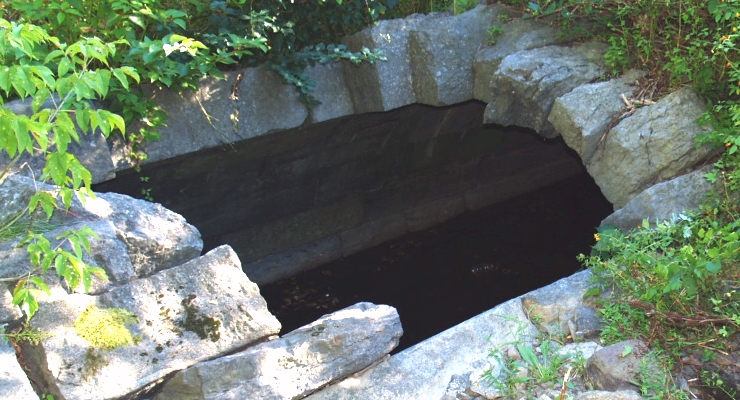 In recent years, this hole was punched through the roof in the middle of the tunnel, allowing water to drain into the culvert from the old canal bed which still exists here. The hole also provides a convenient place for Howard to drop his empties during his frequent beer parties at this location.



---
Erie Canal - Champlain Canal - Hudson River - Canal History
Lighthouses - Canal Corp Boats - Tugboats & Trawlers
---