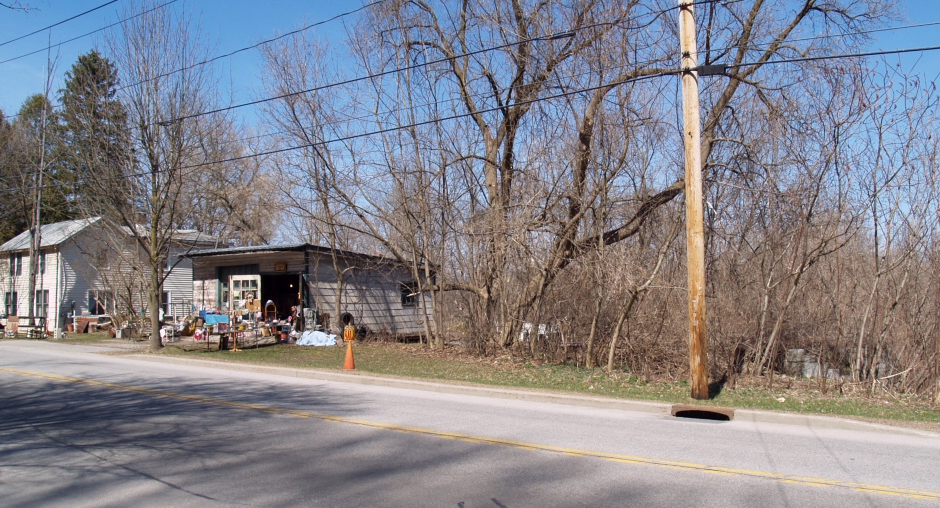 A rustic, small town scene on Route 5S in Fort Plain, NY nearly conceals what lies below. Just visible to the right of the utility pole one sees a few stones of the remains of Old Lock 32, built about 1850 as part of the Enlarged Erie Canal. It's a double chamber lock, and the south chamber was lengthened in the 1888. The lock still exists and runs through the basements of both the garage building and the house to the left and across the front yard of the house.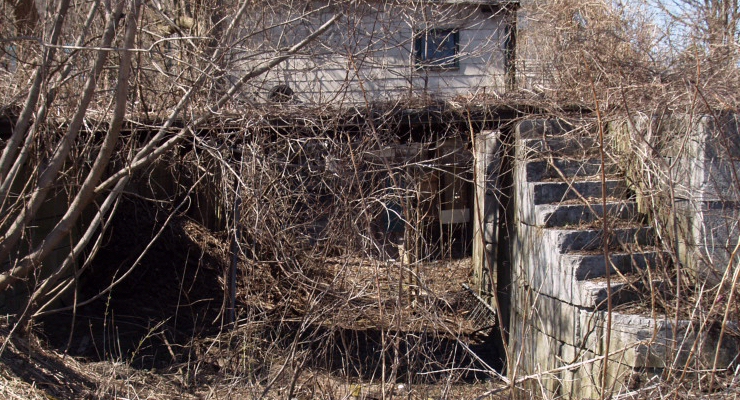 This is the east entrance to the extended south chamber, which runs through the basement of the garage. Seen in April 2007, the brush is still dead from winter. In a few more weeks, nothing will be visible.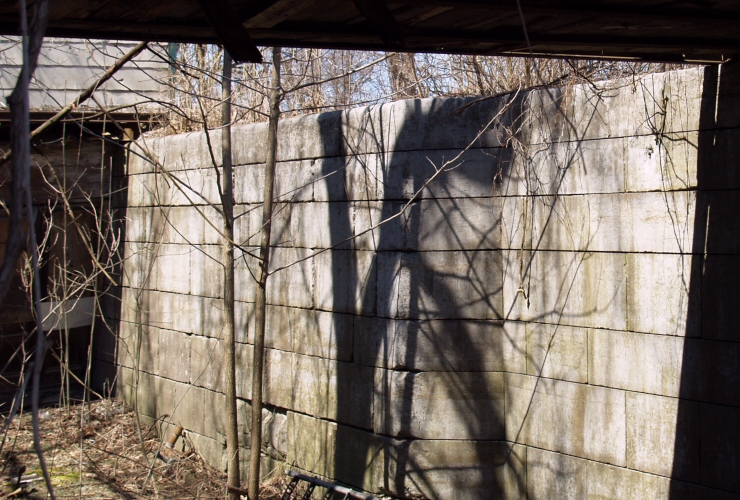 Many years ago, this site was sold to private owners, who roofed over the entire lock and put buildings on top. The house was built in 1937 by Tony Doganieri Over time, the section of roof over the lock, located between the house and the garage has fallen in, exposing more of the old lock to the elements. This view is from the garage's basement, looking into the house's basement, towards the left.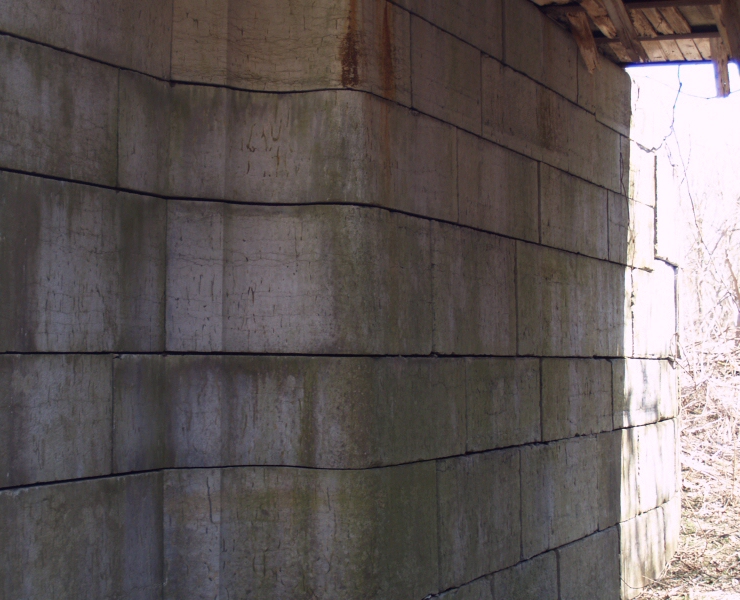 Closeup view of the 160 year old stonework. This is one of the best preserved examples of canal lock construction from that time, due partly to being roofed over so many years.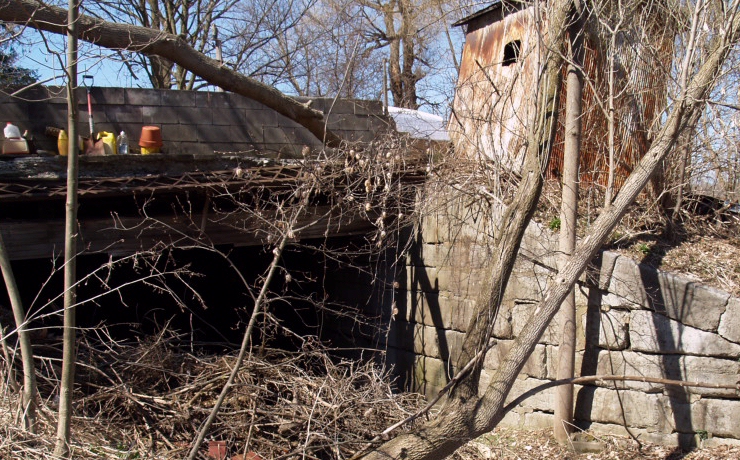 This is the east end view of the northern, shorter chamber, also now covered over and now serving as a parking lot for the homeowner. The little shed to the right completes the scene.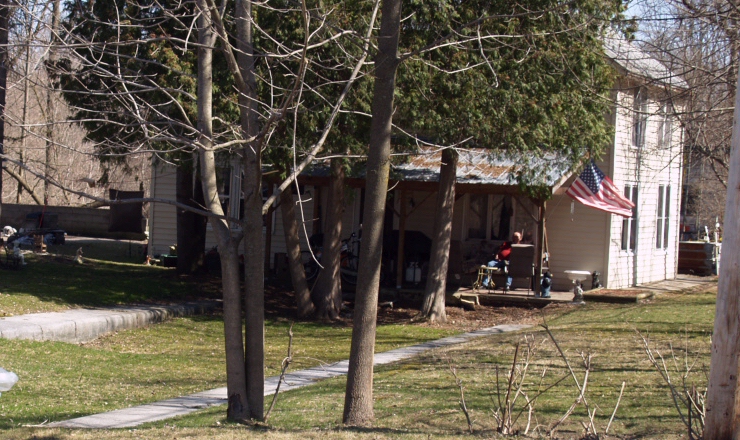 The lock continues across the front yard of the house, looking like a pair of sidewalks running to the carwash next door where it all disappears. Please note this lock is NOT public property, and the owner does not like folks wandering through his yard without permission. I had been introduced to the home owner by a neighbor, and he was most cordial and showed me all around. He's a very nice man.



---


After I had left the location, I discovered that the owner may have an original wooden lock door in the basement of the house! Now I definitely must return for another look.




---