The Travels of Tug 44



Erie Canal - Old Lock 36
Little Falls, NY.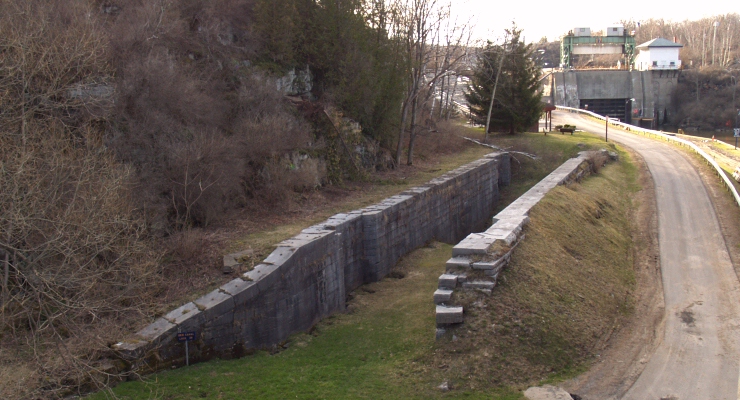 Old Lock 36 in Little Falls was a double chamber lock built in 1850, and enlarged in the 1890's. It was abandoned around 1918 upon completion of the modern canal. Today only one chamber, the southern one, remains, but it's in pretty good shape. Seen in the background is modern Lock E-17.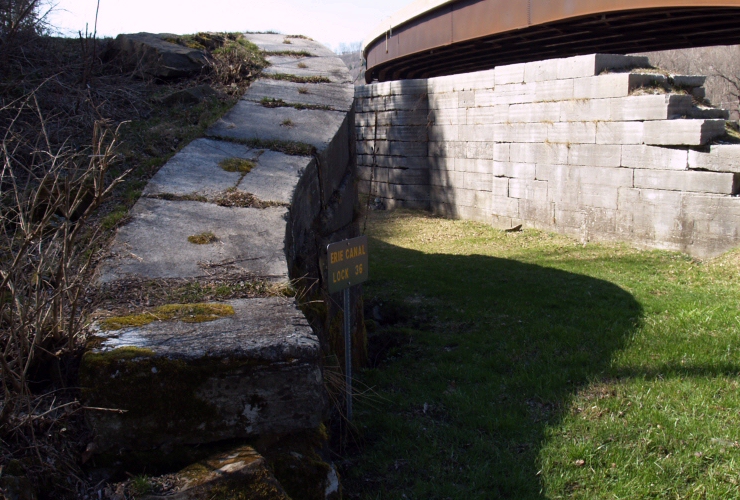 I always like the graceful curve found at the entrance to these locks, that's some nice hand-cut stonework.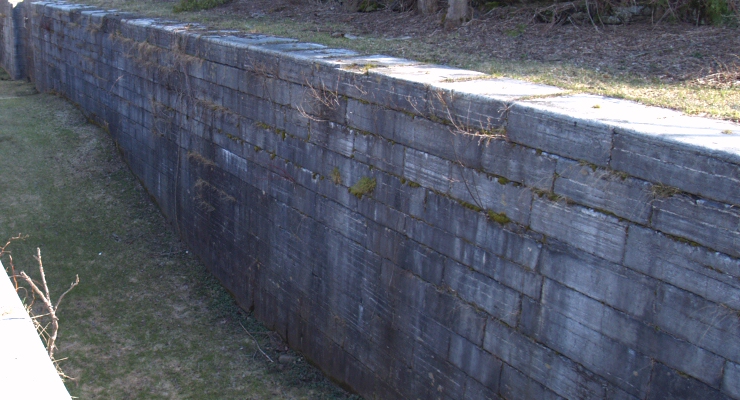 This is the south wall, in very nice condition after 160 years.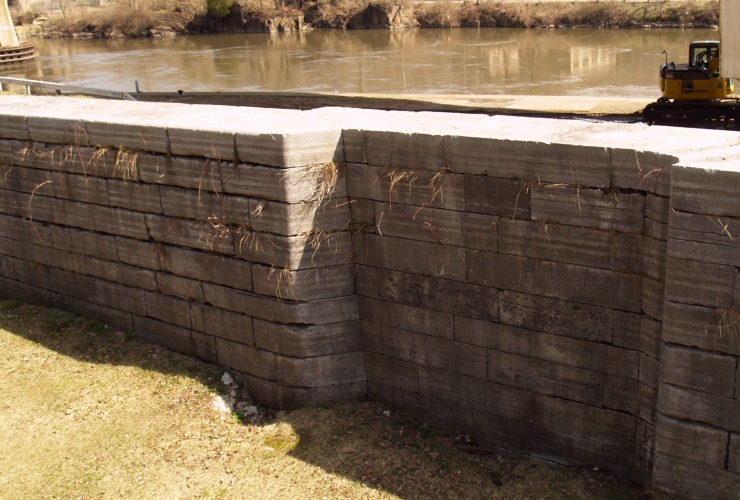 The light falling on the north wall clearly shows off the striped pattern in the stone. Very distinctive. Old Lock 39, just a half mile west, was built of this same stone.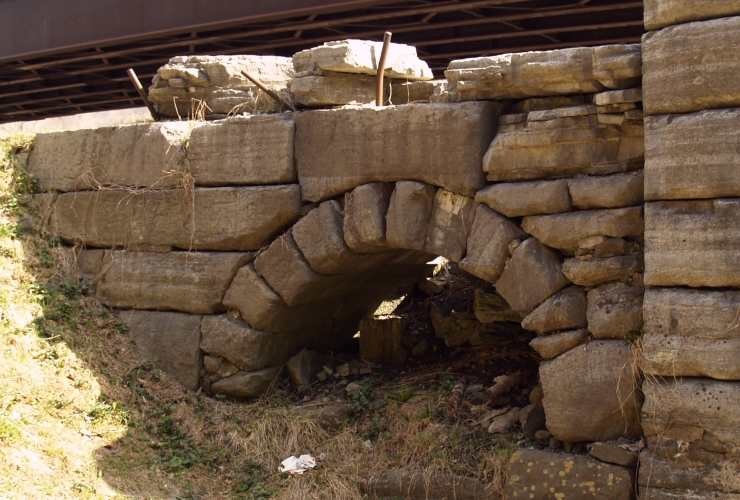 This arch was a water pipe that connected the pools above the two lock chambers. I'm guessing it was a water intake that was fed from both upper lock pools, and led to a spillway between the locks. Can't be sure of that, though.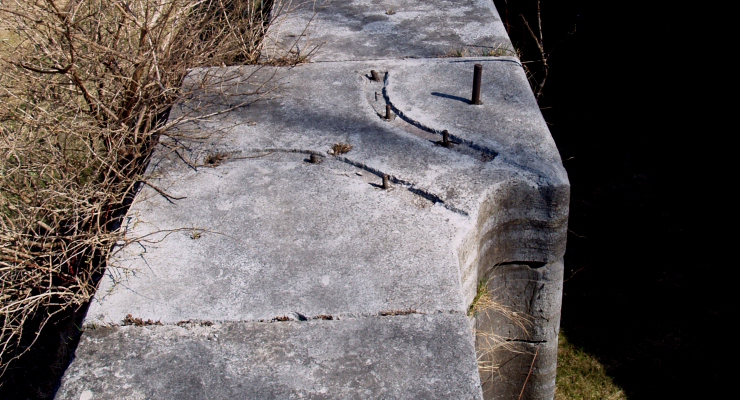 The grooves in the top of the stone is where the hinge pin holder for the door was bolted in. Notice the stripes in the stone on the side, in the curve.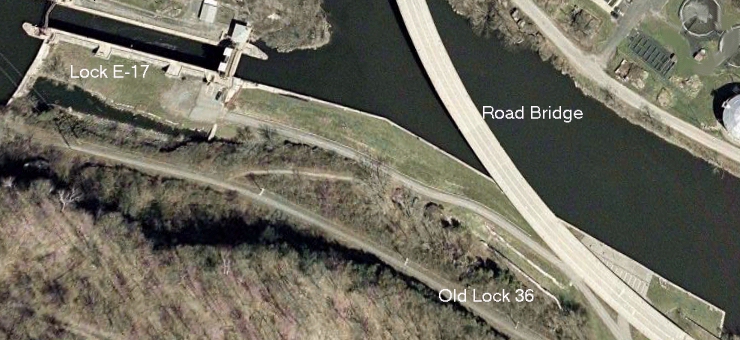 The satellite photo shows Old Lock 36 in the lower right. The north chamber was demolished to make room for the access road for Lock E-17 in the upper left. The modern road bridge across the canal makes for good overhead camera angles.



---
Erie Canal - Champlain Canal - Hudson River - Canal History
Lighthouses - Canal Corp Boats - Tugboats & Trawlers
---