The Travels of Tug 44



Erie Canal - Old Lock 38
Little Falls, NY.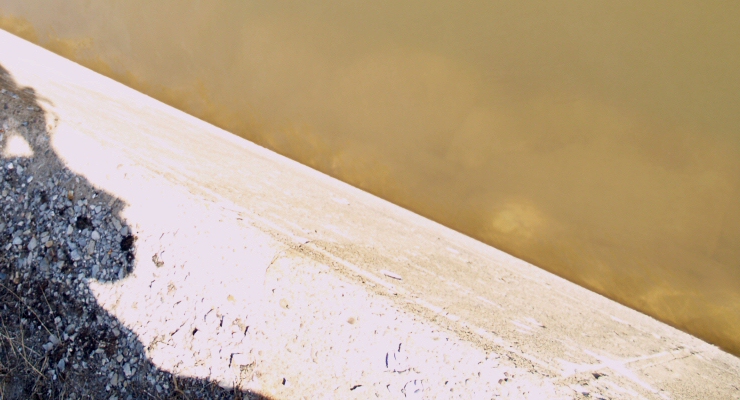 Old Lock 38 was a 10 foot lift, double chambered lock built around 1850 as part of the Enlarged Erie Canal. When it was decomissioned around 1918 for the construction of the modern Barge Canal, all but one wall was removed completely. That remaining north chamber wall is now part of the Barge Canal wall, about 8 or 10 feet below the sidewalk at Benton's Landing, Little Falls. At normal water level, one can see only a few cloudy shapes in the muddy water, submerged under about 2 feet of water. See the light brown spots in the darker brown water.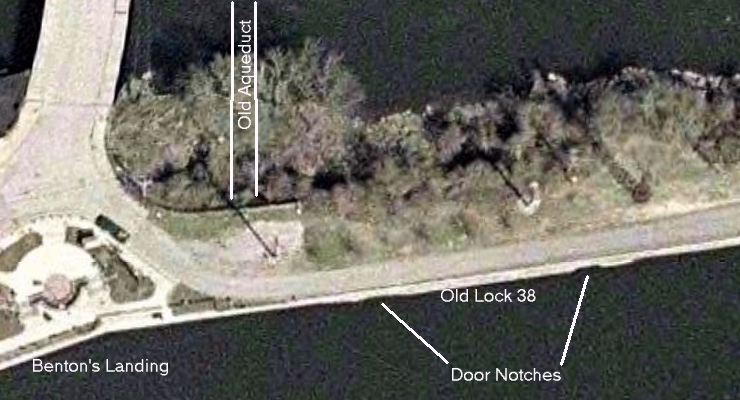 This satellite view was apparently taken at a time of "low tide", perhaps when modern Lock E-17 was under maintenance. The top of the old canal chamber wall is visible and one can see the notches in the stone wall where the doors rested when open. Yep, I need to come back next winter when the canal might be drained, and see if I can get better pictures.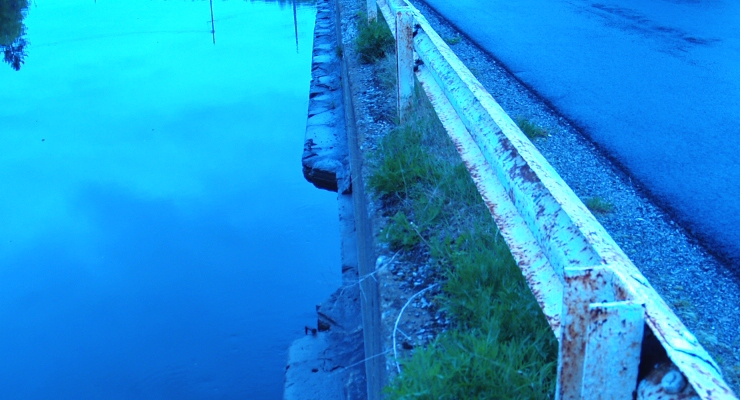 On a later visit in 2011, I happened to catch this site at low water level, just as the sun was going down. Clearly seen is the top of the wall of the old lock, with the gate notch, half buried into the modern canal wall and road.



---
Erie Canal - Champlain Canal - Hudson River - Canal History
Lighthouses - Canal Corp Boats - Tugboats & Trawlers
---