The Travels of Tug 44



Erie Canal - Old Lock 39
Little Falls, NY.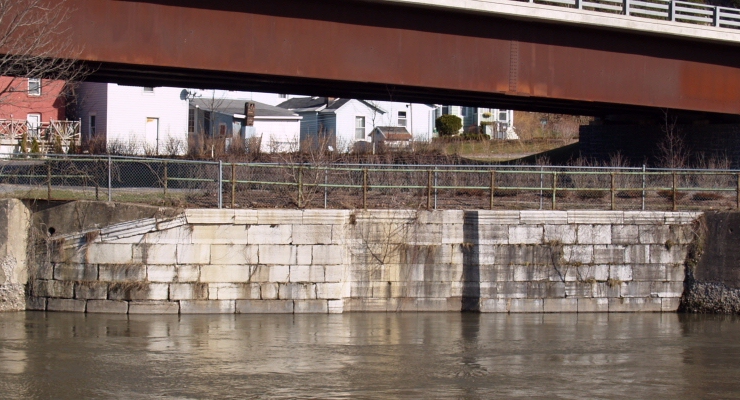 Old Lock 39 in Little Falls, built in 1850, was a double chambered lock which provided a 10 foot lift as part of the Enlarged Erie Canal. It was demolished during construction of the modern Barge Canal around 1918. Today, only one wall remains, as part of the modern wall, alongside a new bridge over the canal. Many of the original stone blocks were used in the construction of the modern canal wall.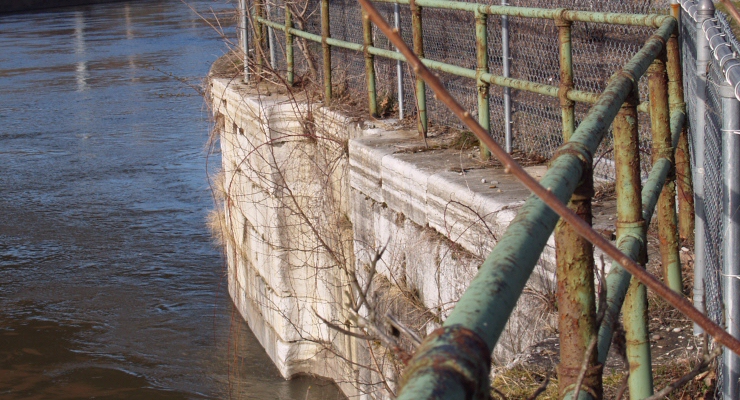 A view along the old lock wall, showing the groove where the door once opened.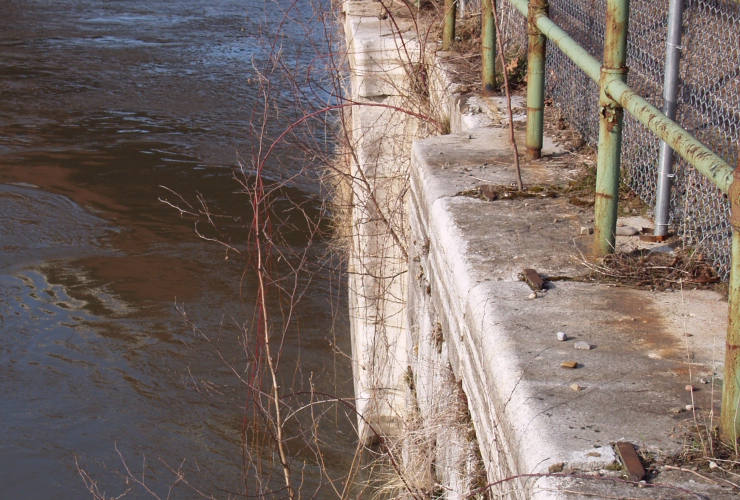 A closeup of the top stones of the wall. Note the wrought iron staples that held the stones in place.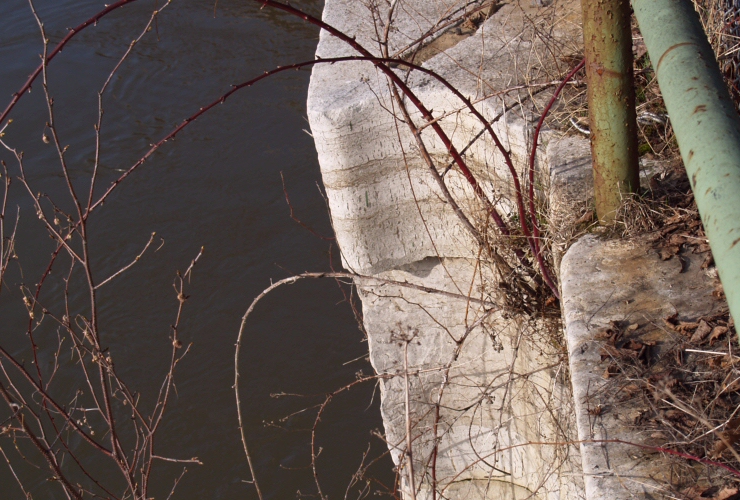 The door's hinge post once rested in this curved groove.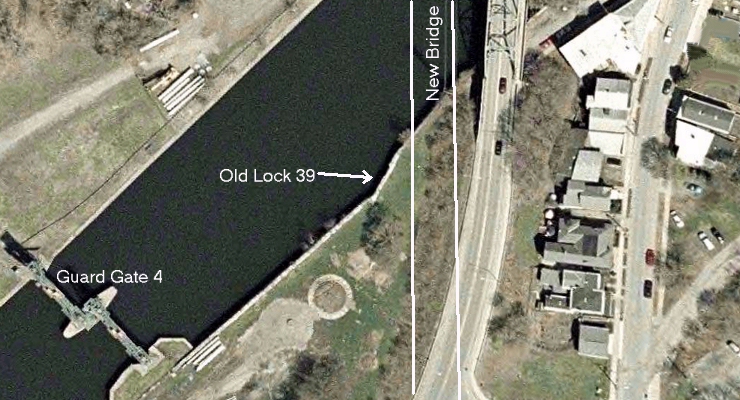 The map shows the location of the surviving wall, now part of the north wall of the modern canal, between Guard Gate 4 and the new road bridge constructed in 2005.



---
Erie Canal - Champlain Canal - Hudson River - Canal History
Lighthouses - Canal Corp Boats - Tugboats & Trawlers
---