The Travels of Tug 44



Erie Canal - Old Lock 53
Clyde, NY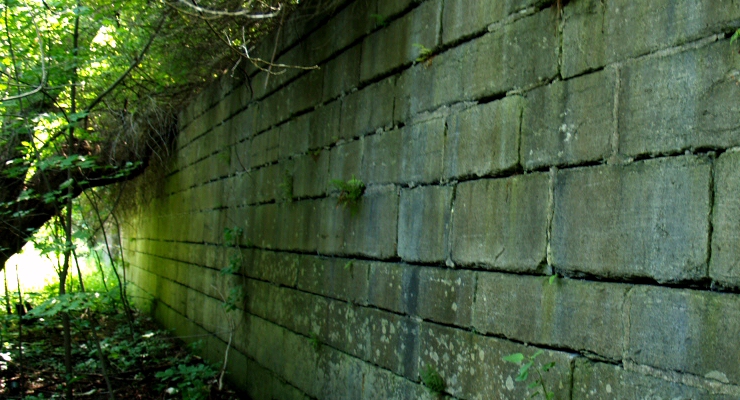 Old Enlarged Erie Canal Lock 53 in Clyde, NY, was built in 1841. A second chamber was added in 1874 and one chamber was lengthened in 1888. I found it in August 2007, completely covered in brush and nearly roofed over with trees and more brush. It's been used as a dumping ground by local gardeners for branches and is very difficult to enter and photograph. Once inside, the old lock looks to be in good shape, under its canopy of vegetation.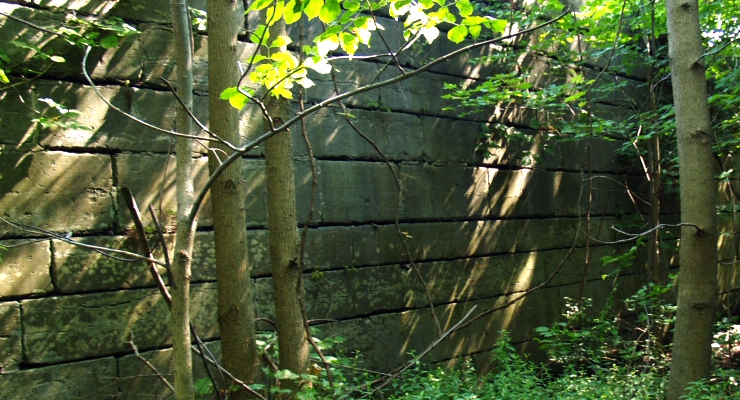 Another peek through the trees growing in the chambers.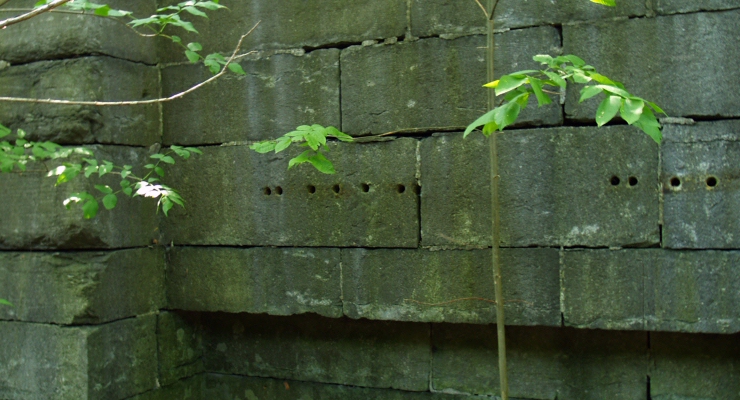 Here's a mystery: This is one of the recesses in the wall where a door once was, and where one would expect to find a half rounded corner to provide a door seal. Yet the door notch ends in a square corner. It's been suggested that this lock had a "tumble door" which worked like a tail gate on a pickup truck, but the door would have been too tall to fit. It's one of those unsolved mysteries.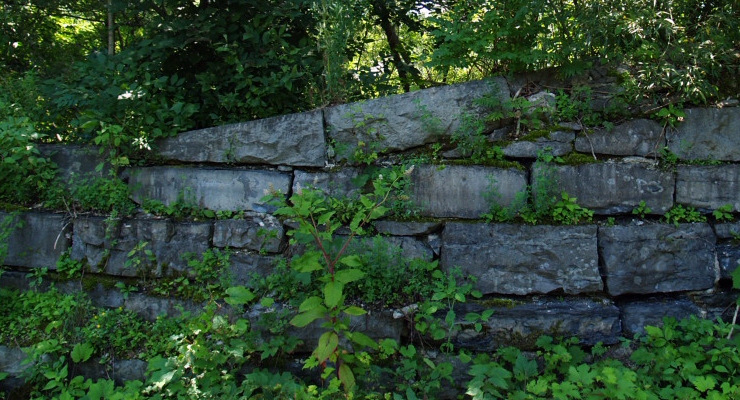 Seen here is the lower end of the lock, but this is the outside view which is normally buried. The stones were not smooth cut on the outside.



---
Erie Canal - Champlain Canal - Hudson River - Canal History
Lighthouses - Canal Corp Boats - Tugboats & Trawlers
---