The Travels of Tug 44



Erie Canal - Old Lock 56
Lyons, NY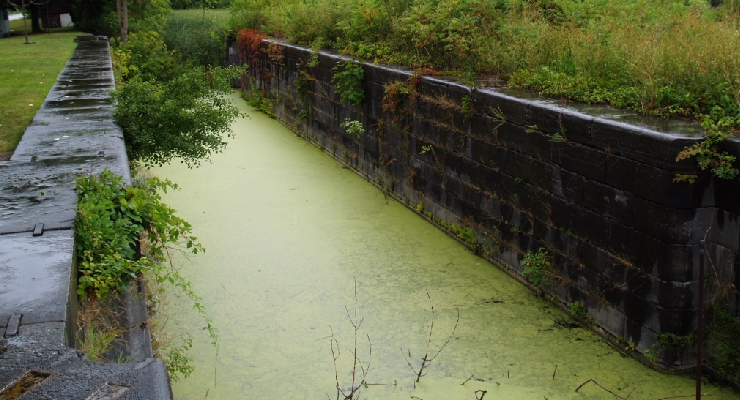 Seen on this rainy day in 2007, Old Erie Lock 56 was also known as the Poorhouse Lock, named after a nearby poorhouse. It was a 10 foot lift, built in 1849.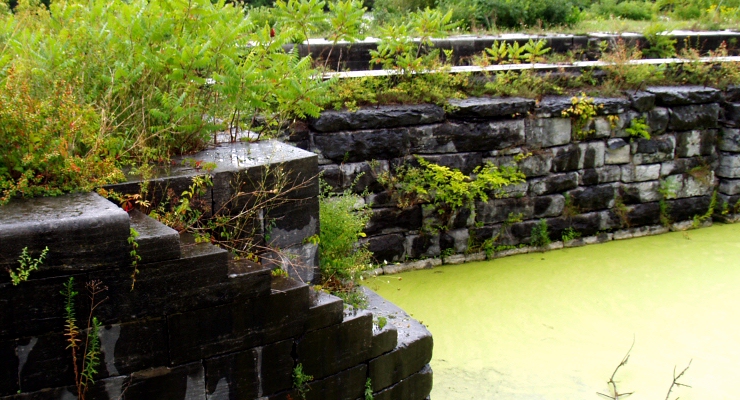 The north chamber of the lock was lengthened in 1888. Seen here is the lower end of the island between the chambers. In the background is the extended section of the north chamber.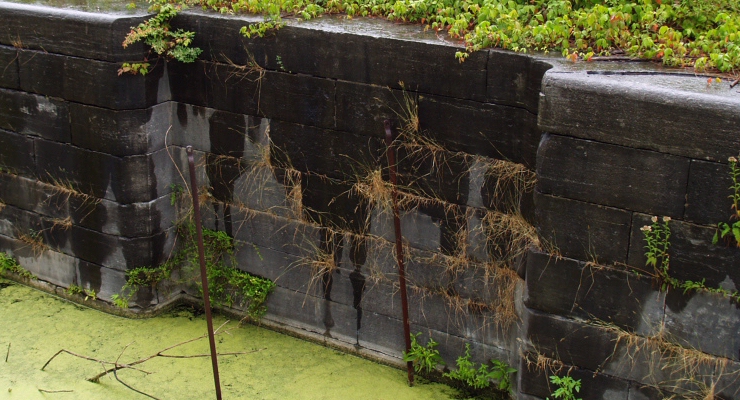 Note the two iron rods sticking out of the water in front of a gate recess. This indicates there is a complete set of doors down there in the muck. The iron rods were used to open the flap valves on the doors.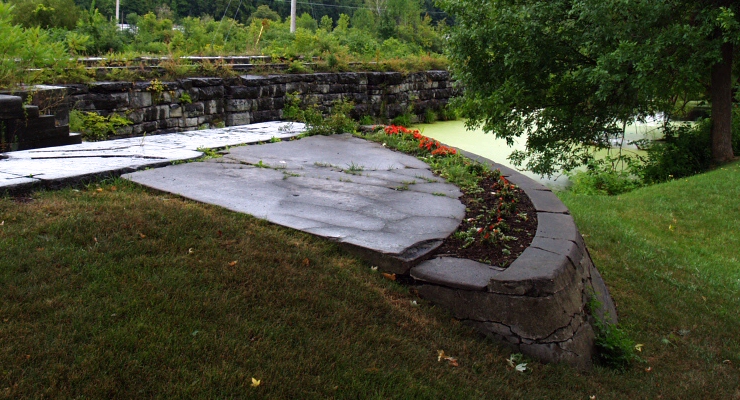 The curved walk once held a set of footholds used by the lock keepers as they pushed the heavy beams that opened the gates for boats to enter and exit the lock. Now the walk is planted with flowers by Allyn Hess Perry, the nice lady that lives in the original lock keeper's house in front of the lock.



Not bad for a lock keeper's shack eh? Be sure to get permission before walking around the lock.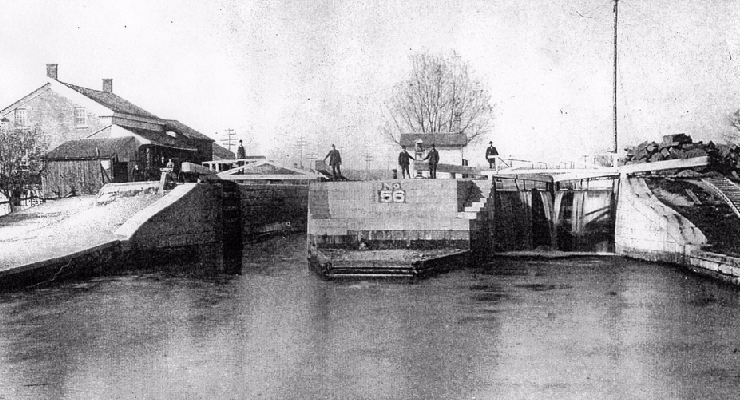 This old photo shows the lock's appearance, at some time between 1849 and 1888. Note the wooden pier extended the foot of the island. Also, the lock keeper's house appears in the photo in the far left.



---
Erie Canal - Champlain Canal - Hudson River - Canal History
Lighthouses - Canal Corp Boats - Tugboats & Trawlers
---