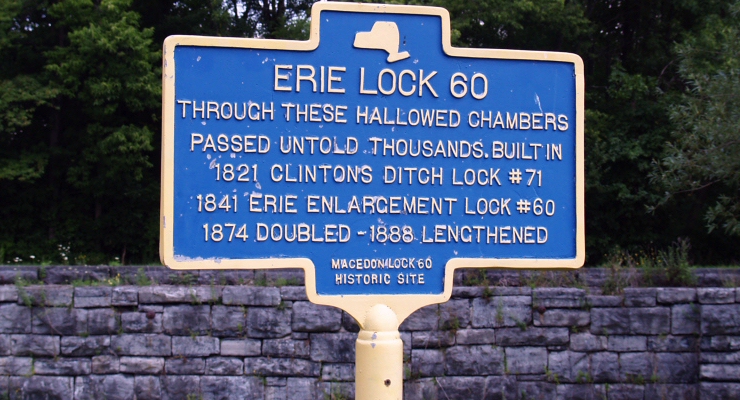 Enlarged Erie Lock 60 can be accessed by boaters from a small floating dock near buoy R-786, about a mile east of modern lock E-30. The historic marker and some of the lock is visible from the canal.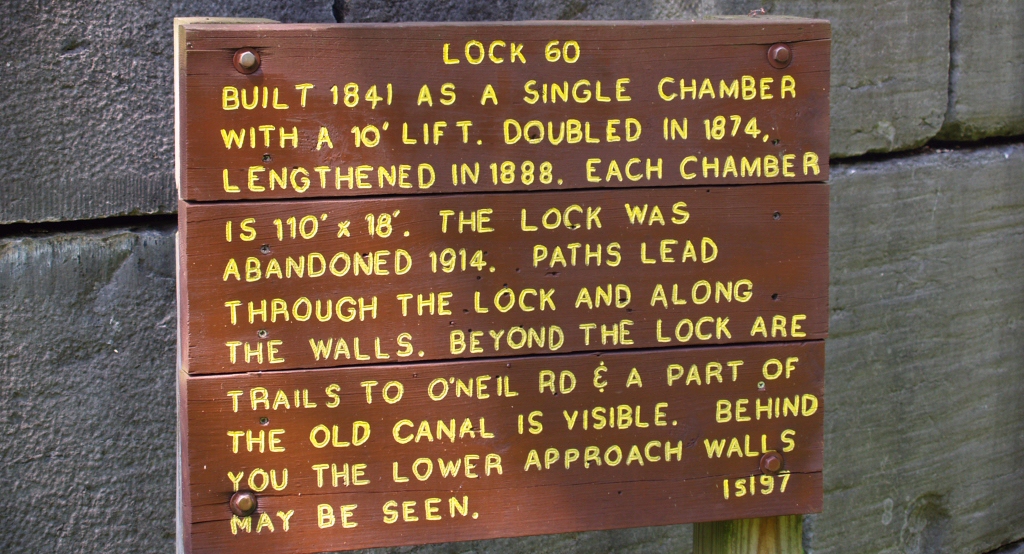 All the data is conveniently displayed on this on-site sign. The lock was originally built as a single chamber lock in 1842, and a second chamber alongside was added in 1874. The north chamber was lengthened for extra capacity in 1888.



Looking east along the top of the lock, showing both chambers. Tug 44 is visible behind the big electric pole, she is tied up at a small dock in the modern canal alongside the old lock.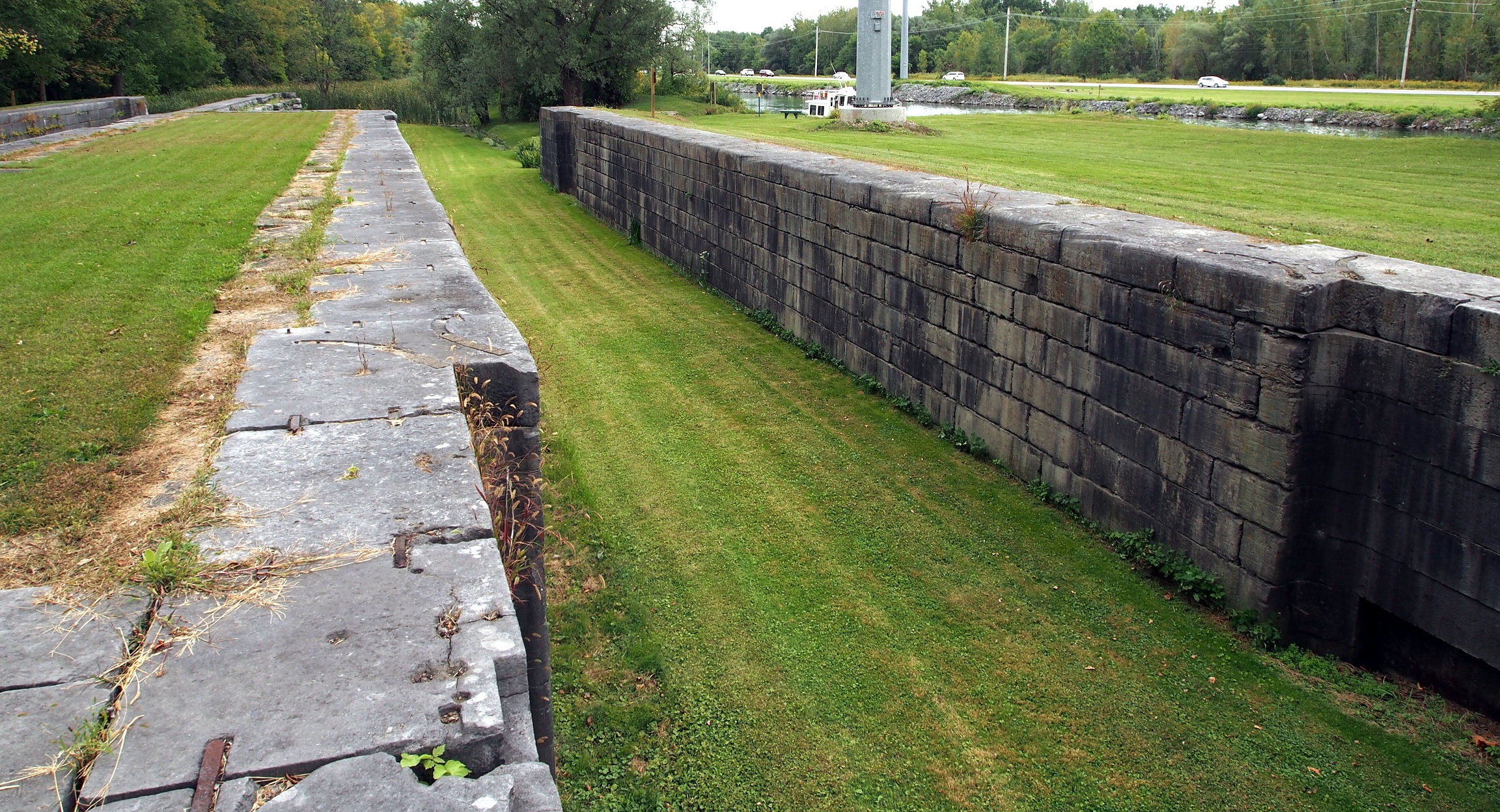 Looking east along the south chamber, with the lengthened north chamber in the upper left corner.



Looking east along the top of the lengthened north chamber. That's our friend Kathryn Tingley walking the wall.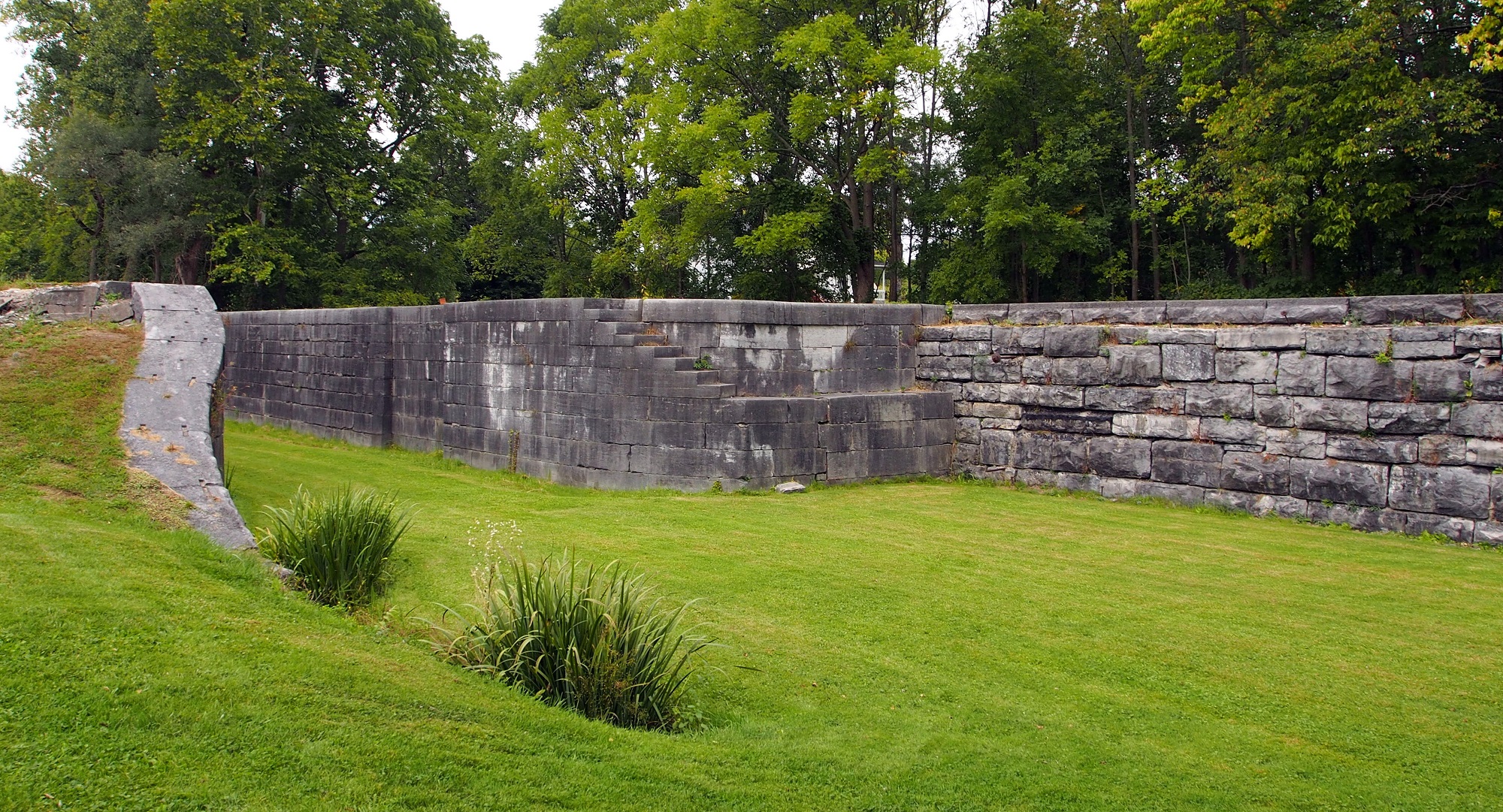 The lower (east) entrance to the south chamber. To the far right, one sees the 1888 extension of the north chamber. The rough outside stone on the extension wall was once covered with wooden beams and a dock.



These stone treads were placed to give the lock operator a foothold as he opened the massive wooden gates by putting his back into it.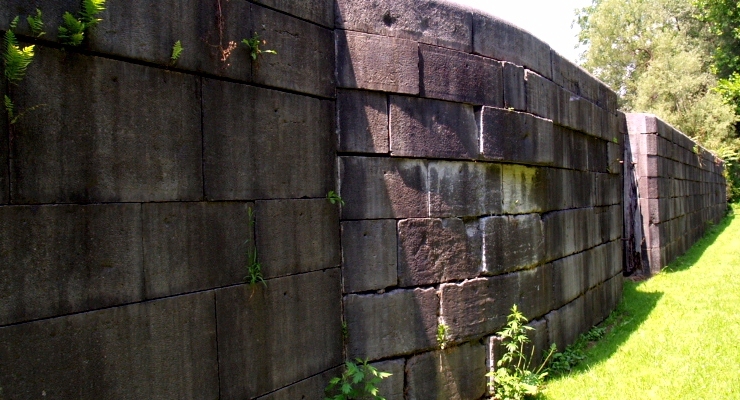 Inside the north chamber looking west, one sees how the entension was added.



In the extended north chamber, the original lower gates were no longer needed, replaced by the lower doors on the extension.. The long bolts once held timbers to fill in the gap where the gate once was. A bit of the timber remains.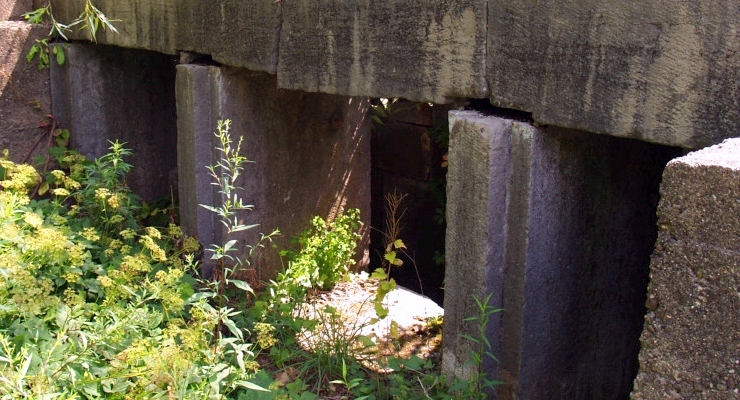 A short climb through the brambles rewards one with a view of the spillway intakes, which ran thru the middle of the lock.



---