The Travels of Tug 44



Erie Canal - Old Lock 61
Macedon, NY


Without this sign, you couldn't find it. Old Lock 61 of the Enlarged Erie Canal, built in 1842 is a few feet behind this sign, hidden by trees and brush, and straddled by a building and water gates. There's that little red bicycle again.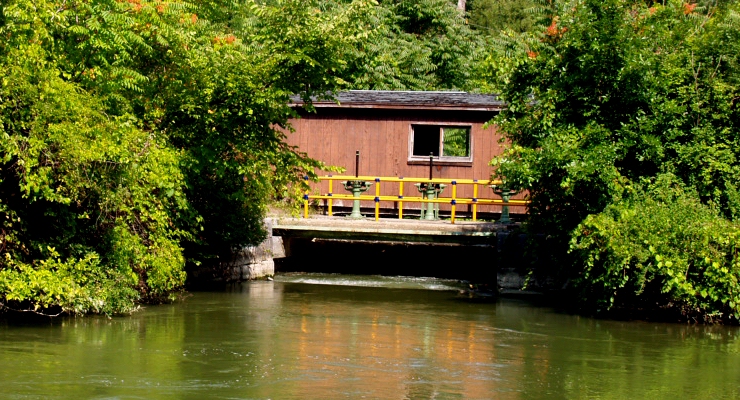 This building straddles the upper end of the old lock and then runs the length of the chamber on the south side. I believe the building sits on the island of the lock and the south chamber is buried under a parking lot of a chemical factory. There are tall link fences with barbed wire all around so do not attempt entrance. Under the front of the building is a dam across the entrance to the lock with sluice gates controlled by the wheels on the foot bridge. The gate blocks all view of the lock from this direction...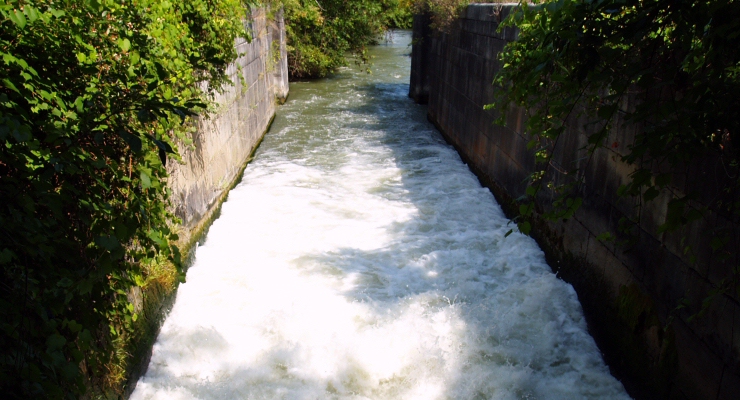 ... but if you climb the footbridge and hang upside down like a bat, under the building, you are treated to this view of the tremendous amount of water flowing through the old lock over the roaring rapids. Rather impressive display!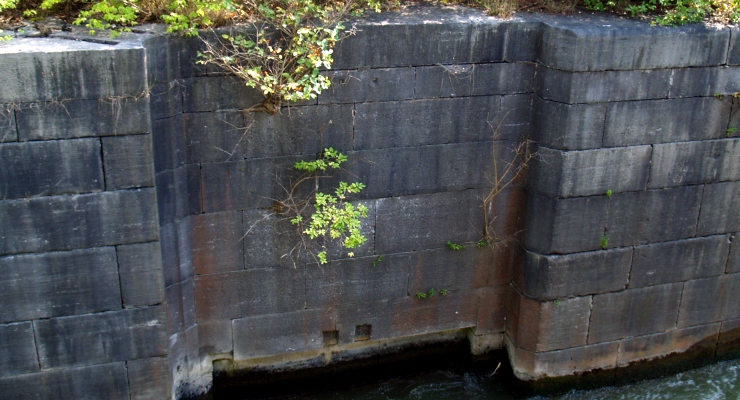 There are minor differences on every lock in the system, no two are exactly alike. Seen here is the gate recess on the lower end. We have the flap valve recess right at the waterline, which has the 2 small square holes directly above it. I wonder what those were for?



Most locks have the beautiful outward curve at the end of the lock. The stonework on this one is especially well preserved.



---
Erie Canal - Champlain Canal - Hudson River - Canal History
Lighthouses - Canal Corp Boats - Tugboats & Trawlers
---