The Travels of Tug 44



Erie Canal - Old Lock 62
Pittsford, NY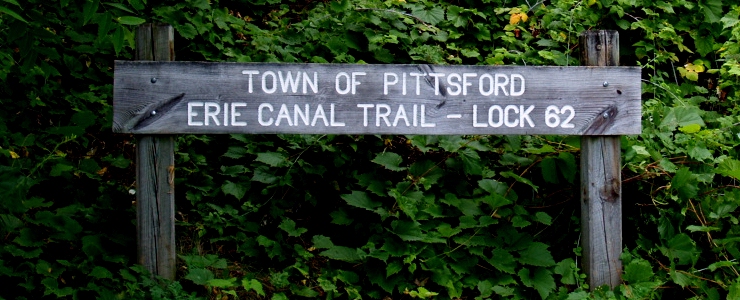 This sign at the edge of the woods is all that can be seen of Old Erie Canal Lock 62 in Pittsford. It is a double chamber lock with a 9 foot lift.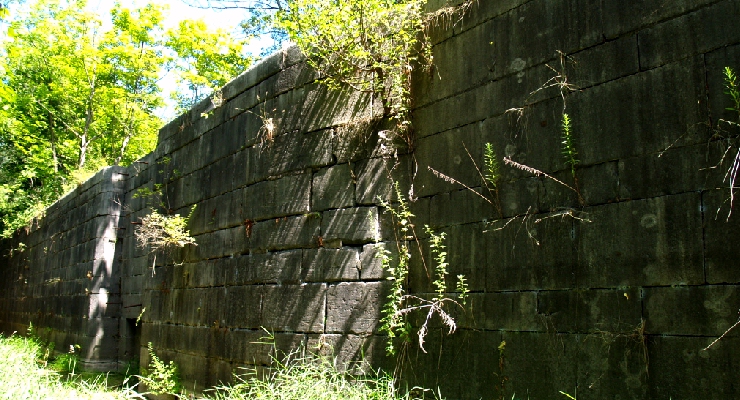 After finding a way through the brush, we see the old lock. The first chamber was built in 1856 and the other completed later in 1873. One chamber was lengthened in 1887. We see here a bit of the original curve at the end of the lock has been extended.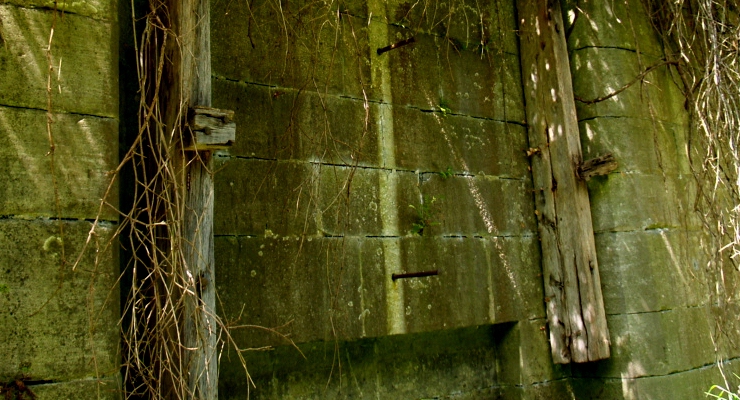 Extending the lock meant that the original gates were moved to the new end, and the original gate recess (seen here) was no longer needed. Large bolts were drilled into the stone blocks to hold timbers to fill the recess, making the wall flush. The bolts and some of the timber are still in place at least 90 years after the lock was abandoned to the elements.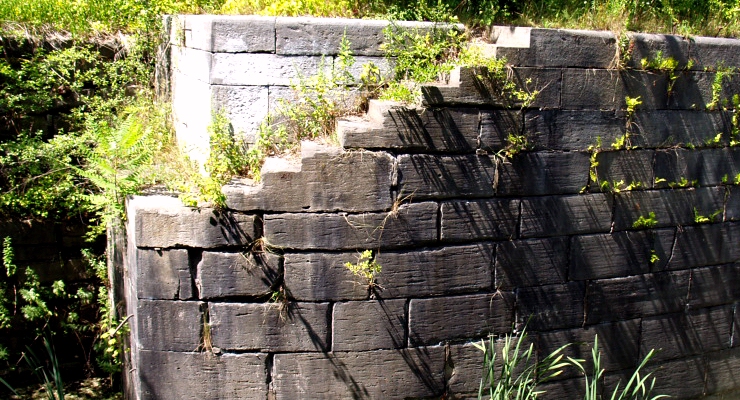 The steps on the lower end of the lock are also still in good shape.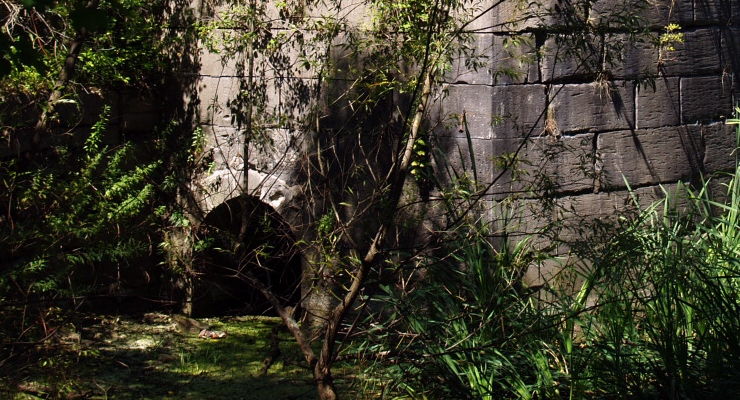 Peeking through the brush, we see the lower opening of the spillway tunnel which runs through the length of the lock. That spillway was used to get rid of excess water and control the level above the lock.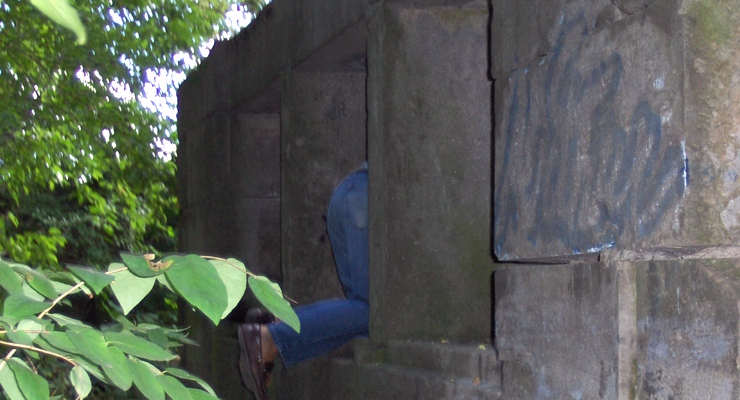 That's me investigating the spillway entrance at the top of the lock. Inside the opening is a tunnel straight down 15 feet or more. Nothing else is visible down there.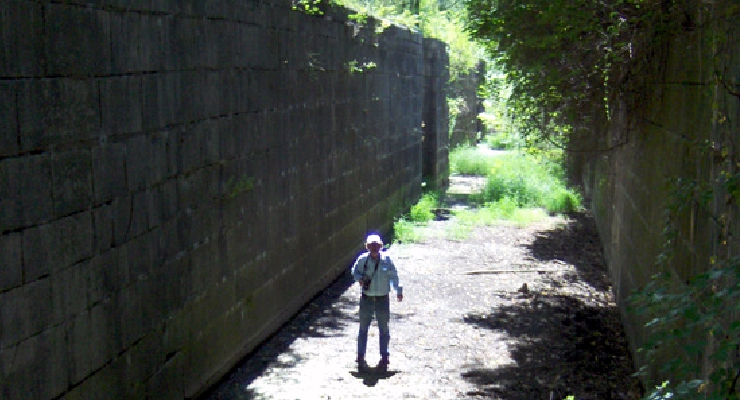 This photo taken by Frank Sadowski (www.eriecanal.org) shows how high the walls are. I can almost hear Frank's snickering as I slowly sink into the mud. After I got out he mumbled something about how he should have mentioned the unstable ground down there. No matter, I got the last laugh after I climbed into his car, covered with mud. HAH!



---
Erie Canal - Champlain Canal - Hudson River - Canal History
Lighthouses - Canal Corp Boats - Tugboats & Trawlers
---