The Travels of Tug 44



Erie Canal - Old Lock 65
Rochester, NY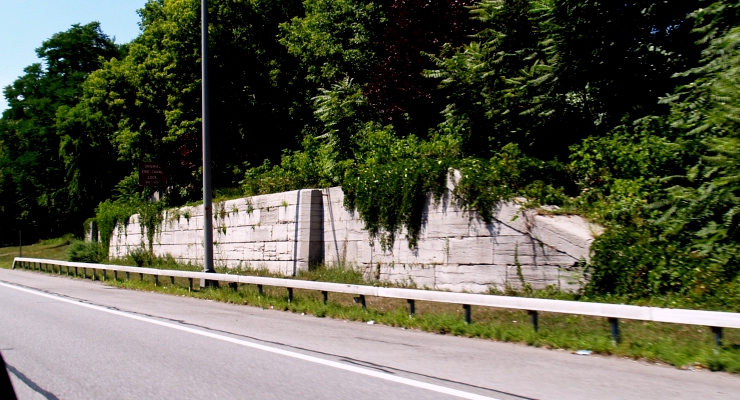 Old Enlarged Erie Canal Lock 65, also known as the Reservoir Lock, was built in in the mid 1850's. A second chamber was completed in 1874. One chamber of the 9 foot lift lock was lengthened in 1890. Today all that remains is one chamber wall on the side of Route 490 in Rochester. This photo was taken by me from the window of a speeding car driven by Frank Sadowski (www.eriecanal.org) in heavy traffic. I think we should rename the lock as the Drive-by Lock.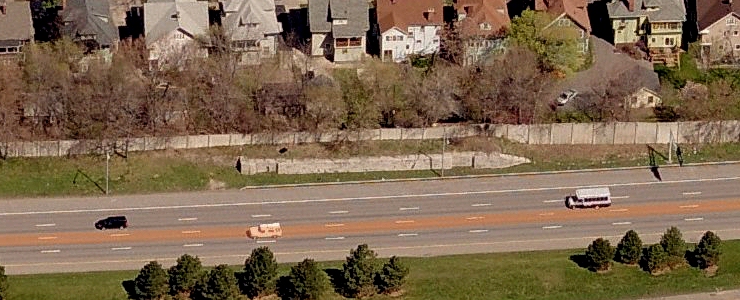 This aerial photo shows the remains of the lock, and the neighborhood behind it.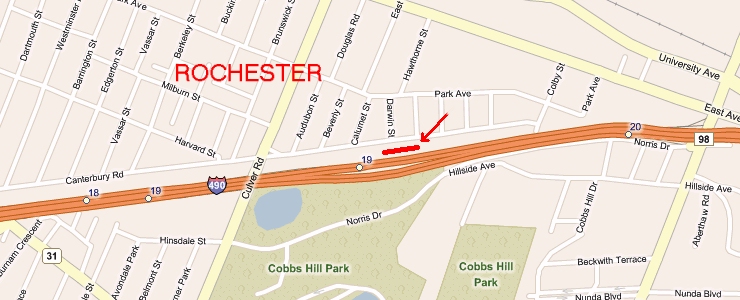 The short red line shows the location, in case you also want to go speeding past it!



---
Erie Canal - Champlain Canal - Hudson River - Canal History
Lighthouses - Canal Corp Boats - Tugboats & Trawlers
---