The Travels of Tug 44



Erie Canal - Old Lock 8
Cohoes, NY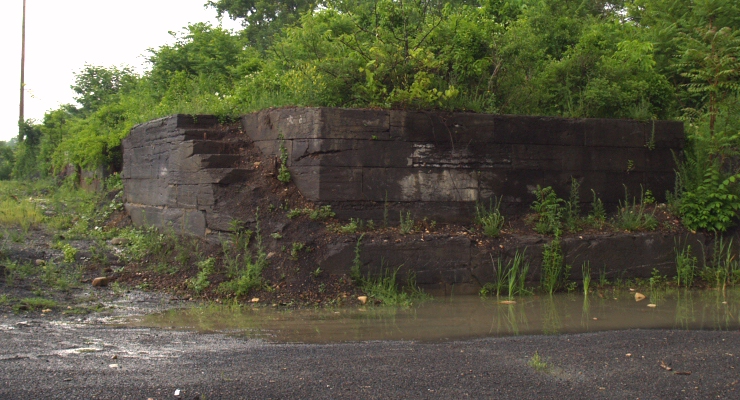 Enlarged Erie Canal Lock 8 is located on the grounds of the Norlite Shale Plant, in the southern end of Cohoes, NY. It's a no trespassing area, so one theoretically can't view it. I found it an extremely depressing area where everything was covered with black shale dirt.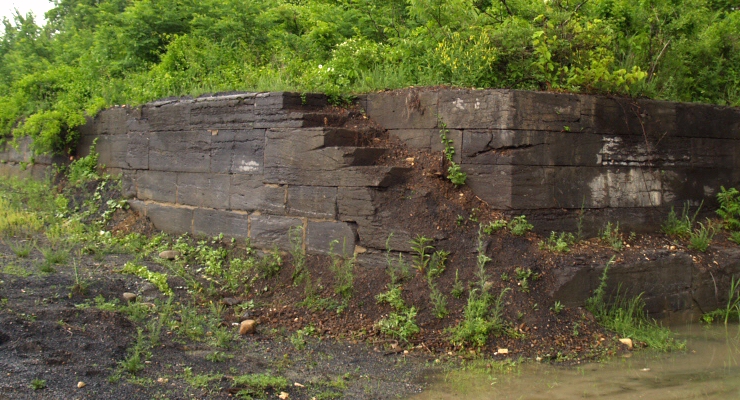 After several attacks by bulldozers, the only thing left is the "center island" part of the old double lock. The other walls have been torn out and removed. The center island bears the scars of heavy machinery. The stairs on the lock were buried in shale, until Howard and I dug them out a bit for these photos.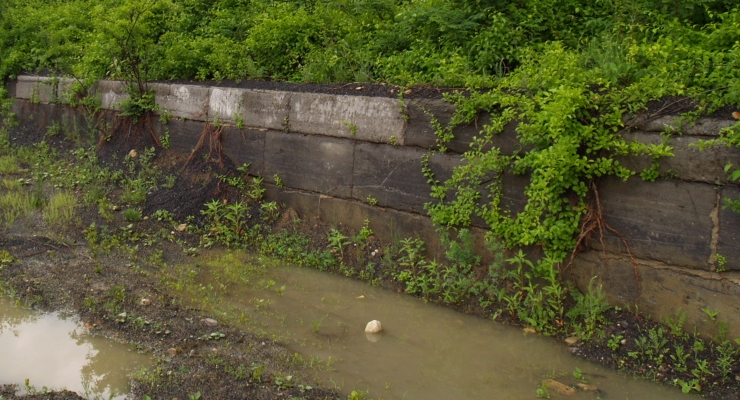 The center lock wall continues, mostly buried and scarred up.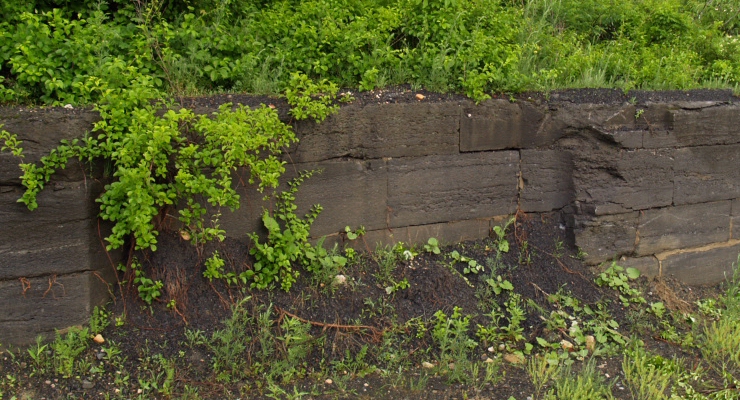 This was a door notch, until the heavy machinery chewed it up.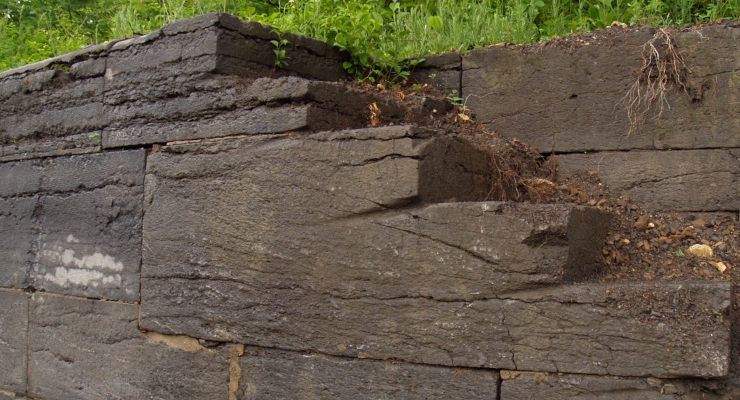 Note at the bottom of each step is a groove cut into the stone. These are rope cuts formed by heavy barges tugging at their lines along the steps.



---
Erie Canal - Champlain Canal - Hudson River - Canal History
Lighthouses - Canal Corp Boats - Tugboats & Trawlers
---