The Travels of Tug 44



Five Combines Locks - Glens Falls Feeder Canal
Hudson Falls, NY


The Five Combines Locks of the Glens Falls Feeder Canal look like a set of stairs down a hillside.
See full-sized photo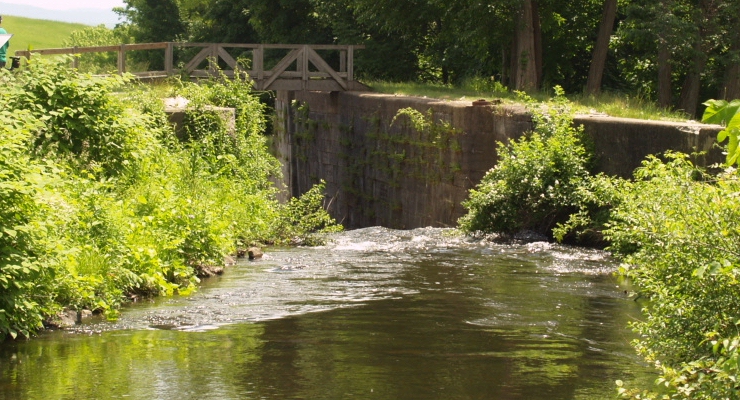 This is the upper entrance to the Five Combines, at Feeder Canal Lock 10.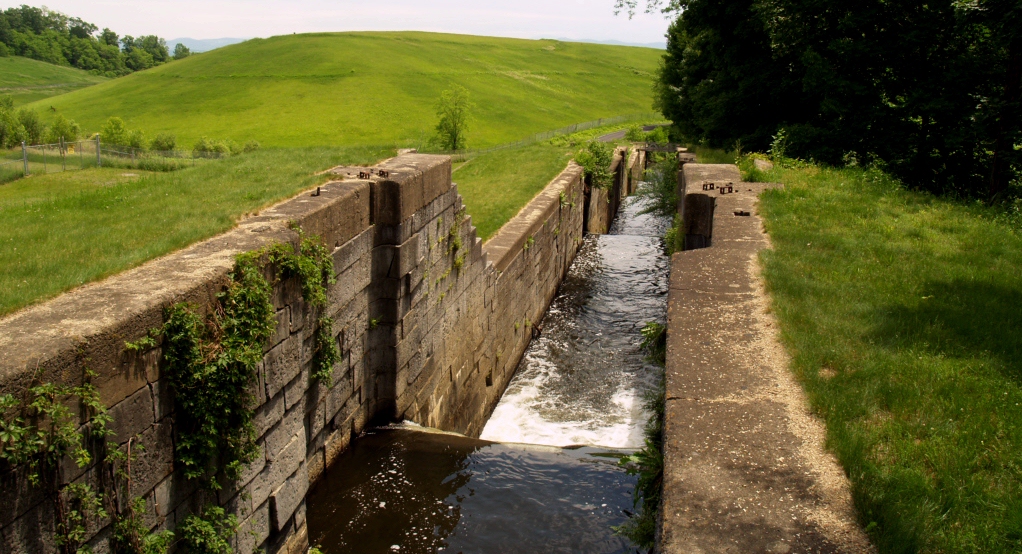 The 5 locks were designated Locks 6 through 10, with the top lock being number 10. These locks were built in 1845 to replace previous locks built of wooden timbers. Each lock has a lift of 11 feet, making a total of 55 feet for the Five Combines.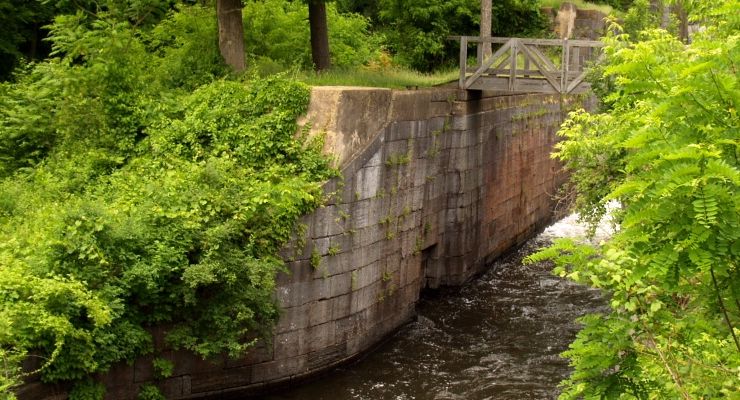 The lower entrance to Lock 6, at the bottom end of the Five Combines Locks.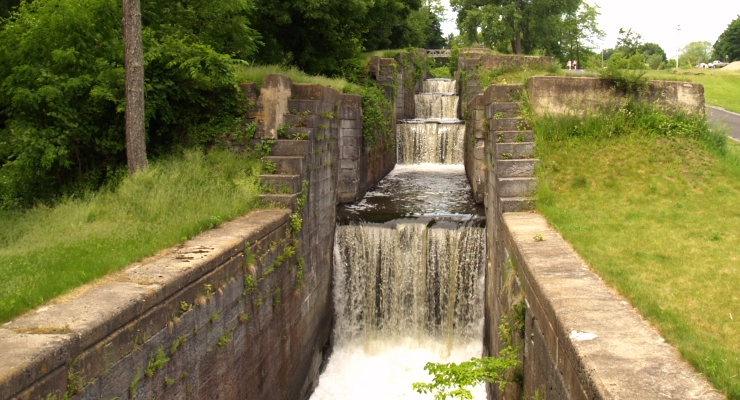 A view of the flight taken from the footbridge over Lock 6 looking up to Lock 10 at the top. The tremendous flow here is a major source of water for the modern Champlain Canal.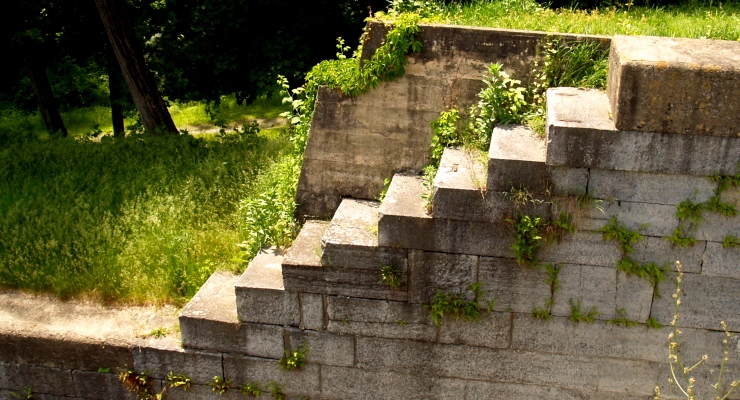 The staircases are still in excellent condition after 162 years.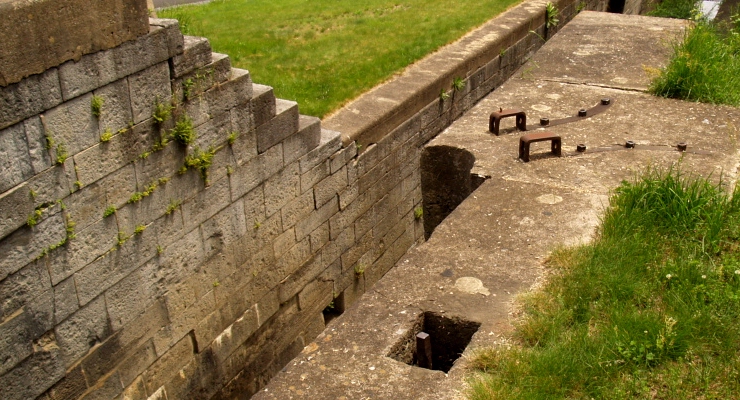 Much of the original wrought iron hardware still exists. Seen here is a strap that held the lock door's hinge pin (quoin post) in place against the wall. In the foreground is a square shaft that was turned to open a valve to drain the lock. This was added after the original construction, to allow the locks to operate faster. Notice the top stones are actually poured concrete instead of the original limestone blocks, and were added later to provide for deeper draft boats.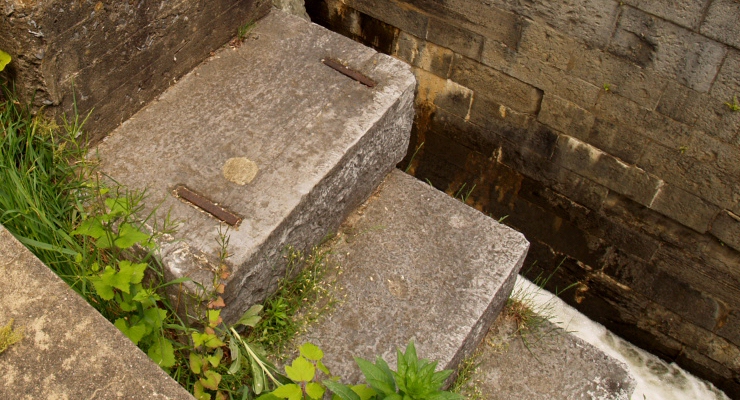 Several of the steps had cracked at some point, and instead of replacing the stones, wrought iron staples were inserted.



---
Erie Canal - Champlain Canal - Hudson River - Canal History
Lighthouses - Canal Corp Boats - Tugboats & Trawlers
---