The Travels of Tug 44



Old Champlain Canal - Locks 16 & 17
Fort Ann, NY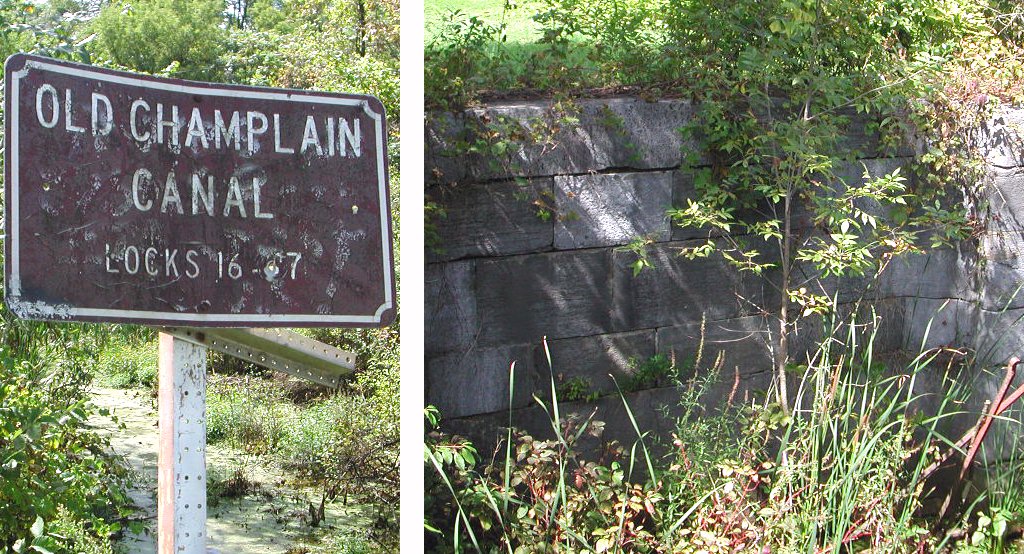 Old Champlain locks 16 and 17, abandoned around 1918, are completely overgrown with weeds, and filled with trash, old washing machines and old tires. The locks are marked by this bent & rusty sign.
See full-sized photo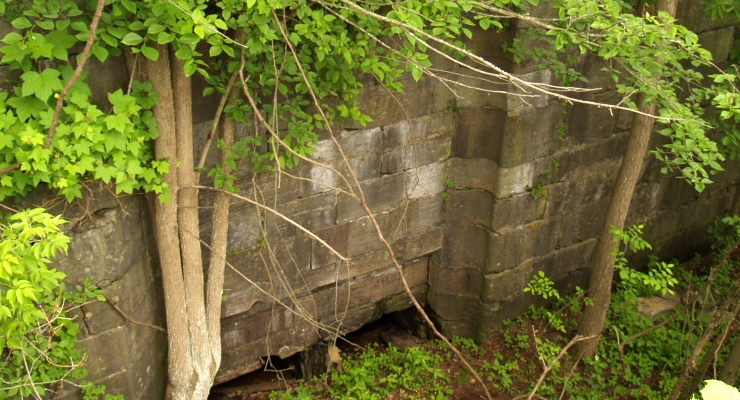 In June 2007 some brush had been cleared, revealing a notch in the wall where a door once stood.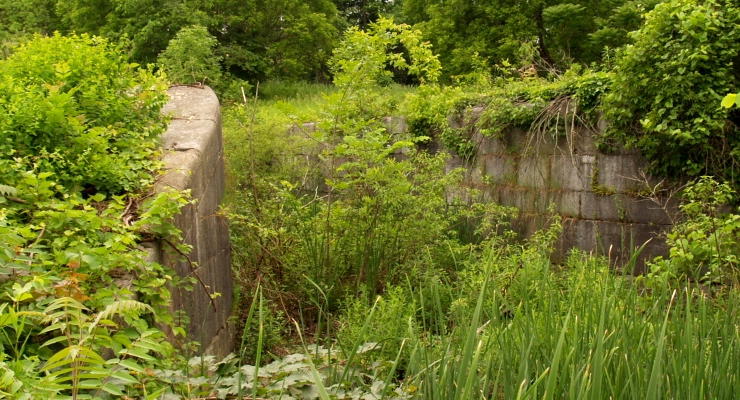 The north entrance to Old Lock 17 is still mostly hidden by swamp growth.



Summer 2010, what a difference a year makes. There's a new sign, the old one is gone somewhere, and a bulldozer has plowed out the old locks. The project is still under way, but most of the locks are now easily visible.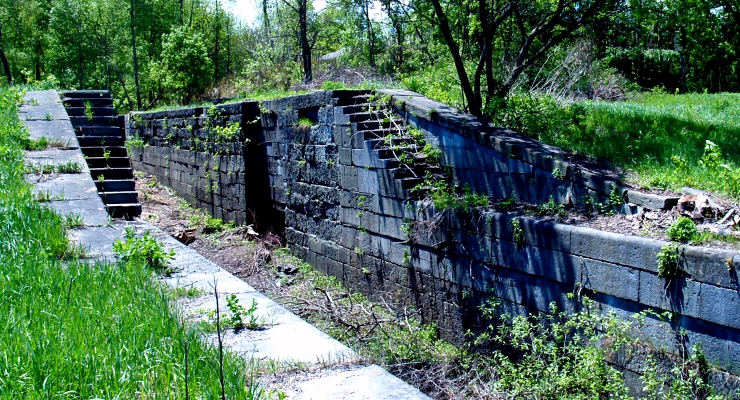 The upper wall of old Lock 16 is a bit rough looking but the rest of the stonework is in pretty good shape.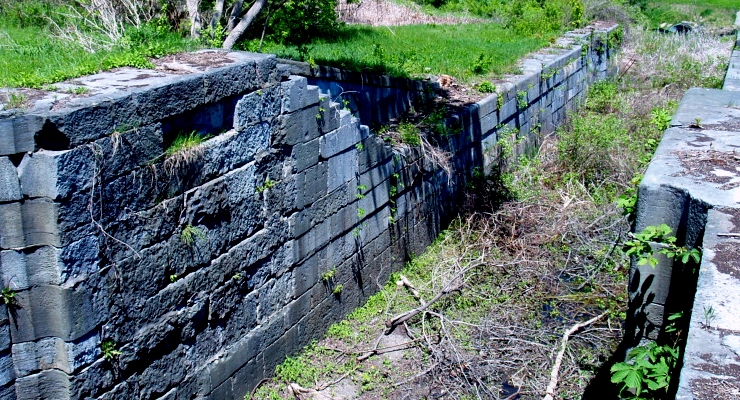 From the top of the wall of Lock 16 looking north into Lock 17, there's still a lot of brush to be removed.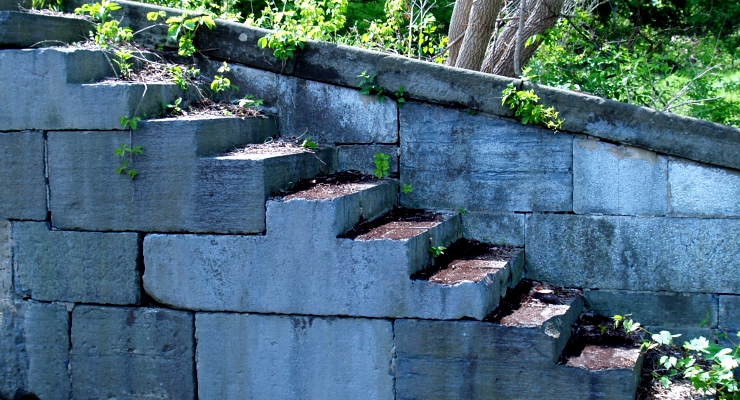 The stairs between the locks are in surprisingly good shape. Notice the really odd stone in the center comprising 3 of the steps.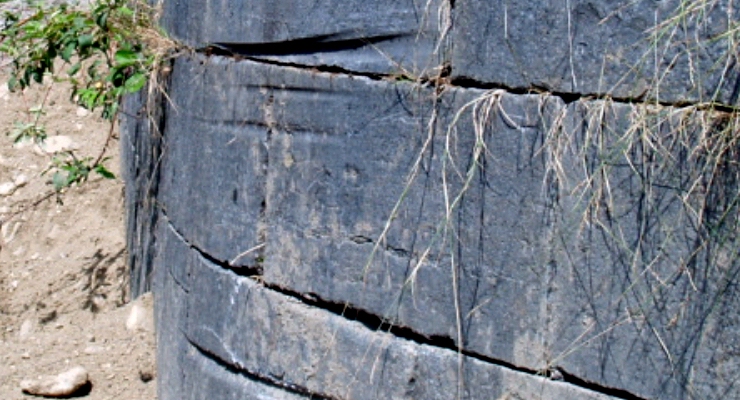 A series of grooves cut into the stone wall of the lower chamber by tow ropes indicates where numerous barges were pulled out of the lock heading north.



These smashed and mangled pieces of wooden beams and iron brackets and rods show the hazard of excavating with a bulldozer. They are the remains of the original lock gates.



---
Erie Canal - Champlain Canal - Hudson River - Canal History
Lighthouses - Canal Corp Boats - Tugboats & Trawlers
---