The Travels of Tug 44



Champlain Canal - Old Junction Lock
Fort Edward, NY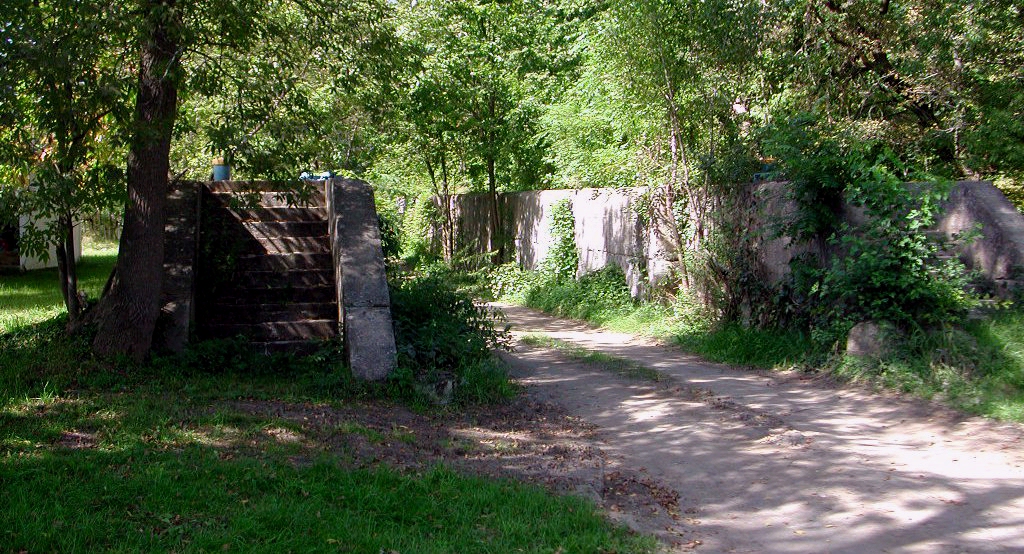 This is the south entrance to the old Junction Lock at Fort Edward. When this part of the modern Champlain Canal was built around 1916, this lock was built (of cement) to provide access to the old Champlain Canal leading to the Glens Falls Feeder Canal. It was in use until the 1940's, then abandoned.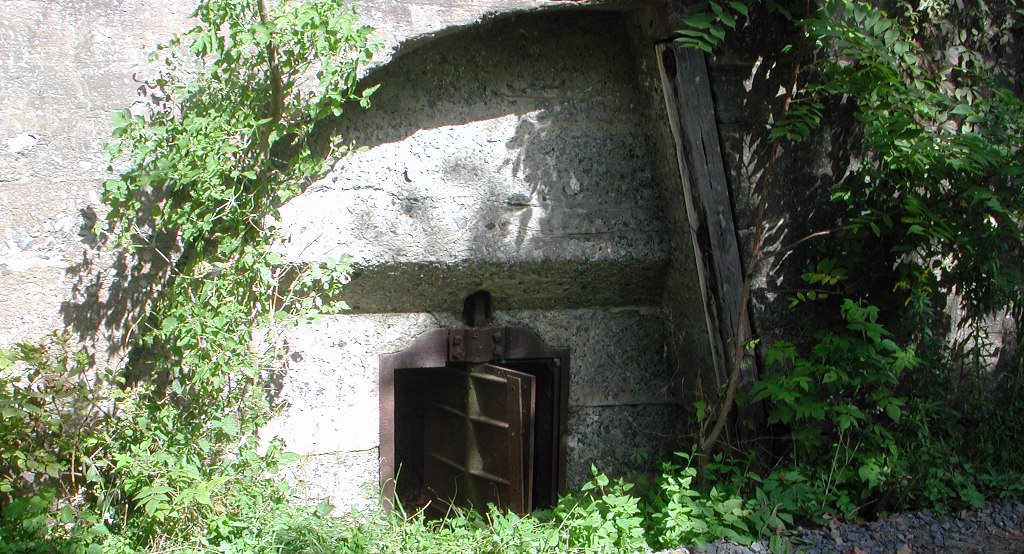 This detail shows an original valve flap still existing. The grooves in the wall indicate the northern end had a unique drop-down door, much like the tailgate on a pickup truck. The timber door seal still remains. This type of door was known as a "Tumble Door". When the water levels were equalized on both sides, it automatically dropped down to the floor of the lock to allow boats to pass.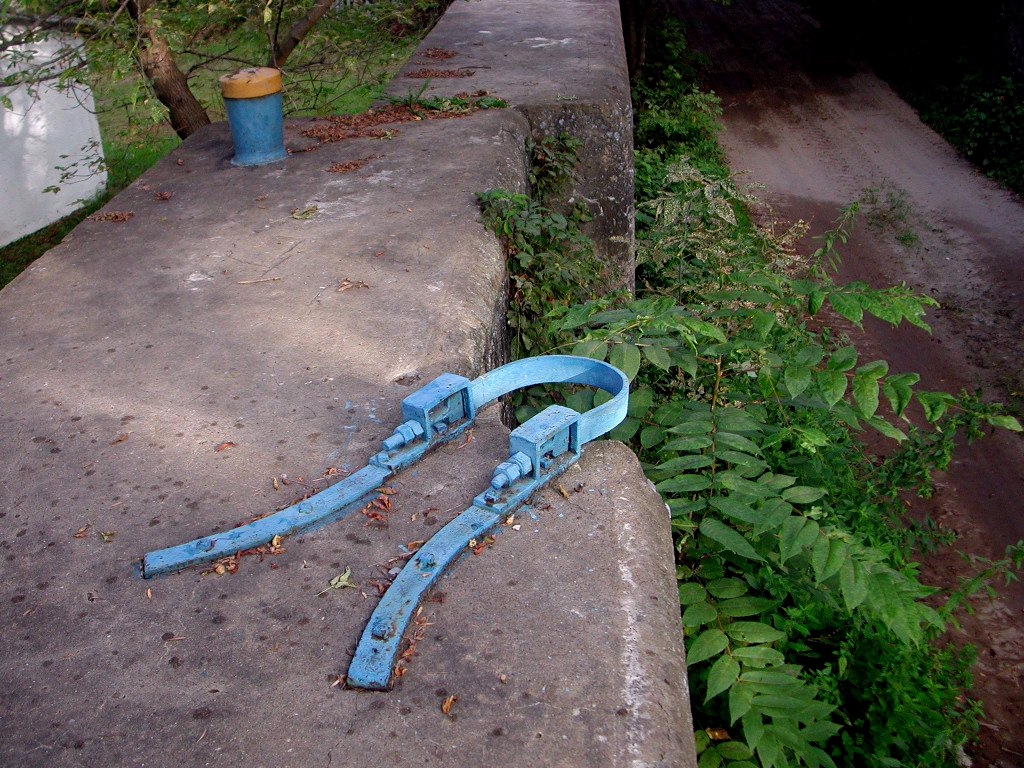 Another surprise is this original door hinge-pin holder still bolted to the top of the southern end of the wall, which had the normal swinging doors.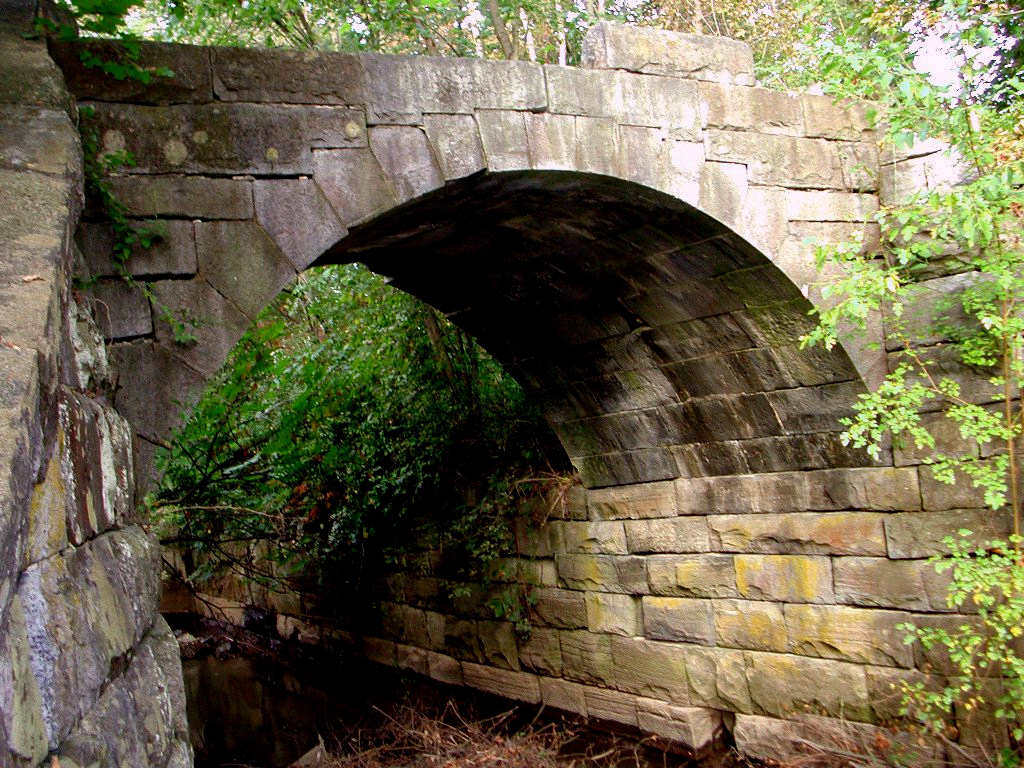 A few yards north of the lock, the canal used this single-arch aqueduct to pass over a stream. Built in 1869, long before the adjacent lock and replacing several previous versions, the arch is still solid after 138 years. It's all heavily overgrown and getting this photo involved climbing down into a swamp.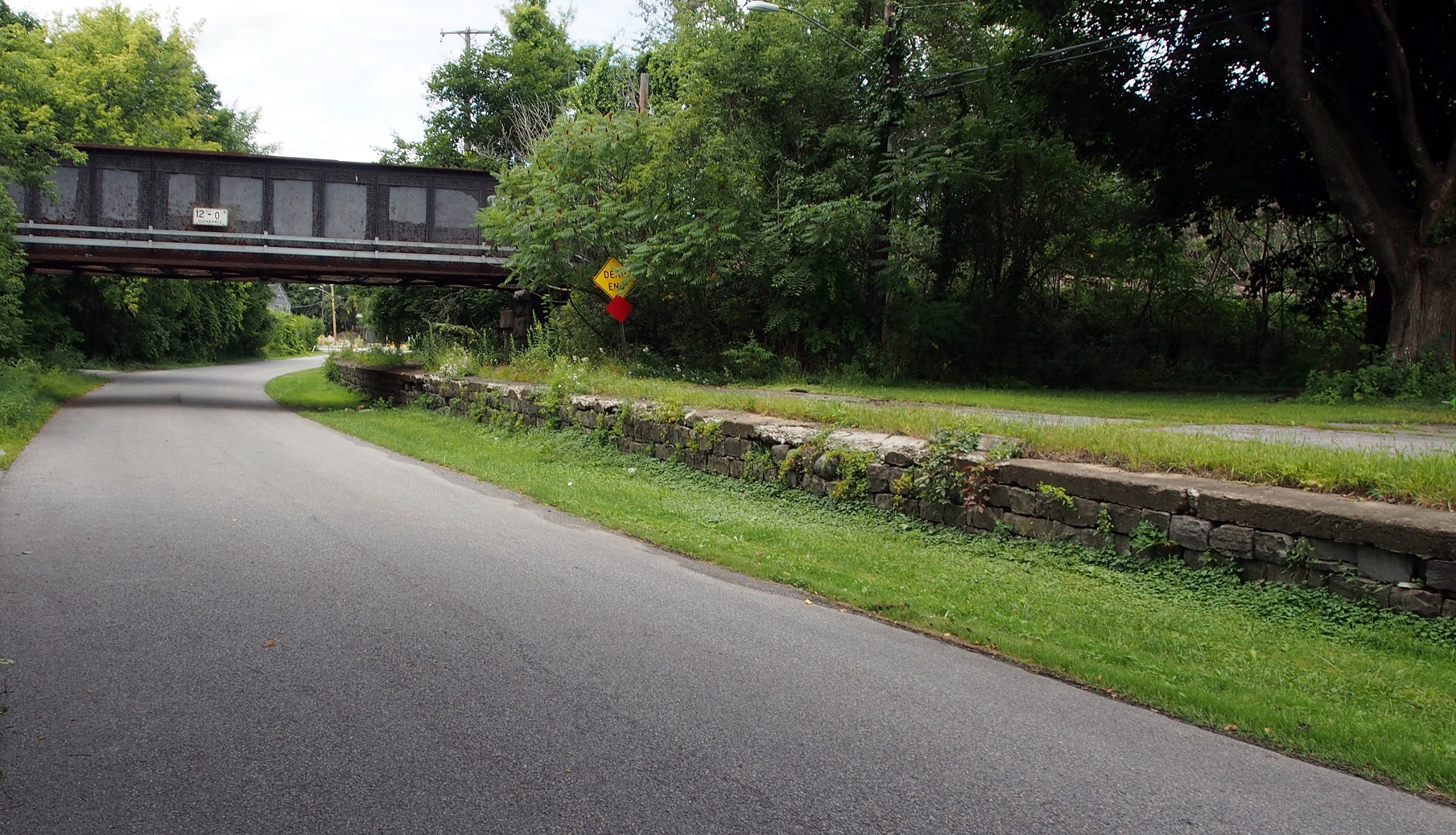 The old canal bed continues north of the lock and aqueduct as Canal Street. Much of the old canal wall remains, and the canal bed is paved as a street.



The old canal bed continues north of the Village, along Towpath Road ... with a nice walking and bicycle path forming a bit of a wildlife sanctuary.



---
Erie Canal - Champlain Canal - Hudson River - Canal History
Lighthouses - Canal Corp Boats - Tugboats & Trawlers
---