The Travels of Tug 44



Erie Canal - Limestone Creek Aqueduct
Fayetteville, NY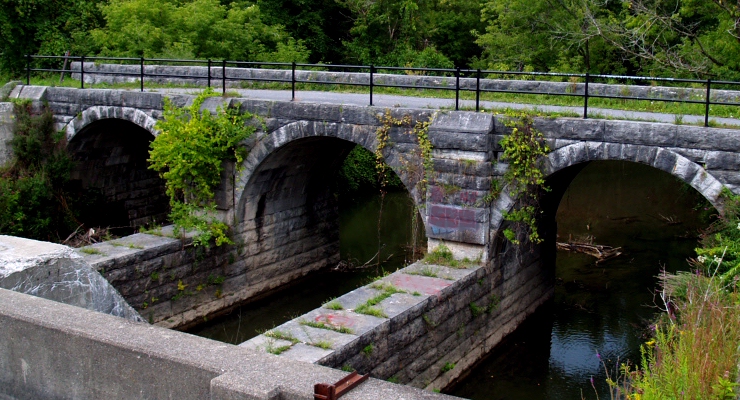 The Limestone Creek Aqueduct, part of the old Enlarged Erie Canal of 1856 still looks great after 151 years of upstate New York winters. My personal hatred of grafitti led me to retouch most of it out of these photos.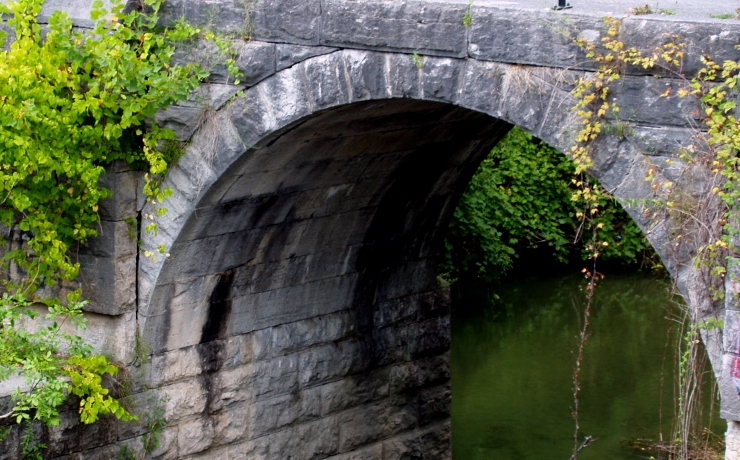 Here is a close-up of one of the towpath arches showing rough cut stone on the piers and smooth cut stone on the underside of the arches. Smooth cut stone was used in the actual arches so that the individual stones could lay flat on temporary wooden arches during construction. Note the rough stone on the piers was cut with great precision at the edges, though the faces were left rough.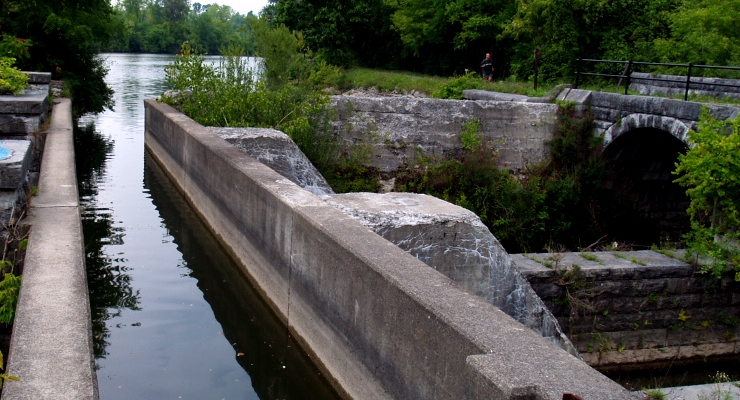 A narrow modern channel, 3-4 feet wide, now carries canal water over the old aqueduct. The original construction included massive oak beams covering the full width of the aqueduct, but these are long gone.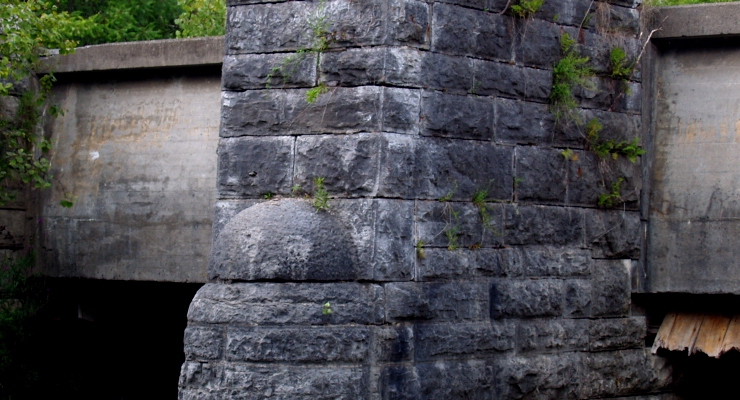 A close-up view of one of the piers shows this round stone ball. Imagine the amount of work needed with a hammer and chisel to produce these decorative items. There was a obvious pride in workmanship in those days.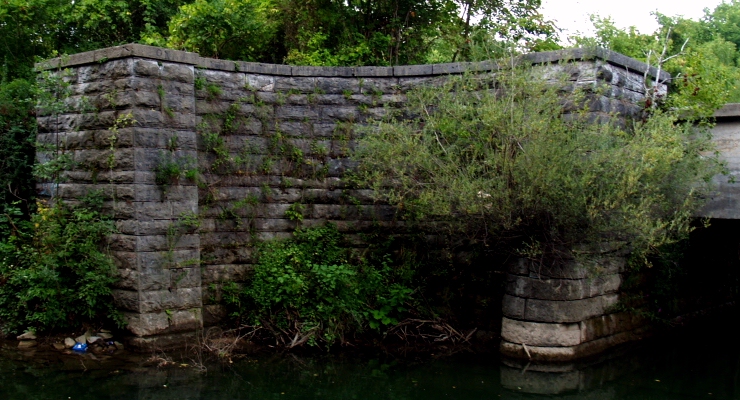 Most old aqueducts had these curved walls facing the creek, and holding back the berm. The curved walls were very difficult to build, as each stone needed to be cut at an angle, but the end result was considerably stronger than a flat wall would have been.



---
Erie Canal - Champlain Canal - Hudson River - Canal History
Lighthouses - Canal Corp Boats - Tugboats & Trawlers
---