The Travels of Tug 44



Erie Canal - Lyons Aqueduct
Lyons, NY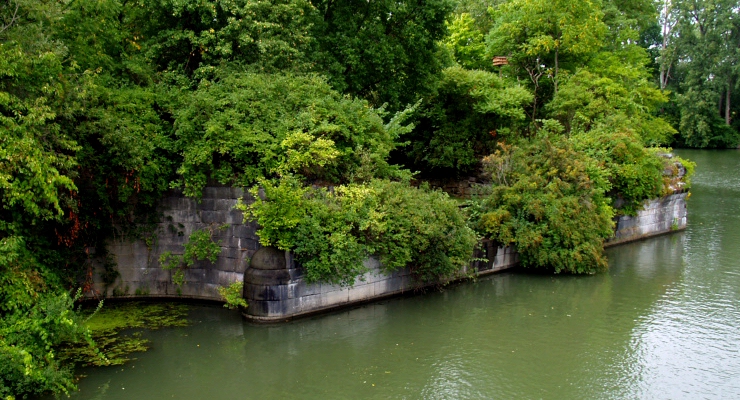 This photo of the remains of the Lyons Aqueduct was taken too late in the season, and most of it is completely overgrown with brush, but some of the beautiful cut-stone construction is still visible. The location is where Ganargua Creek meets the modern Erie Canal just west of Lyons, NY.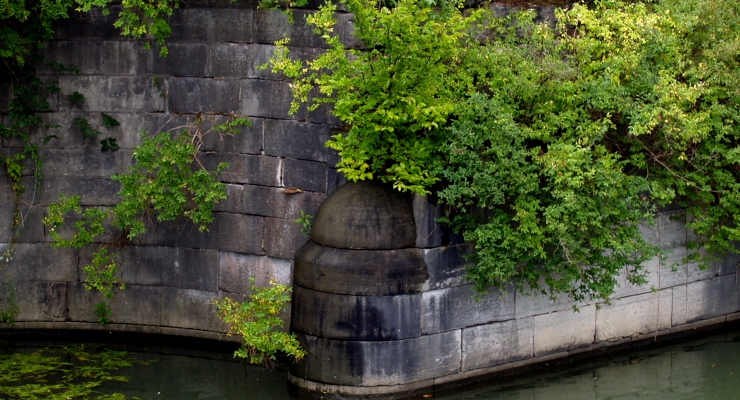 A detail view of the north end of the eastern part of the aqueduct shows this decorative stone ball, hand cut of stone by hammer and chisel. That was a lot of work for a purely decorative frill, and illustrates the pride that was taken in the old Enlarged Canal's construction.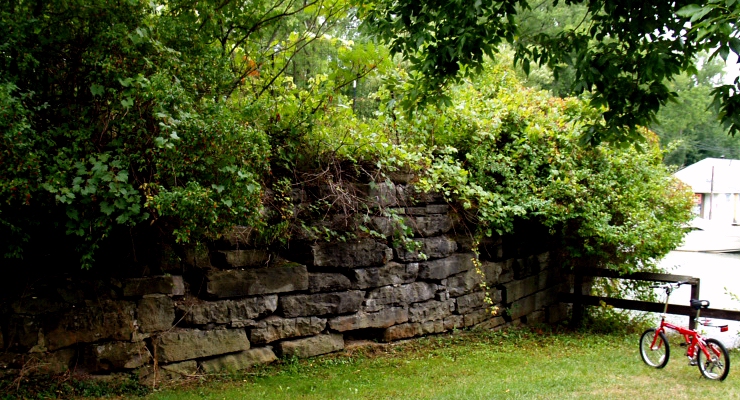 My now well-worn bicycle stands in the bed of the old canal at the entrance to the aqueduct. The wall leading to the aqueduct is rough cut stone backed by an earthen berm.



---
Erie Canal - Champlain Canal - Hudson River - Canal History
Lighthouses - Canal Corp Boats - Tugboats & Trawlers
---