The Travels of Tug 44



Erie Canal - Nine Mile Creek Aqueduct
Camillus, NY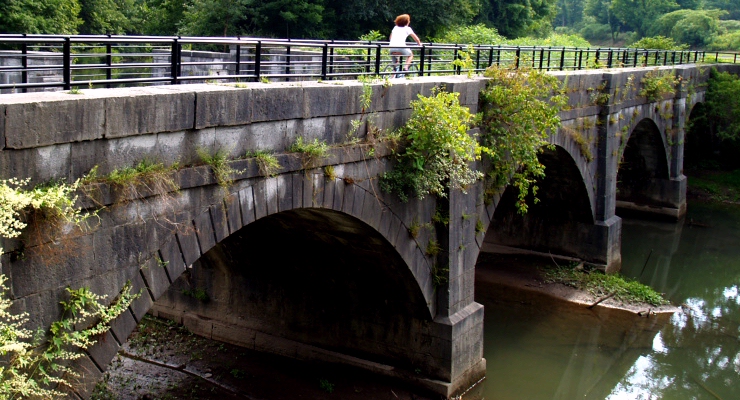 The Nine Mile Creek Aqueduct of 1852 allowed the Enlarged Erie Canal to pass over Nine Mile Creek at Camillus, NY. It's still in excellent condition and Camillus Erie Park will soon be restoring and rewatering the aqueduct to it's original condition, connecting 2 sections of original canal that still contain water.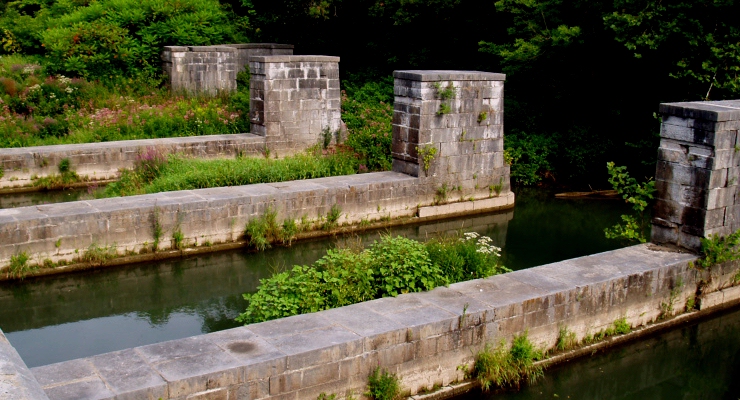 These stone piers once supported 16 inch square oak timbers which formed the floor of the canal and held the water. The mules crossed on top of the stone arches.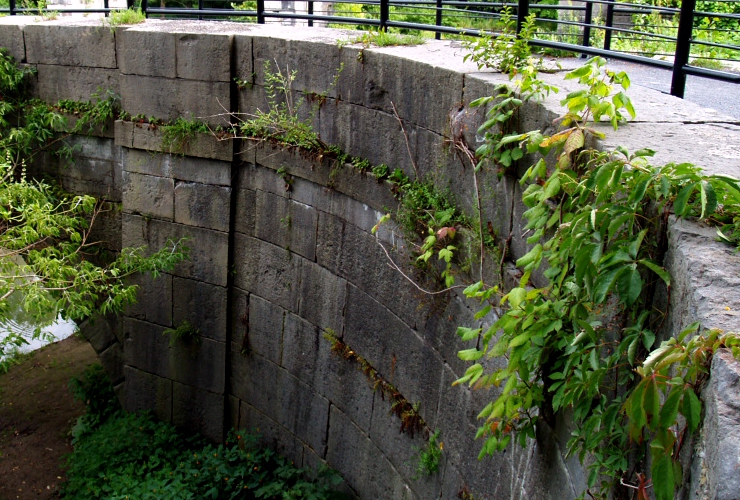 At each corner of the Nine Mile Creek Aqueduct are these beautiful curved stone walls, which directed the creek waters under the aqueduct and held back the berms. Each stone was hand cut to match the curve.



---
Erie Canal - Champlain Canal - Hudson River - Canal History
Lighthouses - Canal Corp Boats - Tugboats & Trawlers
---