The Travels of Tug 44



Erie Canal - Oneida Creek Aqueduct
Durhamville, NY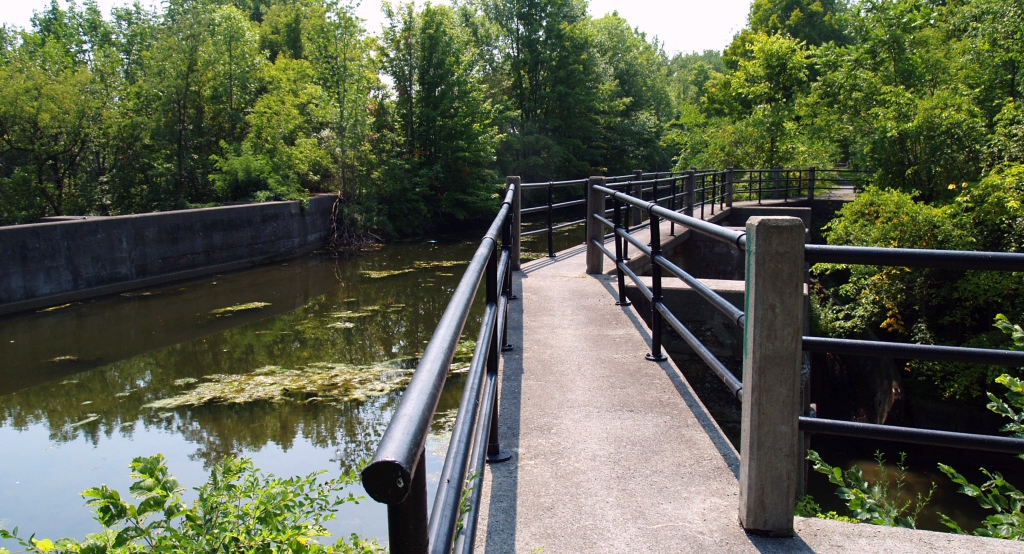 Also known as the Durhamville Aqueduct, the Oneida Creek Aqueduct channeled the Enlarged Erie Canal over Oneida Creek near Durhamville, NY.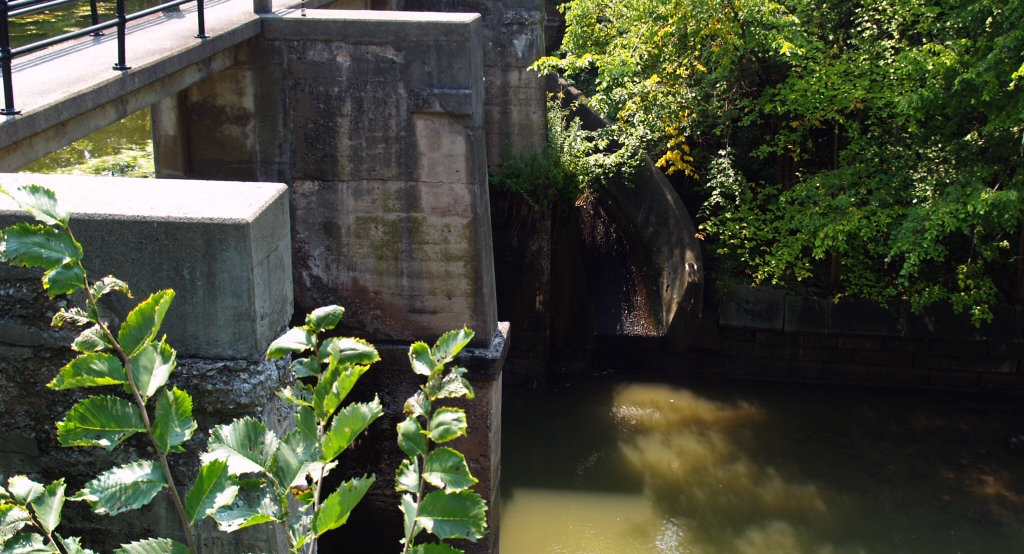 Most of the old stonework has been covered or replaced by modern poured concrete in recent times, to preserve this section of old canal, which still contains water. That's about a 40 foot drop from the tops of the piers to the creek below.



An empty beer bottle sits on the top of one of the 40 foot high piers, no doubt left over from one of Howard's frequent canal parties.



---
Erie Canal - Champlain Canal - Hudson River - Canal History
Lighthouses - Canal Corp Boats - Tugboats & Trawlers
---