The Travels of Tug 44



Oneida Lake Canal - Lock 5
Canastota, NY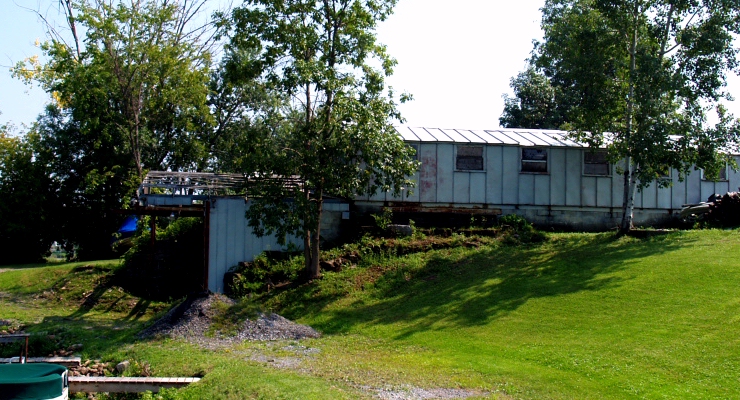 The original Oneida Lake Canal was used from 1835 until 1863 when its wooden locks were found to be unrepairable. After 14 years of political and engineering fiascos, the New Oneida Canal was opened for navigation in 1877, complete with new stone locks. It followed a course of about 5 miles, from Oneida Lake at Canastota, to the Erie Canal at Durhamville. Due to clever planning, this new canal was built across quicksand and the berm flushed away after only 3 weeks. It reopened again in 1878 and again flushed away after a week or two. It never reopened and was eventually abandoned. Seen here is Lock 5, on the grounds of the Oneida Lake Marina. It now has a shed built on top of the old lock.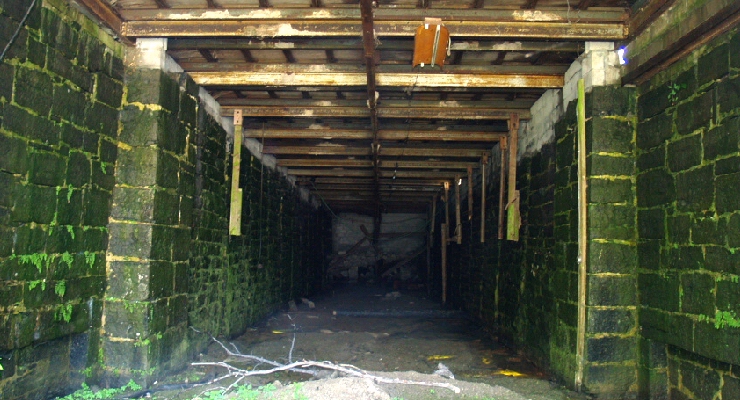 Here's the basement of the storage shed. It looks just like a standard lock of that era, except the walls are built of rough-cut stone. Lack of funds was the reason for this cost-cutting measure. There is a thin coat of algae or moss on the walls, and there is a very large colony of frogs living in the puddles on the floor.



A close-up of the stonework shows vertical grooves which once held wooden timbers to protect canal boats when in the chamber.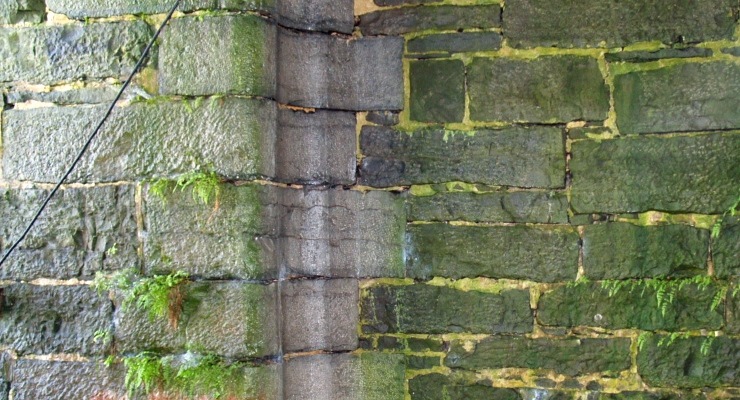 The only polished stone surface on this lock is in the quoin post grooves, as the hinge pins on the wooden gates needed to make a waterproof seal against the stone.



---
Erie Canal - Champlain Canal - Hudson River - Canal History
Lighthouses - Canal Corp Boats - Tugboats & Trawlers
---