The Travels of Tug 44



Old Oswego Canal Lock 5 - Mud Lock
Liverpool, NY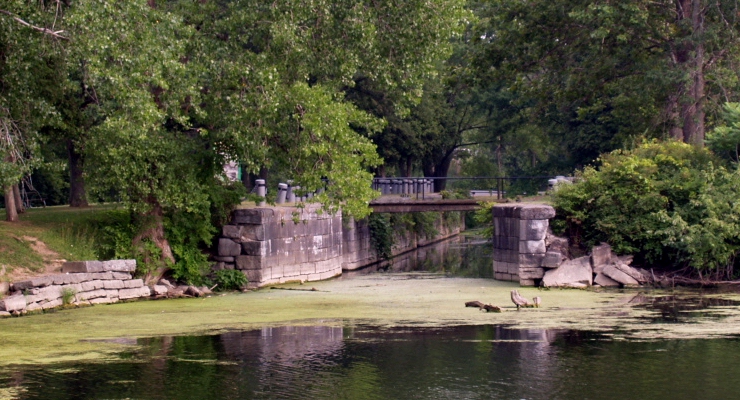 This is the lower north entrance (looking south) to Mud Lock on the Old Oswego Canal. It's located near Onondaga Lake by Klein Island on the east side of the river near buoy R278. This is the view from the river, and I'll need to return via land and take additional pictures later.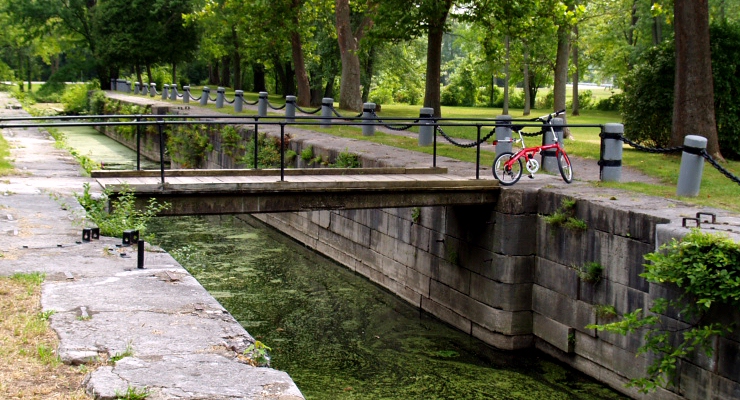 A month later (Aug 2007) I returned and saw the beautiful park surrounding the old lock. The Onondaga Lake Park was created by the Work Projects Administration (WPA) during the 1930's. The lock was restored at that time, and the footbridge added. This is the view of the lock chamber looking north.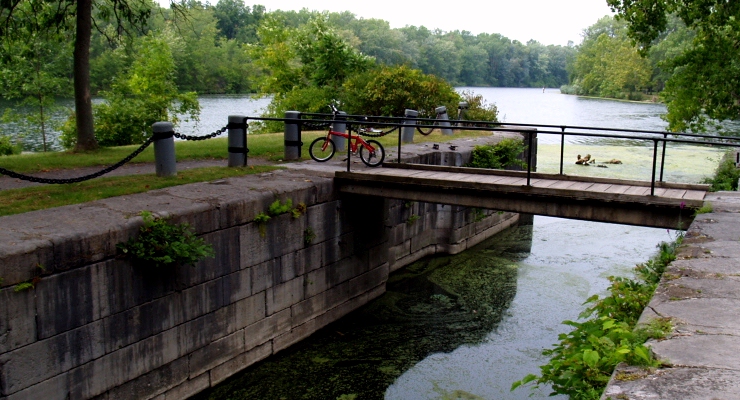 Here we have the south-bound view leading to the river.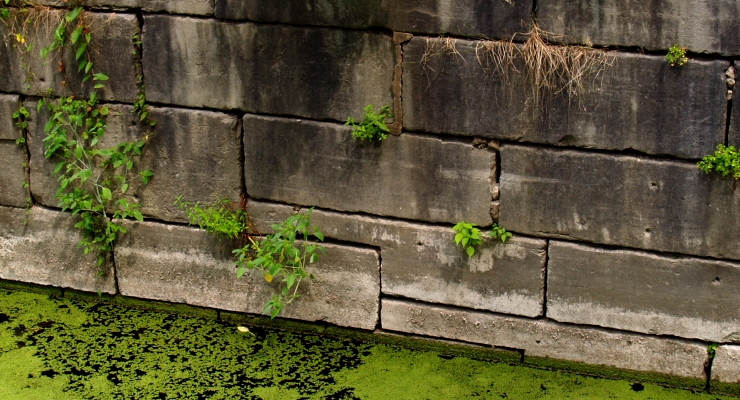 The stonework is in better condition than most locks after 172 years of upstate New York winters. The lock was originally built of wood in 1828 and then completely rebuilt of stone in 1836. Further modifications were made in 1862 and again in 1887 to accomodate larger boats. Notice the L-shaped stones, nothing was wasted back in those days.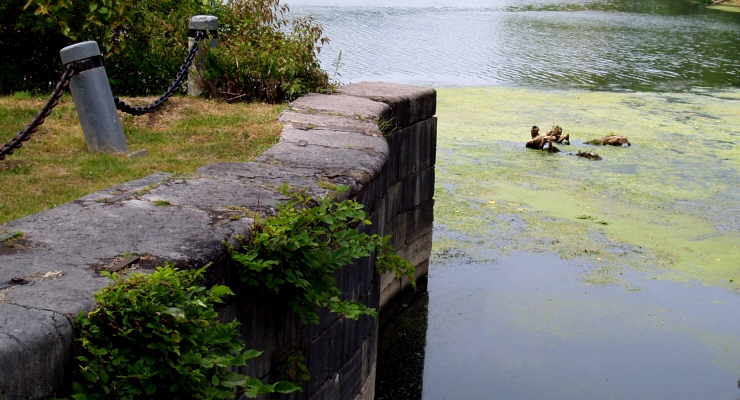 This is the north (lower) end of the lock. This one does not have the sloped end wall used on the old Erie Canal, but instead has the graceful S-curve which simply ends abruptly.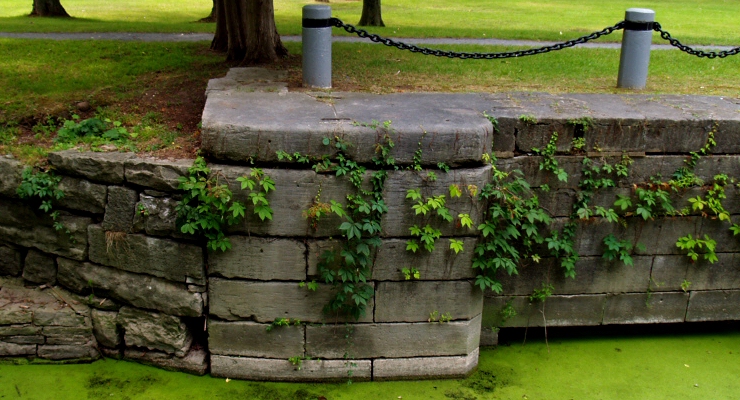 The north end of the lock also ends the same way, but then the canal wall continues in rough cut stone.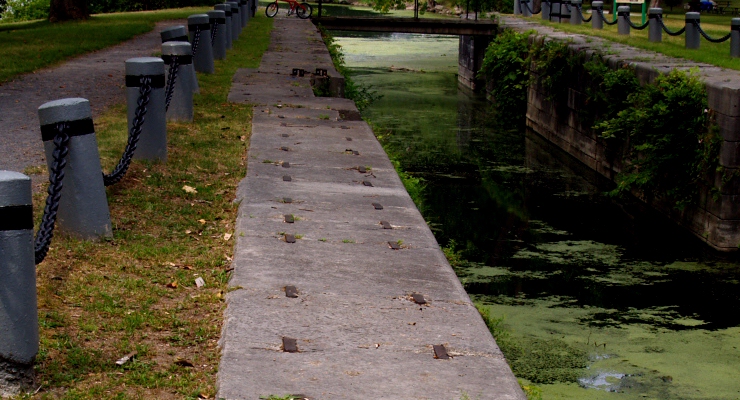 On the top of the lock, each stone is linked to the next one by these wrought iron "staples" which were cemented into holes drilled into the stone. This top row of stones may have been added in the later rennovations to provide for deeper draft barges.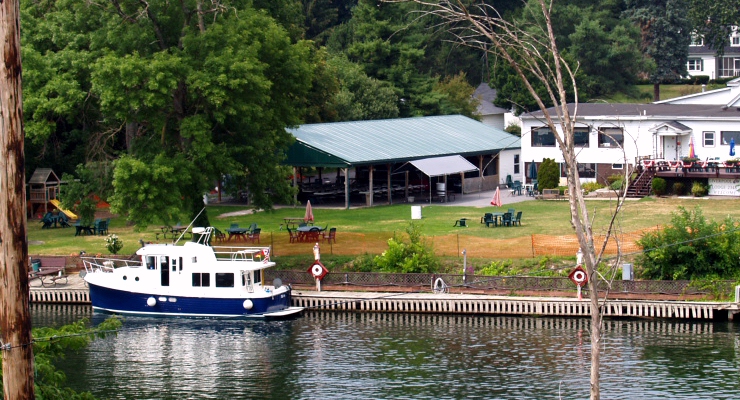 Thanks to the Liverpool Elks Club for allowing me to leave my boat at their private dock while I bicycled over the bridge to the old lock to get the photos.



---
Erie Canal - Champlain Canal - Hudson River - Canal History
Lighthouses - Canal Corp Boats - Tugboats & Trawlers
---