The Travels of Tug 44



Rexford Aqueduct - Old Erie Canal
Rexford, NY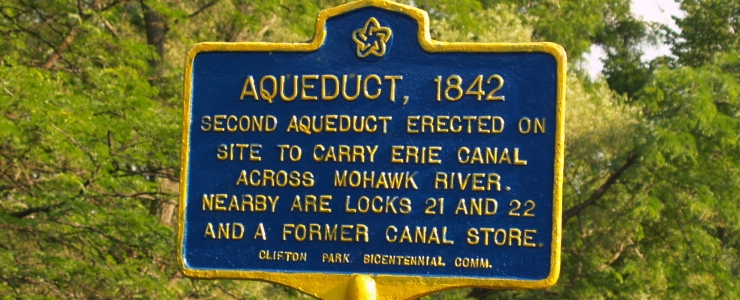 Officially known as the Upper Mohawk River Aqueduct, but more commonly known as the Rexford Aqueduct, it was built in 1842 as part of the Enlarged Erie Canal, and remained in use until 1916 when the modern Barge Canal was opened. To accomodate the Barge Canal, the center arches were removed. Later, in 1964, all but 3 of the remaining arches were completely dismantled, and stored nearby, where they remain today.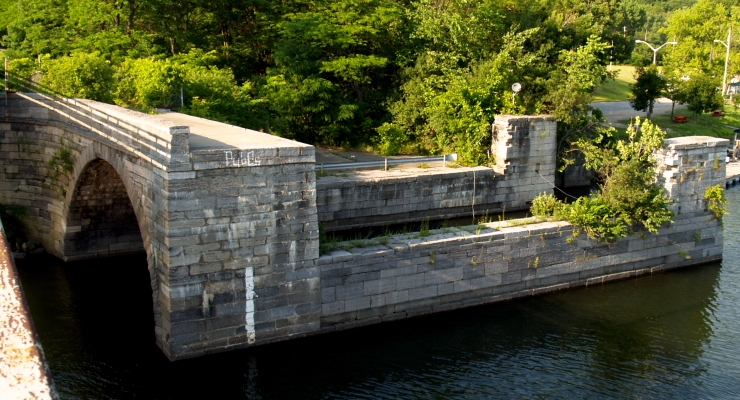 This is the single remaining arch on the north side of the Mohawk River. In the background is the Schenectady Yacht Club.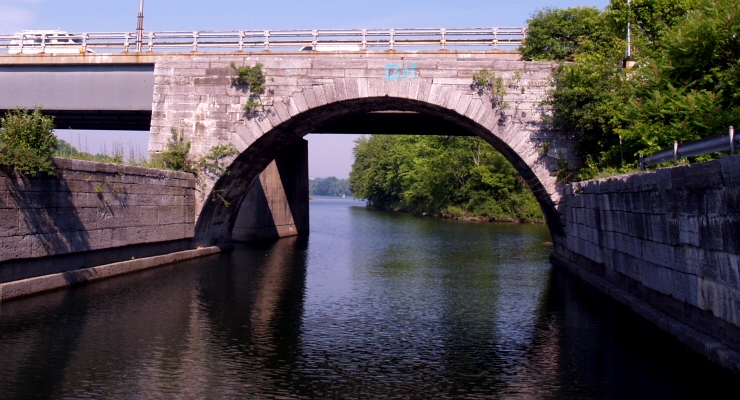 This view of the remaining north arch, taken from the fuel dock of the Schenectady Yacht Club. The arches were the towpath and there were 16" square timbers laid left to right across the horizontal supports, forming the floor of the canal bed as it crossed the river.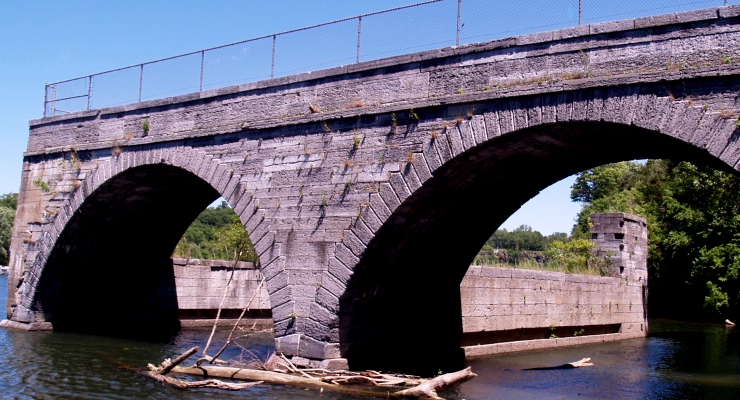 Here are the two remaining arches on the south side of the Mohawk River. Still perfect stonework, after 165 years of the brutal frosts of upstate New York winters.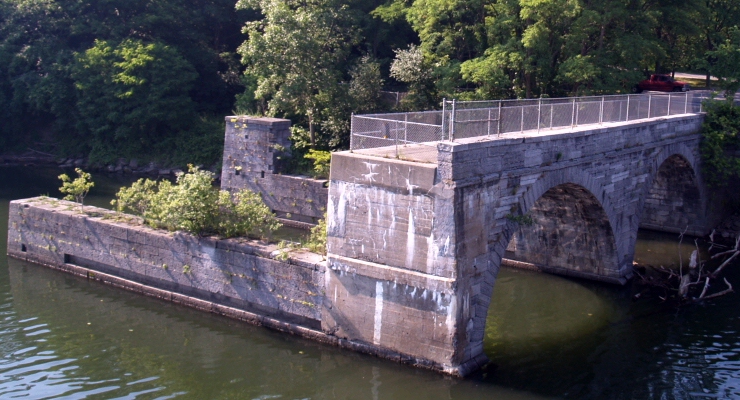 Another look at the 2 arches on the south side of the river.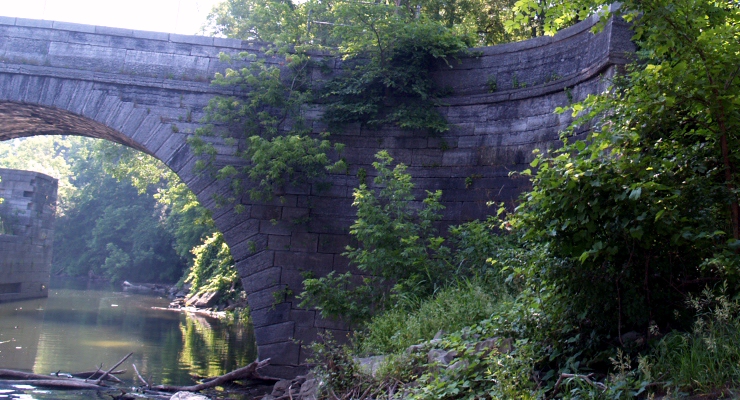 At each end of the aqueduct are these beautiful stone curves, which hold back the berm. Curves are more difficult to build, especially in hand-cut stone, but they are stronger than square corners.



---
Erie Canal - Champlain Canal - Hudson River - Canal History
Lighthouses - Canal Corp Boats - Tugboats & Trawlers
---